COVID-19 cases in the Philippines exceed 700,000 after the Department of Health reports a record-high 9,838 new infections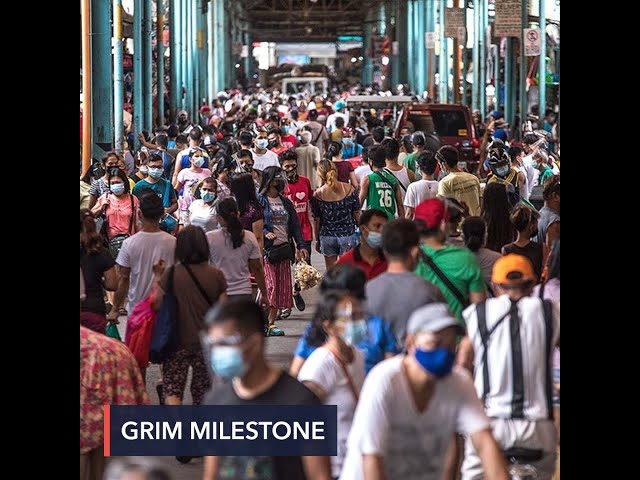 The Philippines on Friday, March 26, reached a grim milestone as active COVID-19 cases in the country breached the 100,000-mark.
The Department of Health (DOH) reported a record-high 9,838 new COVID-19 infections on Friday, bringing total cases in the country to 702,856. Of these, 109,018 cases are active or are currently sick – the highest reported active cases since the pandemic began.
The DOH also reported 54 deaths due to COVID-19, bringing the death toll to 13,149. Meanwhile, recoveries are up by 663, raising the total to 580,689.
For 9 straight days, the country has been reporting over 5,000 cases. Just this month, at least 126,504 new cases have been reported (excluding duplicates removed by DOH). This is already more than the combined 102,288 new cases reported in January and February.
On Wednesday, March 24, Dr Alethea de Guzman of the DOH Epidemiology Bureau said that cities in virus epicenter Metro Manila are now at "high to critical risk," as a number of cities in the capital region experienced a 200% rise in COVID-19 cases from the previous weeks.
Health Undersecretary Leopoldo Vega said on Friday morning that the DOH is seeing high hospital admissions of COVID-19 cases in Metro Manila cities, such as Makati, Quezon City, Taguig, and Manila.
On Thursday, March 25, the DOH said that supplies of the investigational drugs antiviral remdesivir and immunosuppressive tocilizumab are "running low" amid the surge in COVID-19 infections. – With reports from Michael Bueza/Rappler.com