'We are so glad and relieved that this legal pushback is on a roll and that our courts are stepping up the plate to assert judicial independence,' says NUPL president Edre Olalia
Three more cases against activists have been junked – one of them dismissed by the justice department which rejected a legal theory that recruiting students to join activist groups is a war crime.
The progressive National Union of Peoples' Lawyers (NUPL) referred to this as their "legal pushback…on a roll."
"We are so glad and relieved that this legal pushback is on a roll and that our courts are stepping up the plate to assert judicial independence against excesses, shortcuts, abuses and even incompetence of our law enforcement agencies in the dubious legal assault on activism," said Edre Olalia, president of the NUPL.
The three dismissals involve activists in Bicol, General Santos, and youth leaders in Metro Manila, in varying incidents.
The first dismissal came from the Department of Justice (DOJ) on May 28, but received only by the NUPL on August 8. Youth leaders of progressive group Anakbayan were cleared from complaints of human trafficking, violating the rights of children in an armed conflict, and violating international humanitarian law.
The complaints follow a government tendency to sue student leaders for recruiting young college students, usually under 18 years old. These student leaders are typically accused of radicalization by the Communist Party of the Philippines-New Peoples' Army (CPP-NPA).
The first case of this kind, involving student AJ Lucena, was dismissed by the DOJ in October 2020.
The more recent case involves Trishia Antoniano, a college student of the state-run Polytechnic University of the Philippines (PUP). The police Criminal Investigation and Detection Group (CIDG) presented alleged rebel returnees to testify that the purpose of recruiting students into activist groups is to eventually recruit them to the NPA.
Once again, the DOJ rejected this theory, saying: "There is nary any evidence to prove that Anakbayan is an armed group or that it recruits minors or children in order to participate in hostilities or armed struggle or to exploit them in preparation of armed confrontation or violence."
"Certainly, no evidence was presented showing that Anakbayan is the recruiting arm or somehow connected to the CPP-NPA," said the resolution signed by Senior Deputy State Prosecutor Richard Anthony Fadullon, Senior Assistant State Prosecutor Rassendell Rex Gingoyon, Assistant State Prosecutors Jervis Gaspar, and Ethel Rea Suril.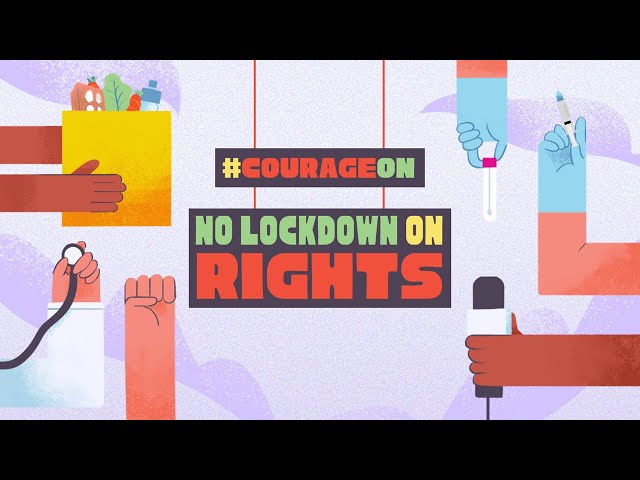 Activists freed
On July 22, a court in General Santos City acquitted couple Edgar and Regina Patulombon whom the police arrested in 2015 and accused of being NPA commanders.
The General Santos City Regional Trial Court (RTC) Branch 23 granted the couple's demurrer to evidence, which means they didn't have to present their evidence, as the prosecution's case was weak.
Branch 27 Judge Dennis Velasco dismissed the charges of illegal possession of firearms and explosives against the Patulombon couple for "infractions" committed during the arrest.
"These are the so-called Miranda rights so oftenly disregarded by our men in uniform. Infractions thereof render inadmissible the extrajudicial confession or admission made during custodial investigation," said the judge.
Lastly, on Friday, August 13, the Legazpi City RTC Branch 10 voided the search warrant on United Church of Christ in the Philippines (UCCP) Pastor Dan Balucio, cleared him, and released him from jail.
Balucio was arrested during a search on May 2, and was charged with illegal possession of firearms and explosives, the usual charge against activists.
Branch 10 Judge Maria Theresa San Juan voided the search warrant due to inconsistencies by the policemen, said rights group Karapatan.
Karapatan said other activists arrested on the power of search warrants by the same judge who issued the warrant on Balucio remain in jail.
The dismissal of Balucio's case, where the search operation was invalidated, follows a more recent trend by courts in Mandaluyong, Batangas, Bacolod, Angeles City, and Capiz, where activists have been cleared and have walked free in recent months.
"The pattern of the police's use of search warrants, planting evidence and effecting the arbitrary arrests and detention of individuals like Pastor Dan Balucio is a glaring form of weaponization of the judiciary against activists and dissenters," Karapatan Secretary General Cristina Palabay said.
While the Supreme Court has taken proactive steps to remedy this problem, such as requiring policemen to wear body cameras and scrapping the power to issue remote warrants, Palabay said there must still be accountability for previous incidents.
"The Supreme Court [must] take steps to investigate members of the judiciary who have been involved in the issuances of such questionable search warrants, including Quezon City Regional Trial Court Judge Cecilyn Burgos-Villavert and Manila Regional Trial Court Executive Judge Jose Lorenzo dela Rosa," said Palabay.
Dela Rosa of Manila is one of several Manila judges who issued search warrants which led to the death of nine activists in the Bloody Sunday raids in Calabarzon in March.
– Rappler.com