(1st UPDATE) Fatima Orfinada, owner of O Garden Hotel, says that they were informed by the LGU that Soriano is a paying patient
A COVID-19 positive patient in Angeles City, Pampanga, said he was forced to quarantine in a hotel isolation facility when no free room was available, and was then charged a rate higher than expected.
Reginal Soriano wrote to Rappler on Tuesday, September 14, complaining that the O Garden Hotel in Angeles City charged him P6,000 upon discharge, on top of his P5,000 deposit.
The day after, however, he said the hotel asked for P19,000 more on top of his deposit since his wife and son later joined him in the facility – even after he had asked city officials for a free quarantine center because of his "no-work, no-pay" status.
The way health workers communicated the options for isolation apparently caused confusion, prompting city officials to agree to shoulder the Soriano family's hotel expenses anyway, except his P5,000 downpayment.
Advised to quarantine outside of residence
Soriano, 46, told Rappler that he immediately contacted the local government on August 30 when his antigen swab from the Sacred Heart Medical Center showed a positive result.
Shortly after, the city health unit called back. "The health unit advised me to quarantine outside of our residence. I understood and agreed," Soriano said in Filipino.
After hearing he only had mild symptoms, the representative of the local government unit (LGU) asked him to choose between a free facility or an air-conditioned hotel room for P1,000 per day for 14 days.
"I replied that I wanted the free one because, since I would not be able to report for work, how could I pay for the hotel? We had a 'no work, no pay' arrangement," Soriano said. "The person I talked to agreed to coordinate it with the Department of Health."
No option
On September 1, however, Soriano got another call. He was told there were no free quarantine facilities in the city. He was told that he needed to go to a hotel facility immediately.
Soriano felt he had no other option and agreed to stay at the O Garden Hotel.
There, he was asked to pay P5,000 for deposit on his second day. He was also asked to sign a consent form.
"I asked if I would be reimbursed for the P5,000. They told me that it was the LGU I had spoken with. I told them the LGU said I didn't have to pay for anything except for the P5,000," Soriano said.
Fearful that he would not get proper treatment if he refused, Soriano signed the form and paid the fee.
Two days later, Soriano's wife, 43, and their 12-year-old son also tested positive for COVID-19. Both also showed mild symptoms. Soriano said they were allowed to share his room since they were from the same household.
Soriano immediately called his wife and warned her not to sign anything.
Discharge argument
He was surprised when the staff at the reception area said that his September 14 date of discharge would be moved to September 18. They said sharing a room with his wife and son exposed him to the virus again.
The hotel staff also told Soriano he needed to pay another P6,000 on top of his P5,000 deposit for his quarantine stay, and another P13,000 (P6,500 each) for the charges of his wife and son's quarantine period.
That meant a total cost of P24,000 for the family of the "no work, no pay" patient.
Soriano admitted that he vented out his frustration at the reception area. "I told them if they did not discharge me, I would sue them for illegal detention," he said.
The DOH discharge and recovery criteria states that a person who has completed isolation for 14 days, without experiencing symptoms in the last three days, is deemed "recovered." The same document notes that COVID-19 patients do not need repeat RT-PCR tests because they can no longer infect after the 10th day. The 14-day period provides improved public safety protection.
The hotel gave back Soriano's consent form.
"What I know is they asked me to sign to acknowledge my quarantine period in the hotel with a P5,000 fee, as agreed with the LGU," he said.
Soriano then left O Garden Hotel on September 14 after completing his 14-day quarantine. His wife and son would stay behind until September 18, the end of their quarantine period.
Soriano did not pay for the extra charge, but said he had feared for his wife and son. He also wanted the P5,000 deposit returned to him because being forced to stay in a hotel for isolation was not his fault.
Assertion
Soriano told Rappler that other COVID-19 patients were in the same situation.
Ian Cubay, 34, tested positive in an RT-PCR test at The Medical City Clark on September 1.
He confirmed what Soriano said in a phone interview with Rappler, that he was given the same options.
But Cubay told Rappler that every time the city government called him, he consistently stressed he would not pay anything for his stay at Hotel America, another quarantine facility in the city.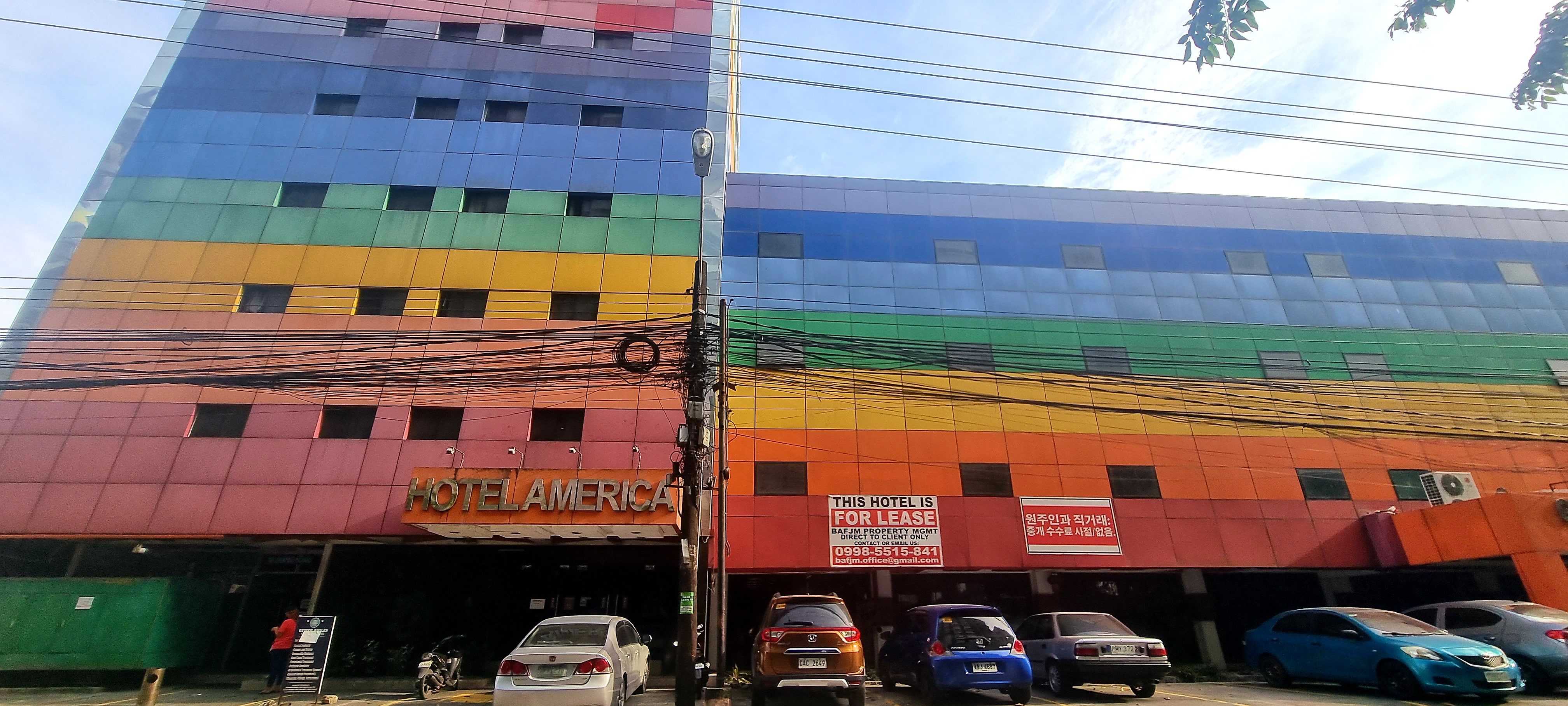 Cubay said he reminded the city government that his first choice was a free facility, but was told the free isolation center was full.
"I also followed the protocols since the city government also contacted me. I only made sure I have a separate bathroom since that is what I have in our home. I don't mind not having an air-conditioned room nor other amenities. I just don't want to risk my safety in a COVID-19 quarantine facility where the bathroom is communal because then I'd have a better option, which is at home," said Cubay.
Cubay ended his isolation without having to pay anything.
O Hotel responds
Fatima Orfinada, president of the Hotels and Restaurants Association in Pampanga and owner of O Garden Hotel, on Sunday told Rappler that they were informed by the LGU that Soriano is a paying patient. She clarified that the hotel did not charge Soriano more than what was stated in his account as a paying patient during their quarantine period.
Orfinada further explained that the dispatching unit comes from the city government and patients had already been identified by the LGU prior as to whether they are paying or indigent. She added that the hotel didn't know anymore as to whether they are in a "no work, no pay" status. Orfinada also said that they could return the P5,000 deposit to Soriano should the LGU advise them to.
Orifinada also pointed out that as hoteliers, their humanitarian mission is also to help and serve the public. She stated that they also understand the grievances of the patients being admitted in the isolation facilities and they will continue to provide rooms despite the health risk to their staff.
"Wag silang magagalit sa amin as isolation facilities kasi kami ang tumatanggap kung ano ang dinidispatch ng LGU at kung ano ang traction. Naiintindihan po naman namin sila, siguro sa stress nila kahit naman tayo na may sakit, pero hindi po namin alam kung ano ang napag-usapan nila sa dispatching area or mga barangay midwife natin. Hindi namin alam na no work, no pay siya. Kung ano lang ang kailangan i-charge, iyon lang (dahil) ang sinabi sa amin na paying po siya," she said.
(Patients shouldn't get mad at the hotels being used as isolation facilities, because we just accept whoever is dispatched to us by the LGU. We understand these patients, likely because of stress, especially since they're sick, but we don't know what was discussed at the dispatching area or with our barangay midwives. We didn't know he was "no work, no pay." We charged him with what we needed to charge him based on the fact that we were told he was a paying client.)
Options
Angeles City Mayor Carmelo Lazatin Jr. on May 4 signed Memorandum No. 816, series of 2021, directing all private hospitals and medical professionals in the city to encourage COVID-19 patients to admit themselves in designated quarantine facilities.
These include the Rafael Lazatin Memorial Medical Center, the New Clark City National Government Administrative Center, volunteered hotel rooms, and other designated isolation facilities located outside the city.
Lazatin's chief adviser IC Calaguas said in a phone interview with Rappler, also on Wednesday morning, that patients who stayed at quarantine hotels were charged P2,000, with the city government paying for half of the cost.
Patients may declare their indigent or non-indigent status so officials would know which quarantine facility to assign.
The city government can't afford to provide free quarantine facilities for all its COVID-19 patients, Calaguas stressed. The city has 480 quarantine rooms, with 230 reserved for indigent residents and 250 for the non-indigent individuals.
She told Rappler that Soriano had said he had the capacity to pay.
"A COVID-19 patient has two options. A midwife will ask if you are indigent or capable of paying for a better facility," Calaguas said in Filipino.
"If the patient says he is willing to pay, he will be placed in a Class A facility – with a refrigerator, spacious room, etc – but they are still subsidized by the city. Technically, it is not shouldered by the patient alone," Calaguas added.
"Now, when you say indigent, we bring them to rooms like what we initially opened at Hotel America. There are basic amenities – the room has its own bathroom and TV, but instead of air conditioner, it has an air cooler. But the food is the same."
Calaguas said hotel staff reported Soriano as a hostile patient. The patient must understand the written agreement prior to signing as it stipulates the charges, she added.
"There are times we run out of rooms in facilities for indigents, so we bring them to a non-indigent facility. Then when rooms become vacant in the indigent facility, we bring them back," Calaguas explained.
"In his case, if you're admitted and then your wife and child follow, you should only be charged an additional P500 per day for the food. The cost of the room is already covered," she said, referring to the P6,500 the hotel asked Soriano to pay separately for his wife and child.
Calaguas said Soriano still needed to pay for the charges as he signed the consent form since the facility is private partner agency, and not operated by the city.
Change of heart
There was a change of heart after Rappler's inquiries.
The city government informed Soriano he would no longer have to pay the extra charges amounting to P19,000, he told Rappler on Wednesday evening, September 15. His wife and his son had also been transferred to a different room designated for indigent residents in the same hotel facility.
However, the city government said the P5,000 deposit is still non-refundable as he signed the consent form.
Soriano, who has earned no income in two weeks, remained hopeful that he could still get a refund. – Rappler.com