The 7,925 expired test kits are capable of 371,794 tests, wasted because of short shelf life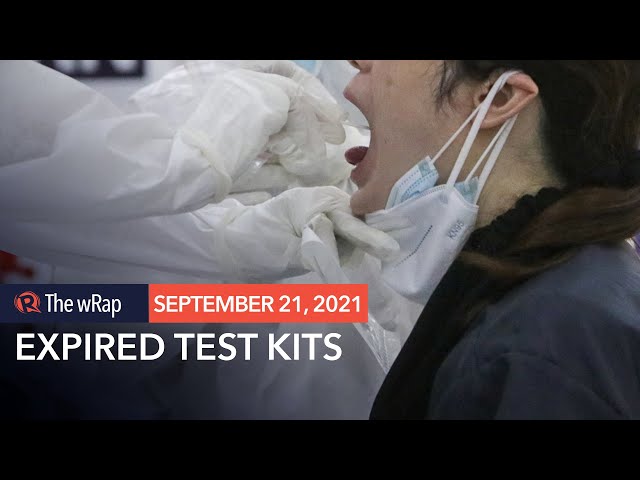 Confronted by documentation obtained so far by the Senate Blue Ribbon committee hearings, the Department of Health (DOH) confirmed on Tuesday, September 21, there were 371,794 COVID-19 tests from nearly 8,000 test kits bought by them and the Procurement Service-Department of Budget and Management (PS-DBM) which had expired.
"I confirm that 7,925 test kits expired," said DOH Assistant Secretary Nestor Santiago on Tuesday, upon interpellation by Senator Francis Pangilinan.
By clarification from Pangilinan, Santiago said that depending on the brand each of the test kit is able to do 40 to 50 tests per kit.
"Based on my record, it's 371,794 tests," said Santiago.
"And in the middle of a situation where we were not testing enough…para tayong nagsusunog ng pera sa gitna ng napakaraming namamatay. (it's like we are burning money while so many people are dying)," said Pangilinan.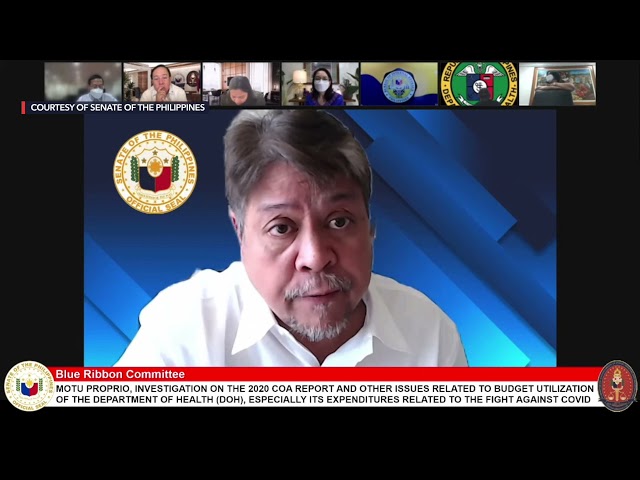 Pharmally sold BGI real-time Fluorescent RT-PCR test kits at P69,500 per kit. Using that pricing, Pangilinan computed a ballpark amount of P550 million in taxpayers' funds wasted on expired test kits.
"That gives us the gravity, the waste, the incompetence, the corruption that we are facing," said Pangilinan.
Health Secretary Francisco Duque III said that it's only 3.6% of total cost so far of testing.
"Is that acceptable to you?" Pangilinan said.
"No, it's not acceptable," said Duque.
Were these from Pharmally?
During the last hearing on September 17, Pangilinan already obtained documents that showed DOH's technical specification for test kits was for them to have 24-36 months of shelf life. But an inspection report by PS-DBM showed Pharmally delivered test kits with only a six-month shelf life.
Duque justified that 24-36 month shelf life was a pre-pandemic specification, and that changed with the novel coronavirus, so that manufacturers at the time of contracts indicated they could only sell test kits expiring in six months. At that hearing on September 17, Duque did not say whether those short-shelflife test kits were used on time.
But on Tuesday, Pangilinan showed a letter from Santiago asking former PS-DBM head Lloyd Christopher Lao to delay the deliveries of test kits – move the dates because laboratories at the time were consuming 1,000 to 1,500 tests per month.
The letter, dated December 7, 2020, said: "The demand may not increase based on our forecast. As of this writing, we still have enough BGI testing kits until March. The proposed delivery schedule will prevent the repeat of the past scenario where a large number of stored BGI kits expired."
That's when Santiago confirmed that a total of 371,794 test kits expired.
"I am not really sure if this is delivered by Pharmally," said Santiago.
Pharmally, which only had P625,000 capital when it incorporated in 2019, turned out to have financed its so far P10 billion government contracts by borrowing or being guaranteed by Michael Yang, President Rodrigo Duterte's former economic adviser.
But Pangilinan said that when Santiago sent the letter to Lao, he copy furnished Pharmally treasurer Mohit Dargani.
"And Mr. Lao also wrote Dargani – 'attention Mohit Dargani, request to delay delivery of test kits,' so it's Pharmally," said Pangilinan.
'This is overpriced'
Quoting industry insiders, Pangilinan said that the government could have gotten a 25% discount for test kits that were expiring in six months.
"That is overpriced, that is also using equipment that is substandard or at least lacking in the necessary shelf life to be able for us to effectively deal with COVID-19, avoid death and sickness," said Pangilinan.
"Why didn't you renegotiate for a lower price? Why wasn't DOH and PS-DBM looking out for our money and making sure we get a better discount? With 25% we could have had an additional of P1.2 billion," said Pangilinan.
It was a question Duque had not answered so far, as he kept repeating the justification that the six-month expiry test kits were the only ones available.
"These test kits were only developed in 2020, there was no data [to indicate] that these could be stored and used longer beyond six months," said Duque.
Pharmally's test kits contracts were on April 2020 and June 2020, at 1,000 to 1,300 per test. Senator Richard Gordon said that on March 23, 2020, the Philippine Red Cross bought from Sansure test kits worth only P750 per test.
"Walang pumito, bakit pinipili ni Secretary Lao na Pharmally na ahente lamang na nagpapatong, at hindi natin alam kung sino nag supply," said Gordon.
(Nobody thought to flag it, why did Lao keep choosing Pharmally which was only an agent that sold for a markup, and we do not know who really supplied.)
– Rappler.com
Read the other stories from the September 21, 2021, Senate blue ribbon committee hearing: