This is AI generated summarization, which may have errors. For context, always refer to the full article.
'We opened classes last year. We successfully ended them. Now we are opening another school year. Isn't that success worthy of celebration?' asks Education Secretary Leonor Briones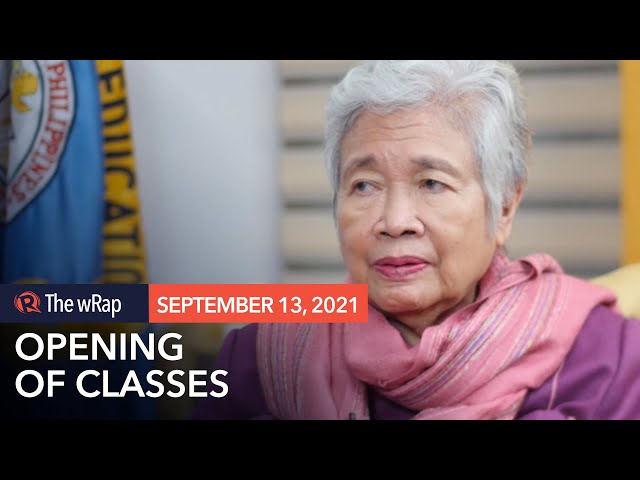 Education Secretary Leonor Briones said that the school opening for the second time in a pandemic was a "celebration of victories and successes" as over 24 million Filipino students started classes again on Monday, September 13.
At a school opening program on Monday, Briones said that the call to continue education triumphed over calls for lockdowns and closures.
"We opened classes last year. We successfully ended them. Now we are opening another school year. Isn't that success worthy of celebration?" she asked.
Briones' statement last school year, that the school opening was a success, drew public ire as the Philippines battled the pandemic and millions of students lacked the technology – from gadgets to internet access – for the digital shift.
"When we declared victory over COVID-19 last year, some people got angry. How can one declare victory in the time of COVID-19? For them, it was the worst time to feel victorious," Briones said.
The education secretary cited the impact of the pandemic in the Philippine economy, which affected the education of millions of Filipino students during the health crisis.
"In October 2020, the fourth quarter of the year, the Gross Domestic Product (GDP) plummeted to -8.3% and further went down to -9.5 percent for full-year 2020," she said.
She added, "Unemployment during the second quarter of 2021 remains high at 6.9%, with underemployment soaring to 20.9%. Employment is correlated with enrollment. It explains the drop in private sector enrollment."
As of Monday morning, some two million of last year's students have yet to enroll. As of September 13, data from the Department of Education (DepEd) show 24,603,822 public and private school students have registered so far. The figure is 93.8% of last school year's more than 26.2 million students.
The DepEd announced that it was extending enrollment until September 30 as it hoped to match last year's enrollment.
"We are opening the School Year 2021-2022 as we celebrate last year's victory. The challenges we are facing now are even tougher than those we battled last year," Briones said.
"[There] is much success to celebrate and build on. We did what was considered impossible in five months. We translated printed material into TV, radio, cell phone, tablet; and yes, utilized walkie-talkies for remote schools," she added.
'Not ready'
Teachers' group said that DepEd was not ready to open classes as distribution of modules in some schools have not yet been completed.
"According to the reports we receive, many teachers are still waiting for the provided modules while others are doing their last-ditch effort of printing and reproduction using their own resources. In other schools, even the grouping of students in their respective sections are not done yet," Teachers' Dignity Coalition national vice chairperson Olivia de Guzman said.
Alliance of Concerned Teachers (ACT) secretary general Raymond Basilio said students and teachers were forced into another school year of the "underfunded and ill-equipped distance learning, with still no plans from the government on how it can safely re-open our school."
"Despite years of neglect and violation of labor rights from this government, we never wavered in our commitment to deliver education to millions of youth," he said.
To date, only four countries in the world still have not reopened schools since the pandemic began in March 2020. Most countries have either partially reopened schools or reopened schools in phases.
By the end of September, there will be only be two countries where classes are done remotely: the Philippines and Venezuela. Bangladesh and Kuwait will reopen on September 12 and September 27, respectively.
President Rodrigo Duterte has not decided yet whether he will allow the limited face-to-face classes in 120 schools identified by DepEd.
Senators expressed frustration over what they called a "lack of sense of urgency" on the part of DepEd in convincing Duterte to allow the pilot run.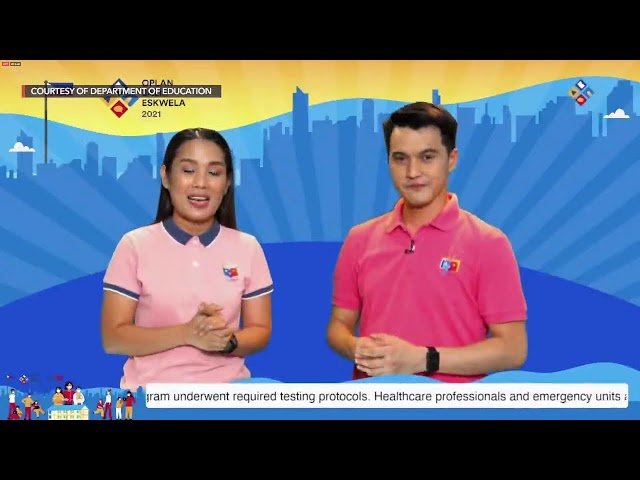 The government has been criticized for its pandemic response, with critics saying school closures in the country reflect misplaced priorities and failed management of the health crisis.
As of Sunday, September 12, the Philippines has 2,227,336 cases of COVID-19, with 35,145 deaths and 2,010,271 recoveries. Of the total cases, 181,951 are active or currently sick. – Rappler.com