(1st UPDATE) Health Undersecretary Maria Rosario Vergeire says local government units can still decide on travel guidelines as Inter-Agency Task Force protocols are ironed out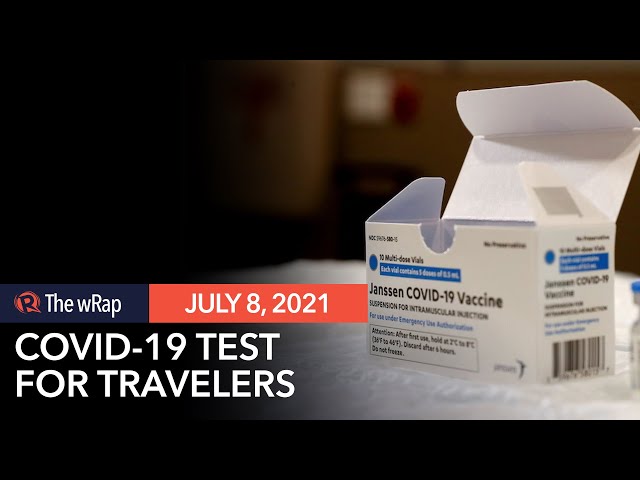 The Department of Health (DOH) said on Wednesday, July 7, that local government units (LGUs) can still require COVID-19 testing for fully-vaccinated individuals as a requirement for entry into their jurisdictions.
"While the IATF (Inter-Agency Task Force) has said that [vaccination] cards may be used in lieu of the testing requirements, as we iron out operational concerns, IATF Reso 101 remains in effect. This means that the LGU can still require testing as a requirement to entry," Health Undersecretary Maria Rosario Vergeire told reporters.
IATF Resolution 101 states that "testing shall not be mandatory for travelers except if the LGU of destination will require testing as a requirement prior to travel, and such shall be limited to RT-PCR."
Vergeire issued the statement to clarify Health Secretary Francisco Duque III's pronouncement that tourists are again required to present negative COVID-19 tests when traveling to other provinces, after some LGUs expressed opposition to IATF Resolution 124-B.
IATF Resolution 124-B states that "presentation of a COVID-19 domestic vaccination card duly issued by a legitimate vaccinating establishment, or certificate of quarantine completion showing the holder's vaccination status as may be issued by the Bureau of Quarantine, whichever is applicable, shall be sufficient alternatives to any testing requirement."
Vergeire, however, said that as they iron out the new IATF protocol, LGUs will still decide on the travel guidelines.
"Status quo kasi may (because there's an) appeal. 'Yan naman ang process natin (This is our process)," Vergeire said.
In a separate statement on Wednesday evening, the DOH reiterated that should an LGU require testing as a requirement prior to travel, it should only be the reverse transcription polymerase chain reaction (RT-PCR) test.
"[The] DOH has never advocated for antigen testing as a requirement for travel," the agency added.
RT-PCR testing is considered the "gold standard" for COVID-19 testing in the Philippines.
If an LGU decides that a vaccination card is enough to pass borders, it could do so, Vergeire added. – Rappler.com