The P28 billion is on top of the DND's P297 billion proposed budget for 2022
The Department of National Defense (DND) asked for an additional P28 billion budget to fund its unpaid military pensions from 2000 to 2019.
During the hearing of the House committee on appropriations on Wednesday, September 1, for the DND's proposed budget, Defense Secretary Delfin Lorenzana said a total of P28,820,467,000 was needed to fund the pensions left unpaid for almost two decades.
Under the DND's proposed budget, P20,361,052,000 will fund the remaining pension differentials for 2018, while P4,734,089,000 will be used to pay pension arrearages and differentials from 2000 to 2013.
An amount of P2,853,011,000 will go to the lump sum differential of military pensions for 2018 to 2019. Meanwhile, P606,501,000 will be used to finance the unfunded prior year and posthumous claims of military personnel. Another P265,814,000 is also needed for the prior year claims item.
This P28 billion is different from the DND's proposed P75 billion budget for the Armed Forces of the Philippines personnel's pension under the department's total proposed budget of P297 billion.
Why this matters
As the country battles the pandemic with over two million confirmed COVID-19 cases and more than 33,000 deaths, the Duterte government has been hard up in cash to finance the unpaid pensions of the military personnel.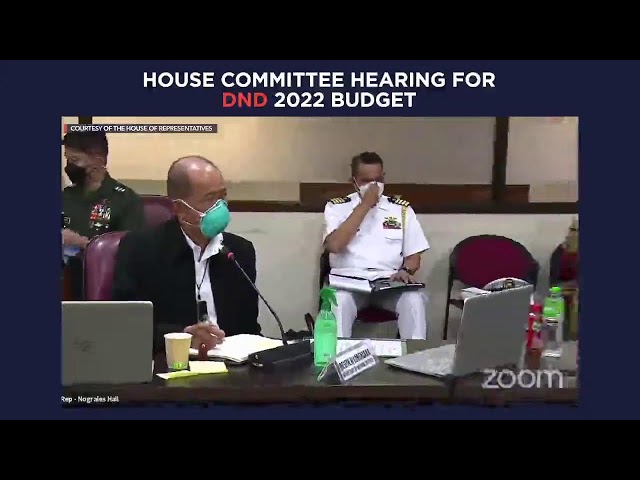 In June, the country's economic managers urged Congress to pass reforms in the pension of the military and uniformed personnel (MUP). According to the managers, Congress must pass a more sustainable version of the MUP pension reform bill to avoid fiscal fallout in the coming years.
Under the P405.6-billion Bayanihan 3 bill, which seeks to provide financial assistance to the Filipinos mired in the persistent the pandemic, lawmakers had allotted P50 billion to pay the unpaid pensions of military and other uniformed personnel. 
According to Marikina 2nd District Representative Stella Quimbo, one of the co-authors of the bill, the bill only seeks to restore the budget allotted for the pension that was cut during the 2020 budget deliberations. The Bayanihan 3 bill has already hurdled the House, but the Senate version has yet to be passed. 
With the present scheme where the military and police don't pay for their pension, the Government Service Insurance System warned that the Philippines would need to allocate P848.39 billion every year for the next 20 years to pay the pension of these MUPs. – Rappler.com