(UPDATED) Face-to-face classes, whether partial or full scale, are still not allowed 'unless permitted by the president'
The Department of Education (DepEd) said on Friday, July 16, that President Rodrigo Duterte has chosen September 13 as the opening date for school year (SY) 2021-2022.
"It will end on June 24, 2022, for a total of 209 school days in adherence to Republic Act 7797," the DepEd later said on Saturday, August 7.
The department said that face-to-face classes, whether partial or full-scale, are still not allowed "unless permitted by the President."
Regular enrollment will be from August 16 to September 13, with a Christmas break starting December 20. Classes will then resume on January 3, 2022.
"We hope for our stakeholders' continued cooperation and support as we prepare for another challenging yet worthwhile endeavor of educating our children amid a global health crisis," Education Secretary Leonor Briones said in a statement.
Briones in a press briefing on July 14 said that limited face-to-face classes in the upcoming school year remain a possibility as DepEd anticipates the vaccination of teachers and students against COVID-19.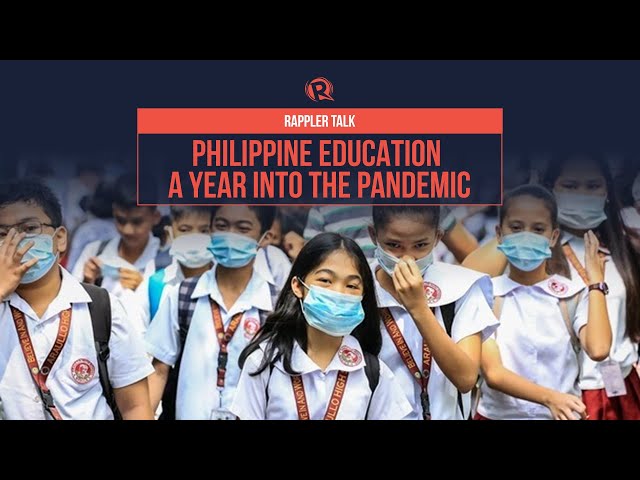 In June, the DepEd said that private schools may already start their classes for school year 2021-2022 even while the approval of the general school opening is pending.
The DepEd reminded school administrators that face-to-face classes were still not allowed and these schools should implement the distance learning system.
Due to the continuing threat of the pandemic, most schools in the country will again use the distance learning system – a mix of online classes and printed learning modules – following the President's directive to suspend face-to-face classes until a COVID-19 vaccine becomes widely available.
In June, the country approved Pfizer and BioNTech's COVID-19 vaccine emergency use for adolescents aged 12 to 15. The health department said, however, that vulnerable populations remain the priority due to the limited supply of vaccines.
The Philippine' Food and Drug Administration on July 7 said that it started looking into whether or not Sinovac's COVID-19 vaccine can be used for children aged 3 to 17. China allowed the use of the Sinovac vaccine among kids in early June, with the company saying the jab successfully triggered an immune response among the age group with only mild adverse reactions reported.
If given approval, this would be a welcome development as the country has a stockpile of Sinovac vaccines.
Distance learning had been widely criticized as the Philippines appeared unprepared for it.
The DepEd had said that it was preparing for "the delivery of quality education no matter what the circumstances will be in the coming months."
"Enhanced" blended distance learning will continue to be implemented. – Rappler.com