If DBM approves the request, public school teachers will receive P450 a month for 3 months, while senior high school students will be given P250 a month for the same period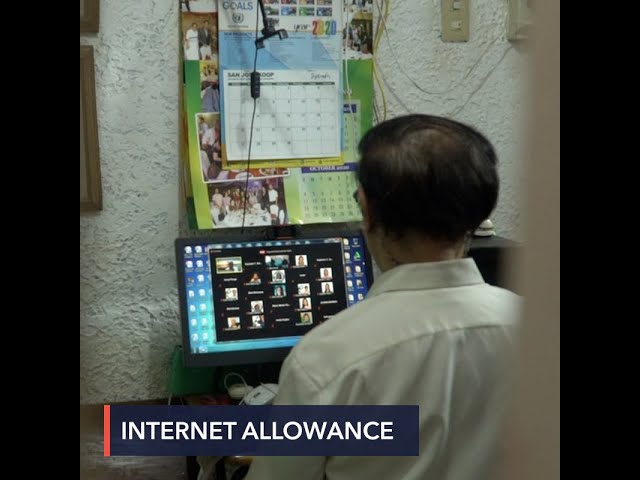 The Department of Education (DepEd) requested the Department of Budget and Management to issue P3.6 billion to provide connectivity allowances for public school teachers and senior high school (SHS) students. This is to support the country's shift to remote learning due to the coronavirus pandemic.
A DepEd press release, dated Wednesday, November 11, said the fund request was for the implementation of the Bayanihan to Recover as One Act in providing digital education, information technology, and digital infrastructure. (FAST FACTS: DepEd's distance learning)
The requested amount is set to provide connectivity load for 3.2 million qualified senior high school (SHS) students and around 900,000 teachers nationwide.
If the request is approved, teachers will receive P450 a month for 3 months. Meanwhile, SHS students will be given P250 a month for the same period.
DepEd Undersecretary Alain Pascua said this connectivity load would allow teachers to download more educational materials and engage with students longer.
On top of the P3.6 billion, the DepEd is also requesting P400 million for the following:
production of learning materials for DepEd Commons, DepEd TV and radio – P200 million
augmentation of funds for printing and delivery of self-learning modules – P150 million
establishment of 2,000 radio transmitters in "Last Mile Schools," or schools in geographically isolated, disadvantaged, and conflict-affected areas – P50 million
The Bayanihan 2 Act has several provisions to help the education sector weather the pandemic. The government mandated P3 billion to be poured into developing "smart campuses" through information and communications technology infrastructure. There is also at least P900 million allotted for subsidies for qualified students and displaced teachers.
Public school teachers were also given P1,500 in October – P500 of which was for medical allowances, while P1,000 was an incentive for World Teachers' Day.
The government has suspended face-to-face classes until there is an available COVID-19 vaccine. The decision to push through with a remote learning system has been widely criticized by Filipinos as many students are left behind due to problems in accessibility.
On top of the fact that just 67% of the Philippine population has access to the internet, the current rainy season has also devastated families' homes, and damaged classrooms and modules. – Rappler.com