Education Secretary Leonor Briones says that the first week of face-to-face classes was 'fairly successful'
The Department of Education (DepEd) said on Tuesday, November 23, that one main observations during the first week of face-to-face classes in select schools in the country is that young students tend to take off their masks while inside the classroom.
This is most common among kindergarten students, Education Assistant Secretary Malcolm Garma said at a press briefing on Tuesday morning.
"Isa po sa mga pangunahin obserbasyon sa ating first week ay 'yung talagang hirap 'yung ating mga kindergarten learners na isuot ang kanilang maskara sa mahabang panahon. Maya't maya ay inaalis nang ating maliliit na mag-aaral," he said.
(One of the primary observations that we took note of during the first week is the difficulty of kindergarten students to keep their face masks on for a long period. Our students keep taking off their masks.)
"Well, this is expected kasi hindi sila sanay. Isa ito sa mga bagay na gusto natin ma integrate sa face-to-face learning (Well, this is expected because they are not used to wearing face masks. This is one of the practices that we need to integrate in face-to-face learning)," he added.
Aside from this, students also forgot to observe physical distancing while inside their campuses and tend to leave their seats and walk around their classrooms.
Face masks have become essential in surviving a pandemic. For more vulnerable groups, the right face mask could spell the difference between life and death. The government has since required the public to wear face masks, especially when outside their homes.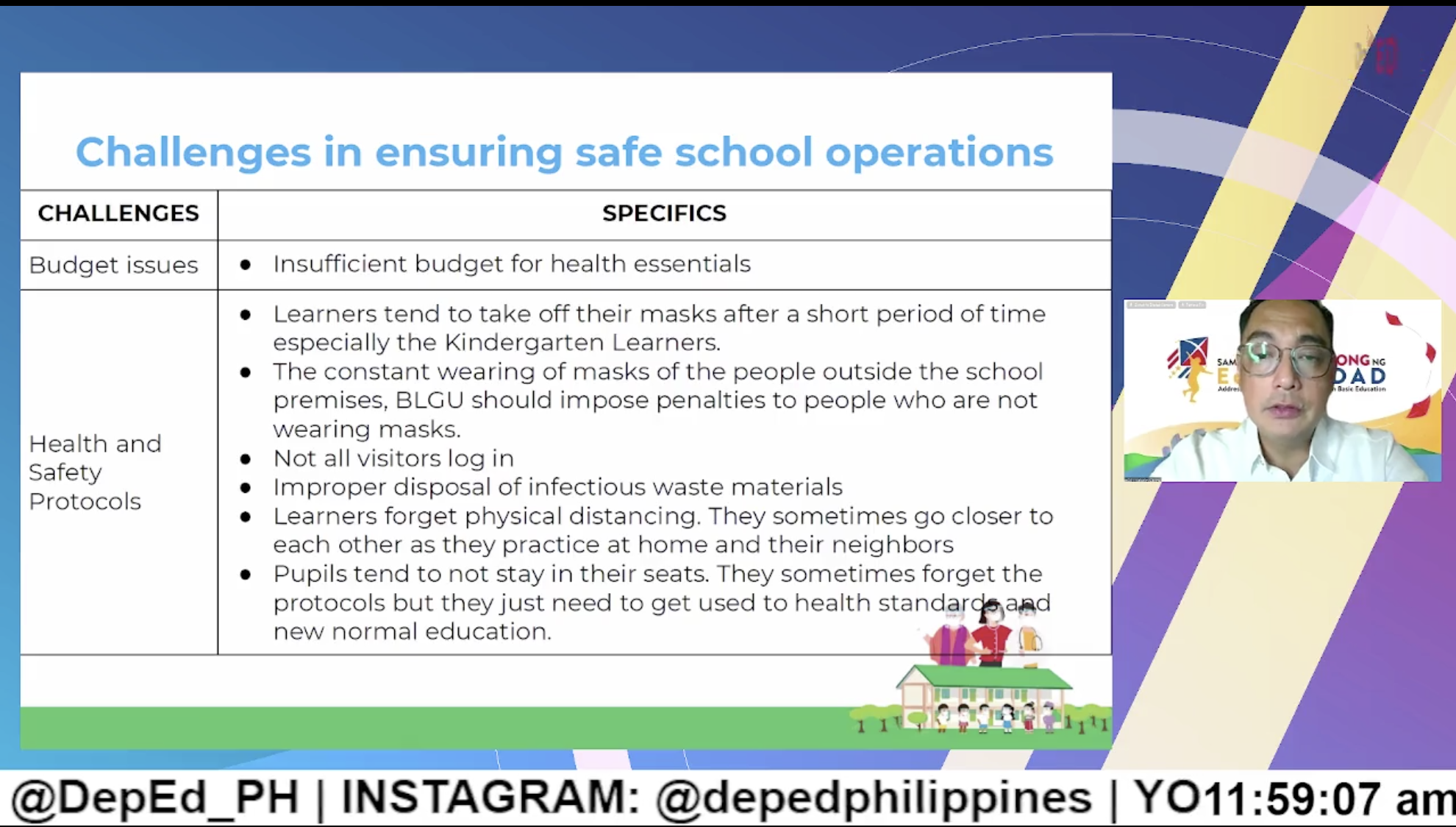 But the top concern for schools was the "insufficient budget for health essentials." To prepare schools for the new normal in education, the DepEd said they could use their Maintenance and Other Operating Expenses (MOOE) for retrofitting of facilities and disinfection needs. However, local government intervention is encouraged to help them.
After nearly two years, the government allowed the pilot run of face-to-face classes in over 100 select schools starting November 15.
No COVID-19 case so far
In the same press briefing, Garma said that no COVID-19 case was detected during the first week of implementation of the scheme.
"This is one of the things we should highlight…. In terms of orientation and knowledge of our parents regarding the symptoms, they already know how to check even from their homes," Garma said in a mix of English and Filipino.
On November 15, some 100 public schools began limited face-to-face classes in a pilot approved by President Rodrigo. The DepEd had said that the pilot run would enable them to plan the new normal in education and what best practices could be adopted by schools.
The select schools for the pilot run are from areas deemed "low-risk" for COVID-19 by the Department of Health, which are mostly remote areas. There are about 48,000 public schools in the country.
On Monday, November 22, a total of 18 private schools started their pilot run of limited face-to-face classes from the original 20 schools identified. Two schools have postponed their implementation due to either different academic calendars or insufficient time for preparation.
Education Secretary Leonor Briones said that the first week of face-to-face classes was "fairly successful."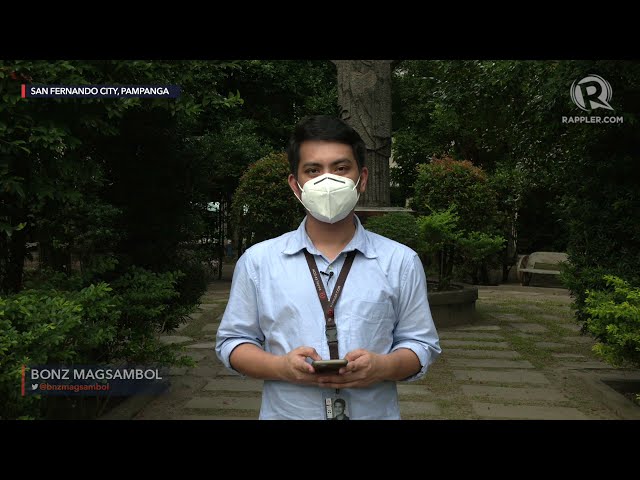 The Philippines is the last country in the world to reopen schools for in-person classes since the World Health Organization declared a pandemic in March 2020. On October 25, Venezuela reopened schools after a long closure.
The government's pandemic response had been assailed, with critics saying that school closure in the country reflected misplaced priorities and failed management of the health crisis.
– Rappler.com