This is AI generated summarization, which may have errors. For context, always refer to the full article.
(3rd UPDATE) The Department of Education taps Ei2 Tech, Inc – a production company owned by broadcast journalist Paolo Bediones – to produce the TV episodes for distance learning
Media practitioners who were hired to work on the TV lessons of the Department of Education (DepEd) complained of delayed compensation, with some staff saying that they have not yet received full payment for the work they rendered since September 2020.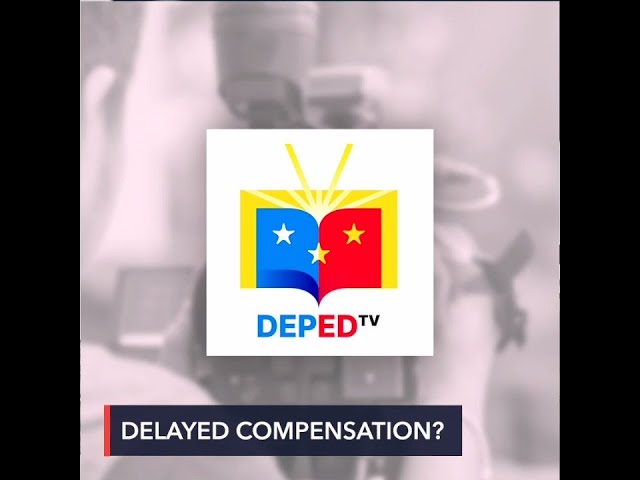 Due to the coronavirus pandemic, schools in the country shifted to a distance learning system – a mix of online learning, modules, and TV and radio programs.
The DepEd tapped Ei2 Tech – a production company owned by broadcast journalist Paolo Bediones – to produce the TV episodes for distance learning.
On Tuesday, March 2, the media workers, most of whom were executive producers (EP) of Ei2 Tech, organized themselves in a virtual press briefing, calling for Bediones to release their payment.
Erri Rojo, one of the EPs, said that they were promised to receive their payment on December 18, 2020, but no compensation has been sent to them.
Rojo and 14 other EPs were removed from the company in late December after they sent a letter to Bediones asking for an explanation for the delayed paychecks and the date when they could get receive them.
Rojo said they were told their contract already ended without prior notice.
"Nagalit sa amin si Mr Paolo Bediones.. Nag reply sa amin si Mr Paolo Bediones pero hindi sagot sa tanong namin. Ang ginawa niya pa ay tinakot nya kami. Sasampahan nya raw kami ng libel. Bakit raw lumabas sa Pilipino Star Ngayon ang letter namin. Kami pa raw ang nanggigipit sa kanya," she said.
(Mr Paolo Bediones got mad at us. He replied to our letter, but he didn't answer us. What he did was he threatened us. He said he would file a libel suit against us. He was asking why the letter was published on Pilipino Star Ngayon. He said we were the ones harassing him.)
Rojo said they don't know who leaked the letter to the publication Pilipino Star Ngayon.
The compensation of the workers was left in limbo as there was no streamlined process and policies were changed without informing them beforehand, Rojo said.
Rojo said they were promised a rate of P60,000 a month but by the end of September they were told that they were going to be paid per episode only, which is P3,750 per TV episode since they were asked to do 16 episodes per month. However, the episodes that were not aired would not be paid.
"I sent Ei2 Tech a notarized Statement of Account to serve as billing for our team. Paolo dismissed it and actually threatened me and my friends [teammates] with a libel lawsuit," she said.
Rojo said that she sent the notarized billing because Bediones was asking for their notarized contract, which according to her, was not given to them when they were hired in September. Instead, they were given a "blank contract" and was never returned to them after signing it.
Incomplete requirements
Rappler was able to talk to Bediones on December 1, 2020 through a phone interview, where he outright denied the allegation of delayed payments by his company.
Bediones said payments were "up to date" with only a few unpaid payments due to "incomplete requirements."
"Medyo doubtful ako sa nakarating sa'yo (I'm doubtful about the information that has reached you) because it's very inaccurate. Out of the 400, I'd say there are about 10 who were not able to liquidate their pay because of those issues. Feeling ko, ano lang 'yan dahil sa hindi sila naka deliver (I feel like these are the people who were not able to deliver)," he added.
He explained that media workers, who were hired as "suppliers" of the production house, need to present an official receipt (OR) before they could get their payment. For those without an official receipt, they could ask accountants of Ei2 Tech to process the payment for them for a fee of P5,000 to be deducted from their net compensation.
This scheme of payment is not new as this is widely being practiced in the media industry.
Since the media workers were technically not employed, Bediones called them "suppliers" so they need to have their own OR to comply with the Bureau of Internal Revenue (BIR).
But George Gamayo, also a former EP, said that even though they had agreed to have their ORs processed by Ei2 Tech, they still had not received their ORs or even their certificates of registration (COR). He also said that many members of the production team, who had their ORs ready even before their engagement with the company, had not received their payments for the cutoffs not covered by the clearance order.
"Ang alam ko ay kada sahod gagamitin ang OR. And kaming mga nagpagawa ng OR sa kumpanya ni Paolo Bediones, [hindi] na dapat namin ito problema dahil sila ang nagpoproseso ng OR namin and nadeduct na 'yun noong October pa, submitted ko na docs sa kanila October pa. Yet, wala pa rin [OR] until now," Gamayo added.
(What I know is that the OR will be used every payout. And since we availed of their offer to have it processed by them, it should not be a problem anymore since they're the ones processing it and they deducted the fee from our last paycheck in October. Yet, no OR has been made since then.)
"Nagbigay kami ng pag-uunawa paulit-ulit noong December 2020, and until now marami sa amin ang hindi pa rin fully paid nang walang ideya kung ano ang problema, paano at kailan ito maaayos kasi hindi sila open sa amin about it," he added.
(We gave them our understanding repeatedly in December 2020, and until now most of us are still not fully paid without any idea what the problem is, how and when this will be fixed because they are not open about it.)
The media workers Rappler spoke to also said a P5,000 fee for the processing of their own ORs was also deducted from their earlier compensation, but no receipt was given to them.
Meanwhile, Charrie Avendaño, also a former EP, said her team chose not to process their own ORs for now until the compensation issues are resolved.
"After ng December 15, nang walang pumasok na sweldo at nang i-announce na we won't continue na for quarter 2, we decided not to process it muna. Ito ay sa kadahilanang wala nang magiging purpose ang OR dahil una, walang sweldo, pangalawa, hindi naman kami magtutuloy-tuloy sa kumpanya so masasayang lang ang OR at gagastos pa kami sa pagpapagawa," she said.
(After December 15, when no salary came in and when they annouced that we won't continue for quarter 2, we decided not to process the OR. This is because the OR would be useless, for one, there's no payment made, second, we're no longer rendering work in the company so the OR would be useless.)
"However, sakali mang bayaran ng Ei2 Tech ang aming sweldo for the December 15 cutoff, doon willing ang team ko to process OR para may maibigay sa kanila at makapag-comply kami sa requirements nila," she added.
(However, if Ei2 Tech will pay us for the December 15 cutoff, my team would be more willing to process the OR to submit to them and to comply with their requirements.)
This was echoed by Rojo, saying that non-submission of ORs before getting the payment should not be an issue, since they could process it after payment.
"Hindi totoong OR ang reason kung bakit wala pang talent fee. May OR na ako since 2016. Hindi rin talaga namin alam bakit ayaw nila magpasweldo, or wala silang pampasweldo. Labas na sa kaalaman namin yung reason talaga," she said.
(It's not true that the OR is the reason why they aren't releasing the talent fee. I have been processing my ORs since 2016. We really don't why they are not releasing the payment, or perhaps they don't have money. We really don't know the reason.)
In late December, EPs who were asking for the payment were told to process a clearance before they could get it. The clearance would mean that they need to submit all their raw files, not just the processed episodes. This, according to Rojo, is "exploitative."
"Kasi project files namin 'yun. Ibig sabihin, pinagisipan namin from scratch 'yung concept namin. Hindi rin nila magagamit project files actually," she said. (Those are our project files. We made them from scratch. They won't be able to use them anyway.)
But Gamayo said that even though some teams who have accomplished the clearance still not have received their payments.
Rappler again reached out to Bediones on Wednesday, March 3, but he has yet to reply as of this posting. We will update this story once we receive a reply from him.
'Baseless'
In December 2020, Education Undersecretary Alain Pascua, who is in-charge of DepEd TV, said the accusation of delayed payments was "baseless" as the arrangement was "output-based" or dependent on a specific number of episodes for all the contractors.
"Allegations relative to Ei2 Tech workers not receiving salaries are baseless because, as per Ei2 Tech, there is no employer-employee relationship," he said.
Rappler reached out to Pascua again on March 2, but he has not replied yet as of posting.
Meanwhile, Annalyn Sevilla, DepEd's undersecretary for finance, quoted in an ABS-CBN News article in December 2020, said the department has been regularly paying its personnel who are engaged in DepEd TV, but it could not pay those under Ei2 Tech.
Rappler again reached out to Sevilla on Wednesday, but she said that her office could not give an accurate response on the issue. She instead directed us to ask Pascua.
During Tuesday's press briefing, the media workers were joined by lawyer Henry Enaje of Bayan Muna.
Enaje said that DepEd has a "moral responsibility" in making sure the contractors it tapped for the project are being treated well.
"Somehow ay tingnan nila ang pamamalakad at pinakamalaking issue ay kung nagbabayad," he said. (They should somehow check how the project is being run and the big issue is whether the workers are getting paid.)
"Ang demand lamang nila ay mabayaran sila ng tama at mabayaran sila ng husto… Ito ay entitled sa kanila at pinagtrabahuhan nila (What they're demanding is to be paid right and fairly. This is entitled to them because they worked for it). They are considering legal remedies," he added. – Rappler.com