Without naming Manila Mayor Isko Moreno, President Rodrigo Duterte calls attention to vaccine queues amid bad weather in Moreno's city
A veiled attempt to undermine a possible 2022 opponent? Or a clueless rant?
President Rodrigo Duterte's repeated criticisms of vaccination queues in Manila have caused some observers to wonder if he was making a dig at Manila Mayor Isko Moreno during no less than his last State of the Nation Address (SONA).
Duterte never mentioned Moreno by name. He even claimed he did not know the location of the vaccine queue that so dismayed him because it showed people waiting under the rain for hours to get inoculated.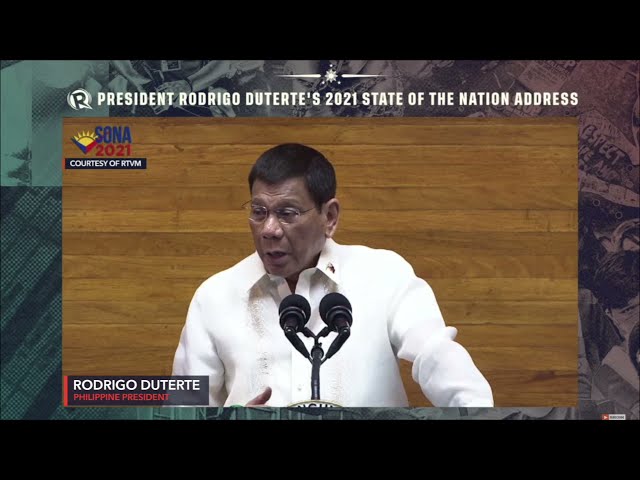 "It seems that this government is too far away from the people. Iyong serbisyo talaga na totoo. Noong isang araw, nakita ko, I don't know what place was that. Ang mga tao nakapila and they say that they were there at 4 o'clock, lumalakas 'yung ulan, sa payong lang sila," said Duterte towards the latter part of his speech.
(True service. One day, I saw, I don't know what place was that. The people were lining up and they say that they were there at 4 o'clock. the rain was getting stronger, they were under umbrellas.)
He then said he let out a curse when he watched the scene unfolding during the television report he was watching while eating breakfast.
He then appeared to address the local executive in charge, still without naming anyone.
"Gamitin mo ang utak mo. You should look for a gym at bigyan mo lahat ng tao ng number," said the President, who himself had been a Davao City mayor for close to three decades.
(Use your head. You should look for a gym and give the people a number.)
Duterte suggested that the local government tell the people lined up to just go back the next day and use the number they are given to reserve a slot on the line.
"Hindi ko maintindihan bakit gawain mo 'yan sa Pilipino? Iyan ang tinatanong ko. Why do you have to do it to the Filipino?" he added.
(I don't understand why you would do that to a Filipino? That's my question. Why do you have to do it to the Filipino?)
More than meets the eye?
But how likely is it that Duterte didn't know he was talking about Manila?
The SONA was not the first time he mentioned this gripe in public. He first spoke of it last Saturday, July 24, during a meeting with pandemic task force officials.
Vaccine czar Carlito Galvez Jr., had flashed a photo of people, calves-deep in gray flood waters, lining up at the San Andres Sports Complex in Manila. There was no label prominently identifying the photo as having been taken in Manila.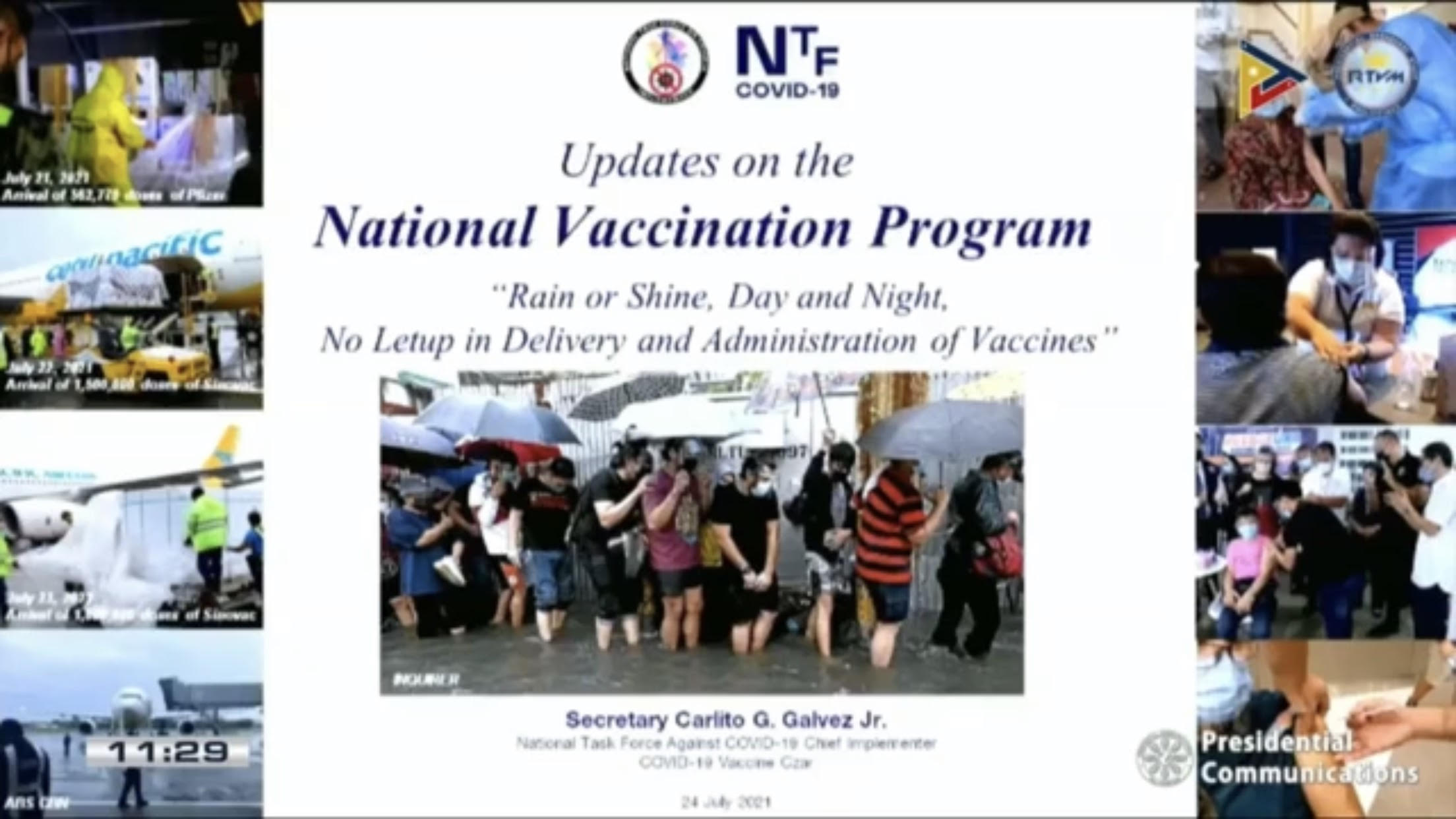 In fact, Galvez was even showing it to Duterte to highlight how Filipinos, "rain or shine," would line up for their anti-COVID-19 jabs, thereby bolstering the country's vaccination drive.
Duterte, however, had a different take-away.
"Nakakaawa naman 'to (This is pitiful). I would say that I would question the mayor and the barangay captain," said Duterte.
The President also expressed concern that people would get leptospirosis or other diseases just for lining up at vaccination centers.
He then told Galvez that local governments should be told to avoid the vaccine queues exposed to the elements during inclement weather.
"I'd like to have a rule, Sir, that to encourage them not to use that kind of setup…. It has to take into account the weather now and the place that where they should be waiting or…that ought not to be repeated," said the Chief Executive.
Manila Mayor Isko Moreno is yet to respond to Rappler's request for comment.
However, local governments have, in the past, asked Filipinos not to line up so early at vaccination centers. However, due to Manila City's lack of an online scheduling system and a "first come, first served" rule, some Manila residents have had to wait eight hours in line.
Moreno at first agreed to implement a "no walk-in" policy but quickly scrapped this after noticing low turn-outs at vaccination sites.
The young Manila local chief is seen as a possible challenger to a Duterte-Duterte 2022 tandem after placing second in a recent survey on preferred presidential and vice-presidential candidates – right after the President himself and his daughter Sara Duterte. – Rappler.com