The indigenous families were driven away from a nearly 1,000-hectare property they called their ancestral land in Barangay Kiantig Butong and San Jose in Quezon town in 2017
Over the last four years, close to a thousand Manobo-Pulangihon tribal families have been a nameless and faceless people, living in the backstreets of Quezon town in Bukidnon.
The indigenous families were driven away from a nearly 1,000-hectare property they called their ancestral land in Barangay Kiantig Butong and San Jose in Quezon, in 2017.
According to Arnel Angcosin, the secretary-general of the Kiantig Manobo-Pulangihon Tribal Association, the land was placed under the control of Kiantig Development Corporation (KDC) based on Forest Land Graze Management Agreement (FLGMA) No. 122 which subsequently expired in 2018.
A FLGMA is a production-sharing agreement between a qualified person or corporation and the government to develop, manage,and utilize grazing lands. The FLGMA of the firm was awarded in 1986.
In 2007, KDC, which used to be named Cesar Fortich Incorporated, appointed Pablo Lorenzo III as its general manager. Lorenzo is now the mayor of Quezon town.
In 2017, the indigenous families were forced out of their community near the banks of the Pulangi River. Since then, they have been living in the backroads with no help from the government.
Documents showed that the contract of KDC with the Department of Environment and Natural Resources (DENR) expired on December 31, 2018.
Vergilino Alima, Bukidnon Provincial Environment and Natural Resources officer, wrote to Lorenzo in January 2019 that "DENR has lost jurisdiction over the said property."
The jurisdiction and exclusive authority to manage and dispose of the property, he said, was already with the National Commission on Indigenous Peoples (NCIP).
'Historical landowners'
Rolando Anglao, a son of a tribal leader, said the families have long asserted that they were the historical landowners of the 955 hectares. 
On June 5, 1998, the indigenous families filed their claims for certificates of ancestral domain with the NCIP. No Certificate of Ancestral Domain Title (CADT) was awarded to the group until now.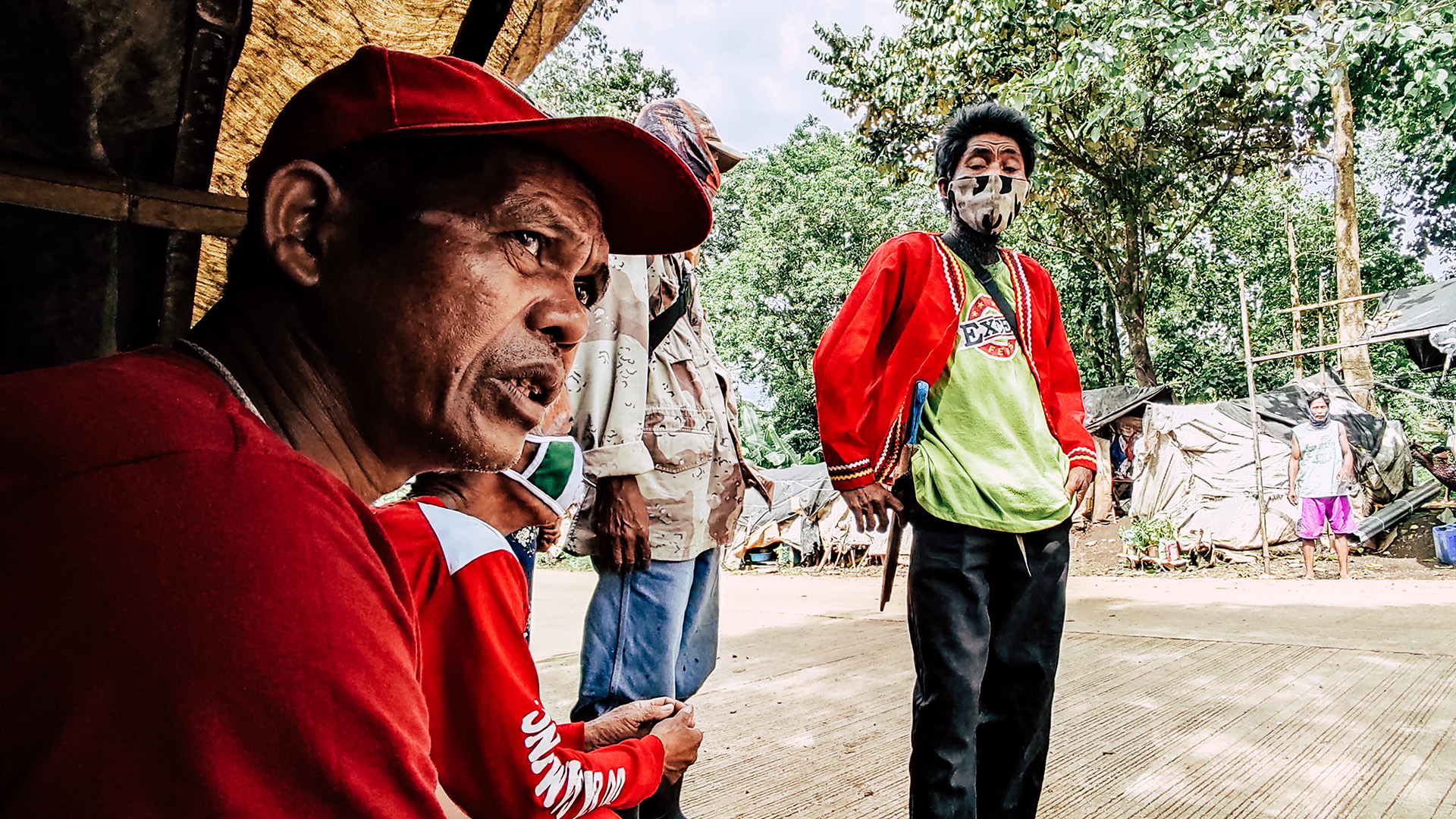 "We have been removed from our land where our forefathers lived for generations," said Anglao whose late father Brexio led the indigenous community.
Their claim came with a high price. He said his cousin, Renato Anglao, was murdered in 2017 in the course of their land struggle.
Renato was the secretary-general of Tribal Indigenous Oppressed Group (TINDOGA) when he was killed by three men.
Rolando Anglao said they have lost hope that the Bukidnon provincial government would help them assert their claims.
Anglao said that when Bukidnon Governor Jose Maria Zubiri campaigned for reelection in 2019, he supposedly promised to give the 955 hectares back to them, "but after he won, he never showed up again, and never sent us any help."
Anglao noted that Zubiri is the president of the Bukidnon Paglaum Party while Mayor Lorenzo is the local political party's vice president.
Cagayan de Oro Archibishop Emeritus Antonio Ledesma met with the indigenous families on Friday, July 16. He said the tribal community needed legal aid, and immediate help given their unsanitary conditions.
"They need to pursue their case because they have rights as Lumad. They have ancestral domain rights, and hopefully, they will get help from different government agencies. They also need legal aid. This cannot continue without a case in court," Ledesma said.
He said the government fell short in helping the indigenous families, defeating the purpose of the Indigenous People's Rights Act (IPRA). – Rappler.com