'Our general principle is kung anong bakunang available, dapat kunin mo na,' says Health Undersecretary Myrna Cabotaje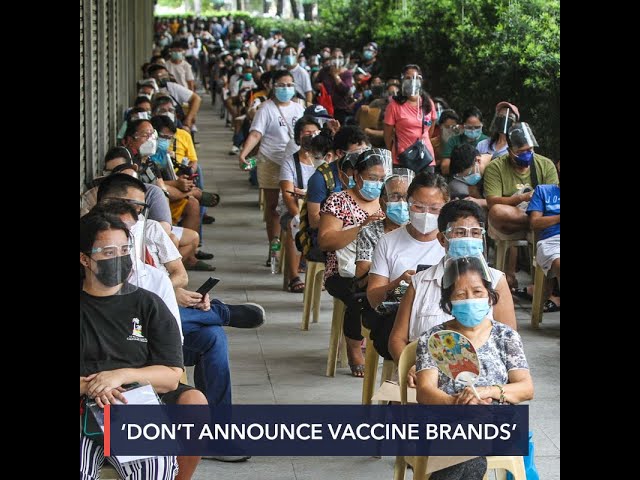 The Department of Health (DOH) urged local government units to refrain from announcing to the public which vaccines will be offered in specific sites, following reports of crowding in vaccination sites offering Pfizer's coronavirus shot.
Health Undersecretary Myrna Cabotaje made the suggestion in a virtual briefing on Wednesday, May 19, saying the health department wanted to avoid a repeat of incidents where hundreds queued in sites across Metro Manila for a chance to get Pfizer's vaccine.
"The local governments are already adjusting their schedules and adjusting their sites. Maybe one of the strategies that can be made is to no longer announce what vaccine will be given. So if you want to get vaccinated, go to the facility or vaccination site and get whatever vaccine is available," Cabotaje said in a mix of English and Filipino.
After the arrival of Pfizer's vaccine in the Philippines on May 10, vaccination sites in Manila and other cities have seen an influx of people lining up to get the limited shots.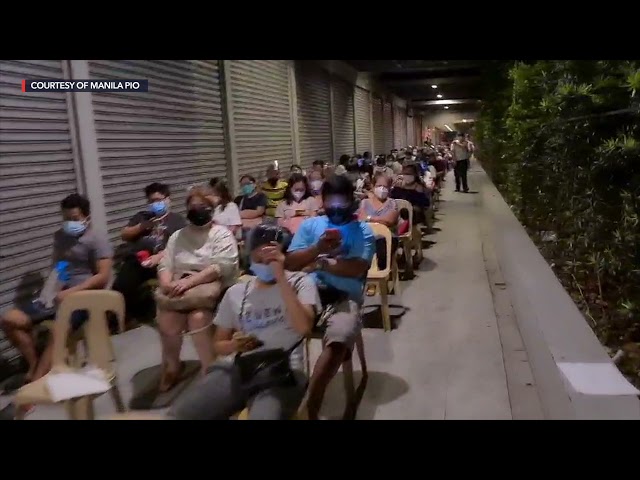 Manila Mayor Isko Moreno observed this in Manila after hundreds queued as early as 2 am at the Prince Hotel vaccination site where 900 Pfizer doses were deployed on May 18. He acknowledged that some residents may have had a preference for the Pfizer vaccine, prompting them to fall in line outside the Manila Prince Hotel, instead of the other 18 vaccination sites in the city.
The Manila public information office posted Facebook photos of empty vaccination sites in the city, amid the LGU's disappointment that all the crowds were outside the Manila Prince Hotel vaccination site.
Cabotaje said while the government welcomed more people who wished to be vaccinated, health officials have always advocated for the public to receive whatever vaccine brand was available to them.
The position is one echoed by the medical community, which has urged the public to get vaccinated as soon as they were eligible, adding that vaccines granted emergency approval in the country were all deemed to be safe and effective against COVID-19.
"Our general principle is kung anong bakunang available, dapat kunin mo na (you should get whatever vaccine is available)," Cabotaje said.
Since the launch of the government's coronavirus vaccine campaign on March 1, some Filipinos have preferred to wait for vaccine brands touting "better" efficacy rates against COVID-19.
Medical experts and scientists, however, have emphasized that vaccine efficacies against symptomatic COVID-19 are difficult to compare across brands due to a number of factors and that all vaccines available so far meet the crucial criteria of lessening hospitalizations and deaths due to the disease. – Rappler.com