The additional funds are for the pandemic response and implementation of health-related laws
The Department of Health (DOH) is seeking additional P92.8 billion funds in its 2022 budget for pandemic response and implementation of health-related laws.
Health Secretary Francisco Duque III made the appeal at the Senate budget hearing for the DOH's 2022 budget on Wednesday, October 13.
Duque said that the additional budget was for 17 PAPs (programs, activities, and projects) of the DOH and the following line items:
Health workers benefits and compensation during the pandemic – P51.3 billion
COVID-19 laboratory network commodities – P11.8 billion
Hiring of vaccinators – P2.5 billion
Operations of COVID-19 surveillance unit for monitoring adverse affects after vaccination; COVID-19 information system; other surveillance activities – P430 million
Biogenomic surveillance or genome sequencing – P667 million
Aside from this, the DOH was also requesting P260 million for the National Nutrition Council, an attached agency of the department.
The DOH was allocated a P242.22-billion budget under the 2022 National Expenditures Program. It was bared in a past hearing that no funds were allocated for the benefits of health workers.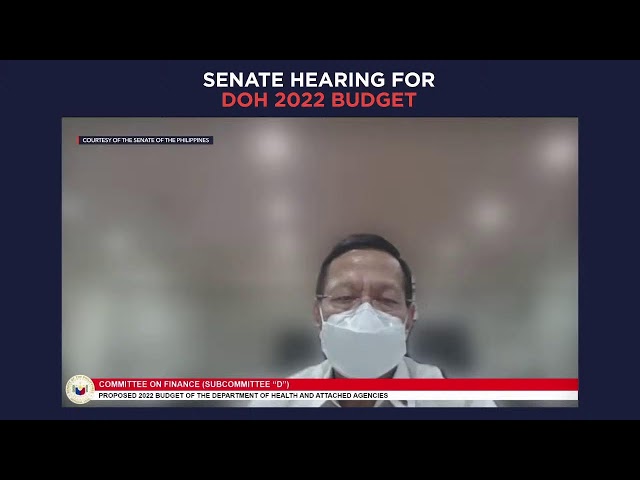 The DOH has been the subject of congressional marathon hearings following a Commission on Audit report that showed the agency's poor use of over P67 billion funds for the pandemic response. – Rappler.com