Bayan Muna Representative Carlos Zarate says it's time to examine the DBM-Procurement Service's relationship with agencies: 'The one approving the budget [release] is also the one later using it for purchase'
When the pandemic struck in 2020, the Department of Health (DOH) asked the Department of Budget and Management – Procurement Service (DBM-PS) to procure vaccines for it, but the budget agency's attached agency declined the proposal.
This was confirmed by DBM-PS Officer-in-charge Jasonmer Uayan on Friday, August 20, in a House public accounts panel hearing on the P67-billion DOH funds flagged by the Commission on Audit (COA).
"While it is true that there was a request that the vaccine procurement be undertaken by PS, we actually declined," Uayan said, explaining the agency did not have the capability to handle and distribute the products.
Why is the request unusual?
As the DBM pointed out, it did not have the expertise and capability to procure vaccines. At most, it had only facilitated the purchase of COVID-19 supplies like face masks and face shields, which were eventually flagged by COA as well.
For vaccine procurement, the Duterte government has been relying on "vaccine czar" Carlito Galvez Jr. and the DOH.
The DBM-PS, meanwhile, is an agency that acts like a shop for the government as it searches for equipment and supplies with the lowest prices. Prior to the pandemic, it was most known for purchasing common office items like clips and papers, but it also procured special items like firearms and vehicles.
How much was up for transfer?
The agencies during the hearing did not give a figure of how much the DOH planned to transfer for the procurement.
DBM-PS' Uayan said his agency did not receive money for vaccine procurement.
Is it time to examine DBM-PS?
With the disclosure by the Procurement Service, Bayan Muna Representative Carlos Zarate, who led the interpellation on Friday, said the function of the DBM-PS should be defined.
"The one approving the budget [release] is also the one later using it for purchase," Zarate said, referring to the DBM preparing the budget proposals of agencies, and then the Procurement Service agency attached to it spending the approved budgets of these agencies.
The DBM-PS used to be headed by Lloyd Cristopher Lao, who used to be an aide to Senator Bong Go. Lao was with DBM-PS when senators flagged allegedly overpriced personal protective equipment. The House public accounts panel is set to invite Lao to succeeding hearings.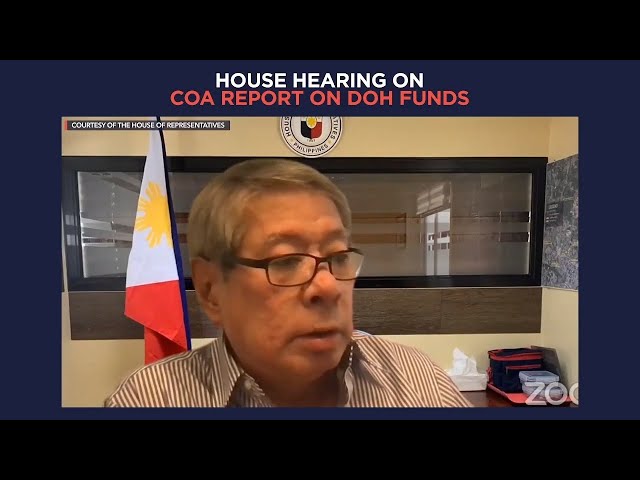 – Rappler.com