This is AI generated summarization, which may have errors. For context, always refer to the full article.
Extending MECQ for one to two weeks can help decongest hospitals in 'NCR Plus,' says Health Secretary Francisco Duque III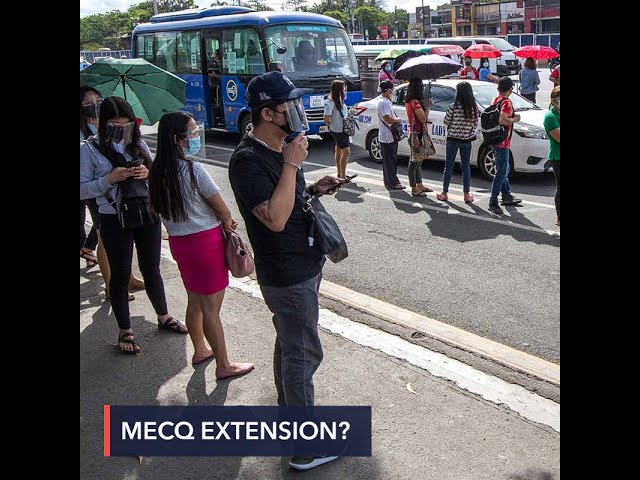 Health Secretary Francisco Duque III on Monday, April 26, supported a proposal to extend implementing the second strictest form of coronavirus lockdown in Metro Manila and 4 surrounding provinces for one to two more weeks.
In an interview with TeleRadyo, Duque said extending the modified enhanced community quarantine (MECQ) in Metro Manila, Rizal, Cavite, Bulacan, and Laguna – an area called "NCR Plus" – can help decongest hospitals in these areas.
MECQ in "NCR Plus" remains in effect until Friday, April 30, unless the national government decides to extend it. "NCR Plus" has been under MECQ since April 12, after it was under the strictest form of lockdown called the enhanced community quarantine (ECQ) for two weeks.
"If we look at the data, I think we need to keep MECQ for another week or two because our health systems' capacity hasn't significantly improved yet. Several cities still have their ICU capacities at critical risk classification," Duque said in Filipino.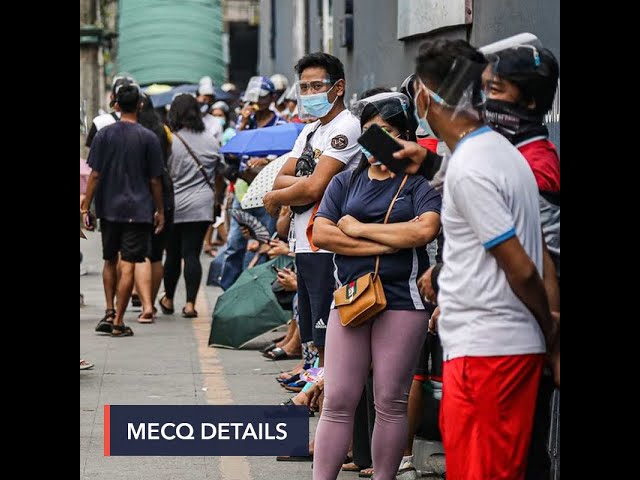 Duque explained that several cities part of the government's "NCR Plus" bubble still had their intensive care unit (ICU) capacities at "critical" levels with more than 80% of beds occupied. The figure is among the major indicators pandemic officials observe when deciding whether to loosen or tighten quarantine restrictions.
While the number of COVID-19 cases have started to decline, Duque underscored that the daily case averages over the last two weeks were still considered high, with no less than 8,000 cases reported nationwide in a single day.
In a separate forum, Health Undersecretary Maria Rosario Vergeire echoed this, saying while the 7-day average of cases decreased from over 10,800 to 9,500 over the recent week, all cities of Metro Manila were still at risk. Metro Manila has remained the center of the country's pandemic since the health crisis took hold in 2020.
"It (the number of cases) has gone down but we are saying we cannot be complacent, because even if the 7-day average has decreased, the average daily attack rate of nearly all local governments of Metro Manila are still high. It is still in the 19 to 55 cases per 100,000 population daily," Vergeire said in Filipino.
Why this matters
On Monday, the Philippines is poised to hit a grim milestone reporting 1 million COVID-19 cumulative cases since the start of the pandemic. Since early March, the country had also witnessed a fast-increasing surge in infections that has crippled the health system and forced hundreds, if not thousands, of patients to seek admission in overcrowded hospitals.
Vergeire said the DOH, as a health agency, backed the extension of MECQ to give hospitals treating COVID-19 cases further relief as several still remained congested. Latest data from the DOH showed that as of April 24, Metro Manila still reported a health care utilization rate of 61.9% at Calabarzon, 65.8%.
Metro Manila had its ICU capacity at "high risk" levels with at least 70% of beds occupied, while Calabarzon was nearly critical with 79.15% of its ICU beds in the region currently filled.
After a meeting with its group of experts over the weekend, Vergeire said at 3 scenarios had been identified and considered, namely:
Scenario 1: Continue with MECQ until end of May
Scenario 2: Continue with MECQ, shift to GCQ by May 16
Scenario 3: Totally shift to GCQ May 1
"Based on what they said and as a health agency, we at DOH see the importance of continuing these restrictions to give relief and decongest our health systems which is our main concern based on our parameters," Vergeire said in a mix of English and Filipino.
Vergeire declined to give more details on these scenarios as the government's corornavirus task force is expected to meet and discuss quarantine classifications by 2 pm on Monday. She said more details may be made available after the meeting. – Rappler.com