The Philippines says it is not recommending booster shots even as Indonesia and Thailand have considered offering these to medical workers immunized with Sinovac's COVID-19 vaccine
Unlike neighboring countries Thailand and Indonesia, the Philippines is not keen on offering COVID-19 booster shots for its health workers vaccinated with COVID-19 shots developed by Chinese drug-maker Sinovac.
In a press briefing on Monday, July 12, Health Undersecretary Maria Rosario Vergeire said there's still not enough evidence suggesting that booster doses would add additional protection for vaccinated individuals against the deadly virus.
"Our policies are crafted based on science. We still don't have enough evidence to say that we can recommend giving booster shots," Vergeire said in a mix of English and Filipino.
"Booster shots are still not recommended," she said.
Both Indonesia and Thailand have considered offering booster shots to their medical workers immunized with Sinovac's vaccine, after some of them got infected with COVID-19. This move would likely to reduce public trust in the China-made vaccine.
On Sunday, July 11, a Reuters report said that more than 600 medical workers in Thailand who received two doses of China's Sinovac vaccine have been infected with COVID-19.
In June, another Reuters report said that more than 350 doctors and medical workers have caught COVID-19 in Indonesia despite being vaccinated with Sinovac and dozens have been hospitalized. This raised doubts about the efficacy of the China-made vaccine.
Both countries acknowledge that Sinovac might not be the best vaccine on the market, but that for now this is all they have, and this is better than nothing. This is also the messaging of the Philippine government on its vaccination campaign.
Many countries in Southeast Asia, including the Philippines, rely heavily on Chinese vaccines due to tight supplies of Western products, and have low vaccination rates of less than 10%.
Meanwhile, Turkey and the United Arab Emirates have already started giving a booster shot to those inoculated with Chinese vaccines amid concerns that they may not be as effective against new and more transmissible coronavirus variants.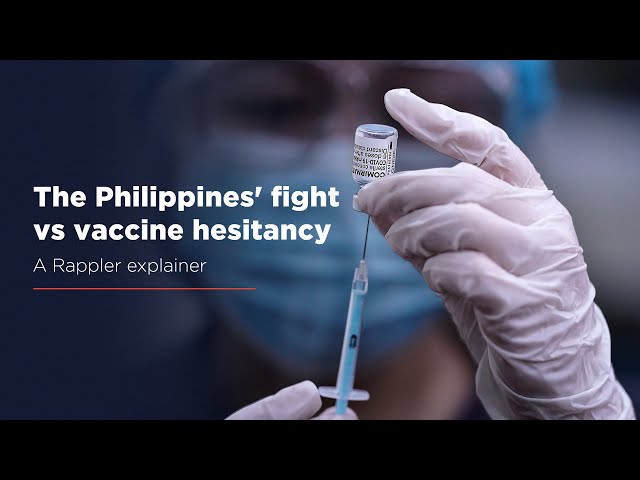 While some real world data showed the Sinovac vaccine is effective against hospitalization and severe COVID-19 cases, there is no detailed data yet on its effectiveness against the Delta variant, first identified in India and driving the surge in infections there.
Vaccinate others first
Aside from waiting complete evidence on the efficacy of booster shots, Vergeire said one of the government's principles in its vaccination drive is equity.
"Aside of course from waiting for evidence, we want to have a larger portion of the population to get vaccinated before we go into the discussions of giving booster shots," she explained in a mix of English and Filipino.
Vergeire added, "Hindi pa ho lahat ng ating mga kababayan ay nabibigyan ng bakuna so sana po (Not everyone in our population has received their vaccines) let us try to wait for direct evidence and science before we can go into that direction of booster doses. Let's give chance to everybody to get vaccines."
There is no consensus among scientists yet, however, that a third dose is necessary. The World Health Organization said on July 9 that it was not clear whether boosters will be needed to maintain protection, until further data is collected. (READ: Countries weigh need for booster COVID-19 shots)
'Incomplete' report
During the briefing, Vergeire also reacted to the Reuters report on health workers in Thailand, saying it is incomplete and not helping other countries' pandemic response. She cited the report's lack of information on the status of cases of infected Thai health workers.
"Itong article po na ito ay hindi niya binigay ang kabuuan ng numero [patungkol sa] health workers. Hindi nila kinlassify as to mild, moderate, severe, or critical. Hindi nila sinabi kung ilan ang nabakunahan at hindi pa nabakunahan," she said.
(The article did not provide the relevant numbers related to the health workers concerned. They did not classify the cases of the health workers as to mild, moderate, or critical. They did not provide how many were already vaccinated and how many were not.)
"These are initial reports. It is very premature for us to conclude regarding this matter," Vergeire added.
Experts have said that even if an individual is already vaccinated against COVID-19, contracting the virus is still possible. But COVID-19 vaccines can reduce the risk of hospitalization and prevent cases from getting severe. That's why health experts have repeatedly advising vaccinated individuals to still practice minimum health standards. – with reports from Reuters/Rappler.com