Health Undersecretary Maria Rosario Vergeire gives the assurance after a government supplier admitted tampering with the expiry dates of face shields meant for the Department of Health
Health Undersecretary Maria Rosario Vergeire said on Saturday, September 25, that the face shields that they had distributed to health workers were in good condition.
Vergeire gave the assurance at the the Laging Handa government briefing in response to the admission of a Pharmally Phamaceutical Corporation official that the company had tampered with face shields supplied to the government by changing the expiry dates.
Pharmally is the biggest winner in terms of government pandemic contracts despite having little capital. They were financed and guaranteed by Michael Yang, President Rodrigo Duterte's former economic adviser.
"We need to validate if these deliveries had these deficiencies. But as far as DOH is concerned, whatever we were able to deliver to all of our healthcare workers were in good condition. We do not accept damaged or discolored, or the foams are damaged – we do not accept those. We do inspections also," Vergeire said in Filipino.
A Pharmally warehouse staff said they had repacked damaged face shields, and said he presumed these were for healthcare workers because the boxes were labeled "for DOH."
In June 2021, Pharmally, in partnership with a young company put up during the pandemic by a company executive's girlfriend, won a P37.9 million deal to supply 2 million pieces of face shields to the DOH.
According to the Pharmally warehouse employee, they would remove stickers that bear 2020 as the date of production, and replace them with stickers bearing a 2021 production date, effectively moving the expiry dates.
The US Centers for Disease Control and Prevention (CDC) does not recommend using personal protective equipment (PPE) beyond its manufacturer-designated shelf life.
Vergeire said face shields really do have a shelf life, but that an expired face shield is not dangerous per se.
"Face shields, just like any other medical commodity, have a shelf life. The face shields we buy are not for the community, these are medical-grade and used by healthcare workers, it has parts that can deteriorate over time – like foams for the foreheads, these foams can pulverize or discolor, which is part of a shelf life that we need to assess," said Vergeire in Filipino.
Vergeire said expired face shields are not dangerous per se, or can have a definitive effect on the safety of a health care worker, but "we just need to ensure it's complete to protect our healthcare workers," the health official said in Filipino.
The supply of face shields to the government has been hounded by questions, especially since the expensive contracts sealed early in the pandemic resulted in overstock.
The Duterte government recently tweaked its face shields policy, limiting restrictions on its use to situations where people are in a closed or crowded area, and upon close contact.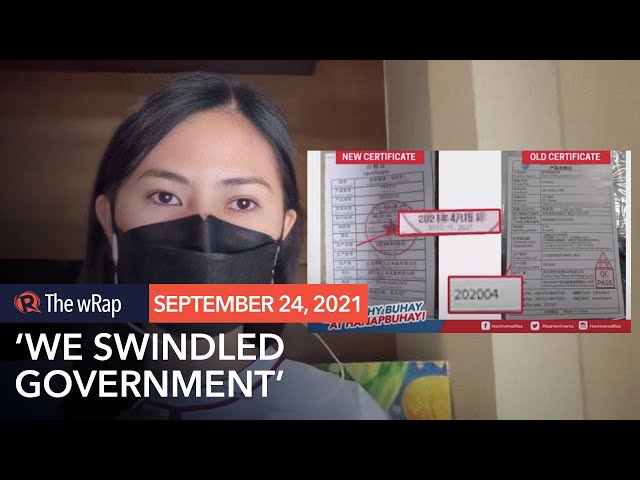 – Rappler.com