(1st UPDATE) Makati Mayor Abby Binay confirms the incident took place in one of her city's vaccination hubs, but says it was 'human error that was immediately corrected'
The Department of Health (DOH) called on all vaccinators to pay "extra attention" to how they administer COVID-19 vaccines on Monday, June 28, as it investigates a viral video of a health worker bungling the injection process.
The viral video shows a woman recording her vaccination, in which the health worker injects the needle into her arm but forgets to push in the contents of the syringe before pulling the needle out.
The video was widely shared on social media and Viber messaging groups.
"The Department is investigating this breach in the vaccination protocol in coordination with the LGU concerned, and reminds all vaccinators to take extra care and attention during inoculation," the DOH said in a statement on Monday.
In a statement, Makati Mayor Abby Binay confirmed the botched vaccination took place in one of the inoculation sites in her city, adding it was simply human error "that was immediately corrected."
"Maawa naman kayo sa nurse na nagkusang loob na mag-volunteer ng kanyang oras para lamang mapabilis ang pagbabakuna sa ating mga residente (Let us show mercy to the nurse who volunteered her time to speed up the vaccination drive for our residents)," Binay said.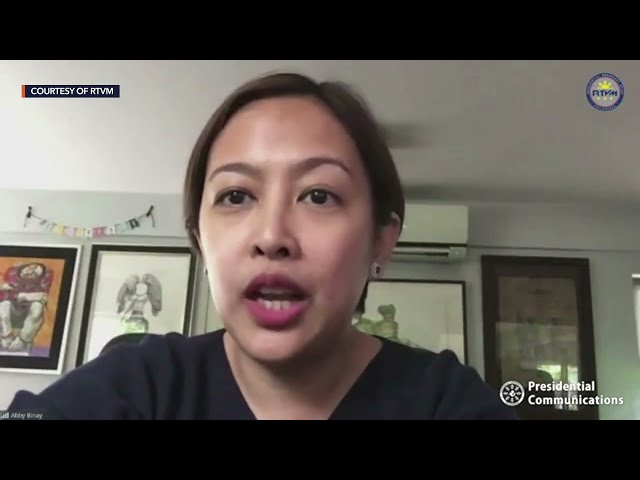 "Nabakunahan po iyong taong nasa video. Naintindihan po niya ang nangyari at siya mismo ang nagsabi na huwag tanggalin ang nurse (The person in the video was vaccinated. That person understood what happened and appealed not to fire the nurse). We ask simply for the public's understanding," she added.
The DOH said it took the incident "seriously" and would implement "immediate improvements" in vaccination protocols to avoid a repeat of the situation.
"We are investigating this incident so we can improve our vaccination program. With the arrival of more vaccines in the country, we will continue to improve our speed, scale, and quality of service," Health Secretary Francisco Duque III said in a mix of English and Filipino.
Since the government launched its vaccination drive on March 1, around 5.75% of the country's population has received the first of their two doses. As of June 6, around 1.98% of the population has gotten both of their doses. – with reports from Dwight De Leon/Rappler.com