'National cases saw an increase in the recent week,' says Health Undersecretary Maria Rosario Vergeire
Nearly a month after declaring the Philippines as "low risk" for COVID-19, the Department of Health (DOH) on Thursday, July 29, said that the Philippines is back to "moderate risk" classification due to an increase in infections.
"We're now seeing increase in cases this mid-July…. National cases saw an increase in the recent week," Health Undersecretary Maria Rosario Vergeire told reporters.
The health spokesperson said that average cases from July 22 to 28 is 6,029, higher than the 5,576 average from the previous week.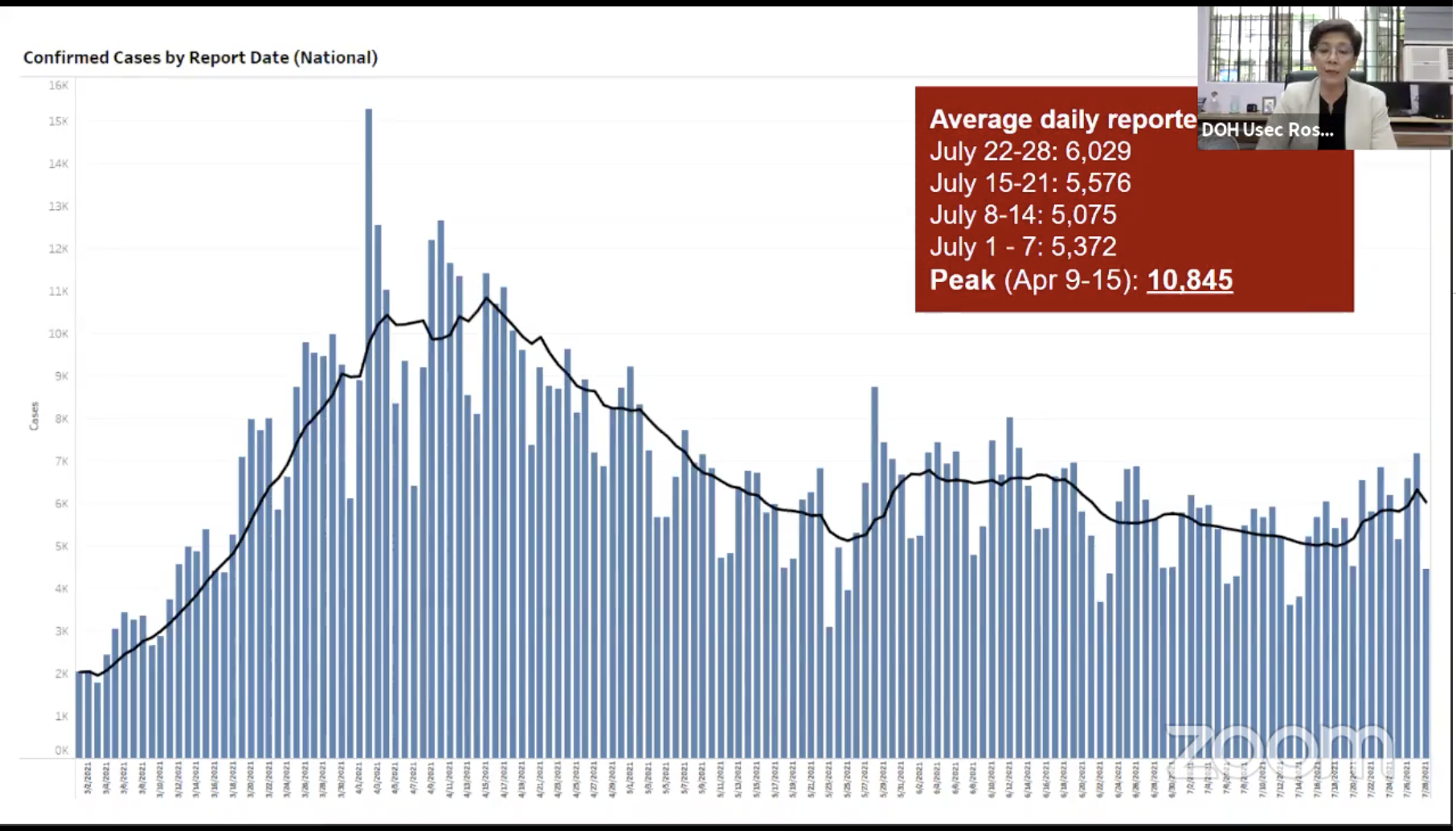 "Nationally, our two-week growth rate exhibited an increase and is now again positive at 1% versus last week's -10%," Vergeire added.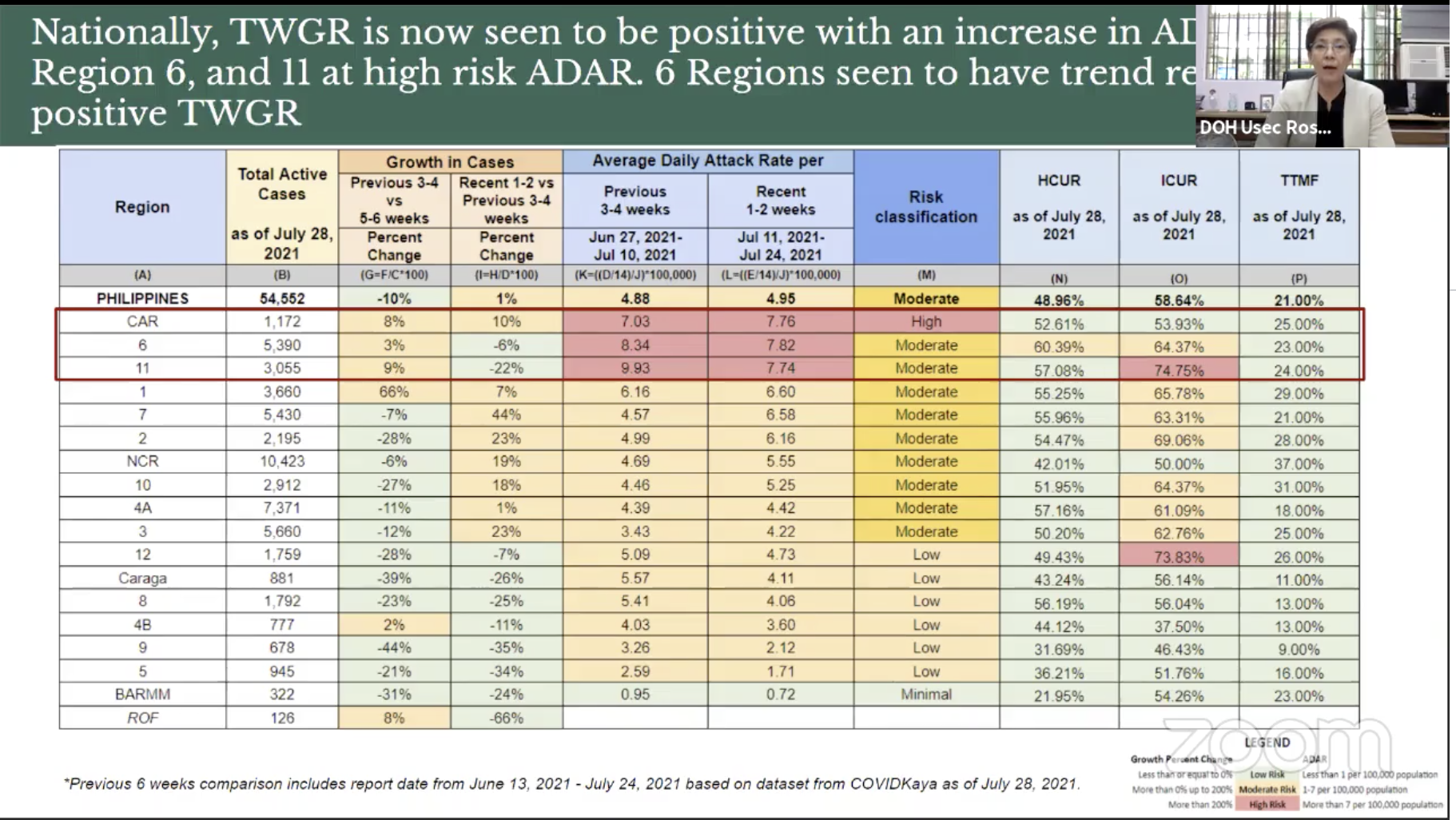 It can be recalled that the World Health Organization had asked the DOH earlier in July to be careful in tagging the Philippines as "low risk" for the virus, as giving the public the wrong messaging could result in "lower compliance" to minimum public health standards.
Citing lack of "definitive evidence," the DOH on Tuesday, July 27, countered a claim that virus epicenter Metro Manila was already experiencing another surge in COVID-19 cases.
"While there is an observed increase in cases, there is no definitive evidence of a surge in the National Capital Region," the DOH said.
The Philippines now has 119 known cases of the highly-transmissible Delta variant, but there are concerns that the actual number may be far higher, as the Philippine Genome Center is only sequencing a small percentage of the positive cases.
The Delta variant, which was first detected in India, is ravaging Southeast Asian countries like Indonesia, Thailand, and Malaysia.
Despite a recommendation from the experts to put the Philippines under a hard lockdown or "circuit breaker" lockdown, the government has retained the General Community Quarantine "with heightened restrictions" status in virus epicenter Metro Manila and other areas until August 15.
As of Wednesday, July 28, the Philippines has 1,566,667 confirmed cases of COVID-19, with 27,401 deaths and 1,484,714 recoveries. Of the total, 54,552 are active cases or currently sick. – Rappler.com