The Philippines confirms its first Lambda variant case, a 35-year-old female from Western Visayas, only three weeks after she tested positive for COVID-19
The Philippines confirmed on Monday, August 16, that its first case of the COVID-19 Lambda variant is local, which means the patient, a pregnant 35-year-old from Western Visayas, got it in the country and not overseas.
But the Lambda variant, which is feared to be more resistant to vaccines, was first documented in Peru. It is now spreading rapidly in South America, as the world is still battling the highly contagious Delta variant of COVID-19.
How did it enter the Philippines – and why did it take this long for the public to know?
The 35-year-old Lambda variant case tested positive for COVID-19 on July 22, and has since recovered. The patient was tested for COVID-19 because she was part of the cluster of infections in their area, said Health Undersecretary Maria Rosario Vergeire on Monday, August 16.
It was only on Sunday, August 15 – three weeks after contracting the virus – that the Department of Health (DOH) confirmed her to be a Lambda variant case.
Asked how the local case acquired the virus, Vergeire could not give a definite answer, and only stressed that "this came from a cluster of cases in a specific locality."
Experts fear that many cases of variants remain unreported, because the DOH only detects these through "purposive sampling." This means the DOH takes samples only from areas that are likely to have new variants, as it is incapable of genome sequencing on a larger scale.
Gaps in pandemic response
The detection of the country's first case of Lambda variant highlighted gaps in the country's pandemic response, such as poor contact tracing, lax border control, and weak genomic biosurveillance.
As early as July, scientists already sounded the alarm on the presence of Lambda variant, which was found in at least 20 countries.
Vergeire said that that contact tracing is under way. Local health officials are also collecting positive samples that will undergo genome sequencing from the cluster of cases the patient came from.
This development exposed the need for the country to strengthen its biogenomic surveillance, or its monitoring of infectious diseases.
Infectious disease expert Dr. Rontgene Solante said in May that the country is testing a "very small" number of samples for the presence of the new variants of COVID-19.
The Philippine Genome Center can conduct these tests, called genome sequencing, on only 750 samples a week. To date, the country has only sequenced 0.6% of over 1.7 million positive cases.
Solante said high-income countries, especially the UK, can conduct genome sequencing on 20% to 30% of positive cases.
The world is now in another race for time, even as the World Health Organization has not considered Lambda a "variant of concern" (VOC) like Delta.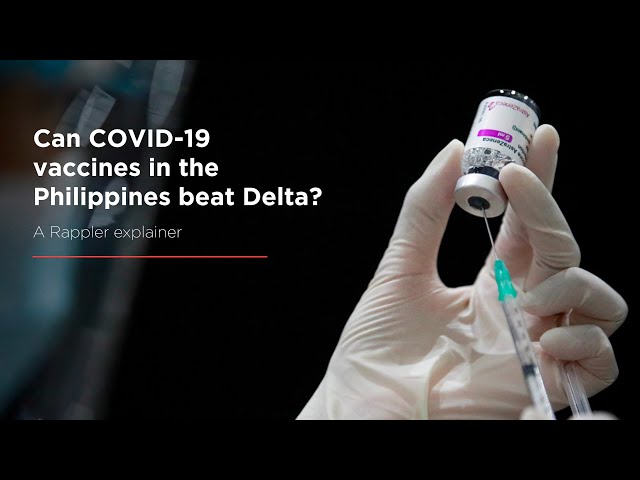 Japanese researchers have found, however, that Lambda is highly infectious and more resistant to vaccines than the original version of the virus that emerged from Wuhan, China. – Rappler.com