The Department of Health is working with the World Health Organization to draft the guidelines
After lawmakers flagged the government's counting system for COVID-19 cases as leading to underreporting, the Department of Health (DOH) said it will include antigen tests in the "NCR Plus" area of Metro Manila, Bulacan, Rizal, Laguna, and Cavite in the national count.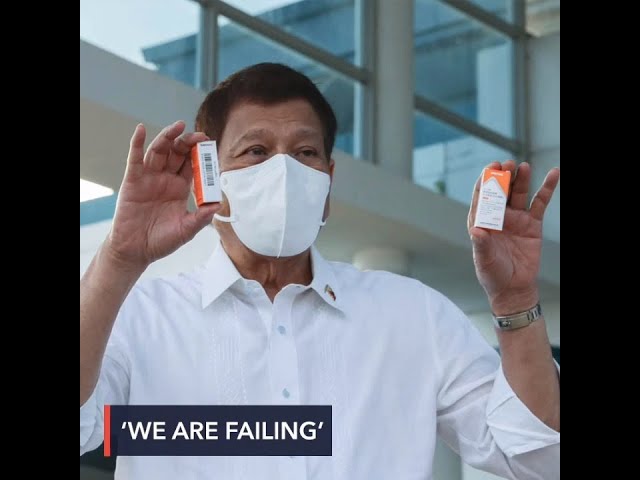 "The antigen test that will be implemented for this current increase in the [number] of cases here in the 'NCR Plus' bubble shall be officially reported as positive cases, based on the appropriate use of this antigen test due to the surge in cases," Health Undersecretary Maria Rosario Vergeire told lawmakers during the virtual hearing on Tuesday, March 30.
"We are working with WHO (the World Health Organization) on this right now to draft the guidelines," Vergeire added.
Prior to the DOH's announcement, the government only included COVID-19 cases confirmed through the real-time reverse transcription polymerase chain reaction (RT-PCR) – the gold standard in testing – in its national count. Positive antigen tests need confirmatory RT-PCR testing before being counted.
Why does this matter?
Marikina 2nd District Representative Stella Quimbo and Bayan Muna Representative Carlos Zarate pointed out that local government units were detecting COVID-19 through its antigen tests but these were not included in the national count.
This can lead to problems with the country's strategic response, Quimbo pointed out.
"Octa needs accurate data to make accurate forecasts," she said, referring t the Octa Research Group of experts studying the pandemic situation in the country.
"At the very least there should parallel methods of counting confirmed cases so we know the range of the true number of cases. Right now, we only see the bottom range
," Quimbo said in the hearing's chat box.
Is this scientifically sound?
The DOH said antigen tests could be used in outbreak areas, where RT-PCR tests could not keep up with the spread of the virus.
Speaking to the House health panel, testing czar Vince Dizon said between 25,000 and 30,000 RT-PCR tests were done a day in Metro Manila, Bulacan, Rizal, Cavite, and Laguna.
"It's still not enough," Dizon said.
He added that COVID-19 has, once again, infected testing centers, further diminishing their testing capacity and testing rate. From taking 24 hours for test results to come out, Dizon said results have been coming out after 2 to 3 days. – Rappler.com