Health Undersecretary Maria Rosario Vergeire says it currently takes about 6.3 days to detect and isolate cases on a national level, while it takes about 7.11 days in Metro Manila
The Department of Health (DOH) urged local government units (LGUs) to take measures to ensure COVID-19 cases are detected and isolated within five days, after an increase in infections was observed nationwide in recent weeks.
In a press briefing on Monday, June 14, Health Undersecretary Maria Rosario Vergeire said experts estimated that meeting the target of 5.5 days could reduce at least one-third of cases.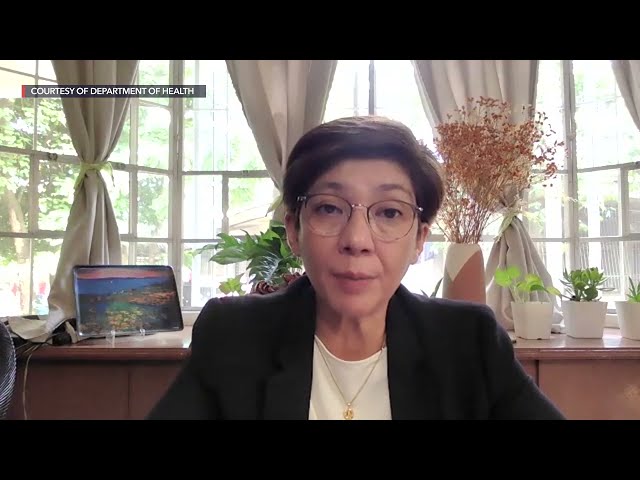 "In the face of a continued increase in the number of cases, we call on everyone, especially our local leaders and governments, to intensify PDITR (prevent, detect, isolate, treat, and reintegrate) strategies. Bringing down the lead time of detection of symptoms to isolation to five days and containing localized spikes of cases is crucial in our response," Vergeire said in Filipino.
Based on DOH data, the average time it takes to detect and isolate cases on a national level is about 6.3 days. In Metro Manila, the average is at 7.11 days. Vergeire said the data excluded "outliers" where some cases took months from the date of onset of symptoms to isolate.
"Improving the seven to six days that we see now will help to break the chain of transmission and bring cases down," Vergeire said.
Still, while the DOH targets detection and isolation to be done within five days, Vergeire said the "ideal" timeframe is only one to two days. "Hopefully we can get to that so cases can slow down even more in our country," she added.
What the DOH is doing
To meet this target, the government needs to strengthen contact tracing, which has remained the weakest pillar of response since the start of the pandemic. In countries like Vietnam and South Korea, robust contact tracing systems have allowed governments to avoid repeated lockdowns while keeping health systems at sustainable levels.
Vergeire said LGUs were notified of the need to detect or identify close contacts of confirmed cases within two days. The task of tracing cases and their close contacts has mainly been done by local authorities, with guidelines from the DOH.
Baguio City Mayor Benjamin Magalong, the government's tracing czar, told lawmakers in March that on the national average, comparing the time periods of February 28 to March 14 and March 15 to March 29, the contact tracing ratio fell from 1:7 to 1:3.
This means that for each COVID-19 case detected, the close contacts who were traced decreased from seven to three within a month. Ideally in urban settings, the contact tracing ratio is between 1:30 and 1:37.
Among the challenges that Magalong cited were a lack of trained contact tracers, no uniform data collection tool among LGUs, not going beyond household contacts, and lack of coordination between LGUs and uniformed personnel.
Since then, Vergeire said, additional contact tracers have been hired by the Department of the Interior and Local Government, Department of Labor and Employment, and Metropolitan Manila Development Authority.
The government is also testing a Department of Science and Technology-developed application called Safe, Swift and Smart Passage or S-PaSS in four Metro Manila LGUs. The app is described as a platform that facilitates travel between LGUs for business or holidays, rather than facilitating contact tracing.
Vergeire said efforts to improve the Stay Safe app are also being taken to have the platform serve as a central repository of data for contact tracing.
Despite launching over a year ago in April 2020, the Stay Safe app has not been fully utilized as technology experts flagged weaknesses in its data privacy measures and lack of clarity on how people's data would be used. – Rappler.com