Health Secretary Francisco Duque III says the emergence of more transmissible variants and the evolving science on COVID-19 warrant changes in current policies on health workers' benefits
The Department of Health (DOH) on Thursday, August 26, said it was willing to amend measures providing COVID-19 benefits for health workers, saying the evolving virus has posed more risks for workers on the frontlines of the health crisis.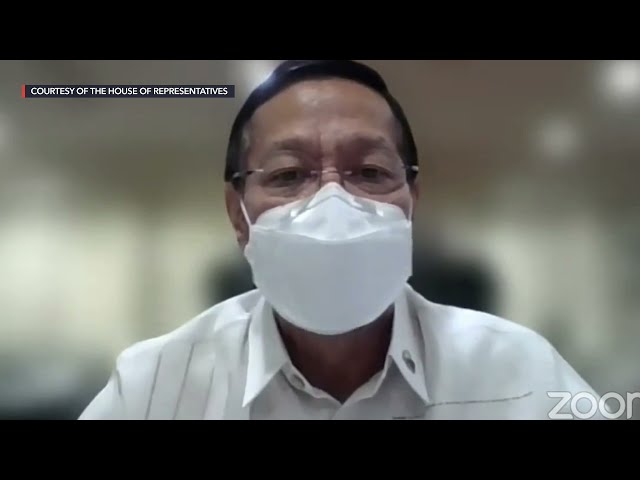 During a hearing of the House public accounts committee, Health Secretary Francisco Duque III told lawmakers that the DOH had written the Commission on Audit (COA) and Department of Justice seeking clarification on which health workers would be entitled to receive promised benefits, including the COVID-19 special risk allowance (SRA).
"Yan po ang tinitignan natin ngayon at inaayos natin at hindi naman po ito katakataka (This is what we are looking at now and we are fixing this, and this is not surprising) because the virus is still evolving…. Hindi natin masabi talaga (We can't really say) so that's why we just have to be agile, we just have to keep reviewing these laws, and if necessary, we need to amend so that the DOH, our officials, will be protected also when we make these disbursements," Duque said.
Based on current policies, only health workers who directly cater to, or are in contact with, COVID-19 patients are entitled to receive the SRA. Duque said this has created a "gray area" in determining which workers will be covered, especially since the virus is airborne and has evolved to become more transmissible.
"When we crafted that before, that wasn't there, it was just 'in direct care or in contact with.' But since then, there's been a supervening event…the Delta variant, Alpha and Delta (have risen) and it came out that it (virus) was airborne," Duque said in Filipino.
Duque said these were among the factors health officials were considering in clarifying the scope of the SRA. He also acknowledged that officials in health facilities who were tasked to determine who among their staff were eligible for COVID-19 benefits could have been considering such changes as well.
"The risk is now distributed across all healthcare workers operating within the same facility. It is no longer 'Was that person in the room? In the ward? Did they encounter someone?' This is the problem now and that's why we're asking for clarification," he added in a mix of English and Filipino.
The strict definition of which health workers were eligible for SRA has been the subject of contention in recent back-to-back hearings at the House and Senate, where lawmakers argued that qualifications had resulted in both the slow payment of benefits and shutting out of thousands of health workers who were exposed to the dangers of the virus.
In particular, Senators had called out Duque for not being more proactive on the issue, after he claimed that while he supported the liberalization of the SRA, a law would be needed to avoid exposing them to more audit flags.
The COA had also earlier noted in its 2020 annual report on the DOH that P214 million had been paid to "unqualified recipients." COA Chairperson Michael Aguinaldo, however, agreed in previous Senate hearings to coordinate and liberalize the eligibility so all healthcare workers will be able to receive the SRA.
Agusan del Norte Representative Lawrence Fortun had prodded Duque to detail the DOH's next steps in addressing the issue of unpaid SRAs and SRAs paid to unqualified recipients. He added that while officials in health facilities may have misinterpreted measures in determining who qualified for the benefits, "A liberal interpretation would be most welcome."
Aside from SRAs provided to health workers, lawmakers also pressed Duque to ensure that allowances for meals, accommodations, and transportation should be given until June 30, 2021, or the period when Bayanihan 2 was in effect.
Unlike the SRA, the DOH said that such allowances were given only until Decemebr 2020. Health Undersecretary Leopoldo Vega said the DOH requested funds for the payment of these allowances from the budget department, but was told it was not covered by the extension of Bayanihan 2. Lawmakers refuted this, citing Republic Act 11519, which does not specify allowances to be excluded.
Duque said the DOH would write the budget department again to request for funds to cover payment for health workers' additional allowances, adding that the agency agreed with lawmakers that, under the law, health workers are entitled to this.
Most recently, nurses, doctors, and other allied health professionals have spoken out on delayed allowances and benefits as more workers were affected by the disease.
Health workers groups warned mass resignations and protests could take place in hospitals across the country if the government does not fulfill its promise to improve support for the sector. – Rappler.com