Justice Secretary Menardo Guevarra says President Duterte was 'honest enough' to admit that 'nobody can stop corruption'
The Department of Justice (DOJ) would assign prosecutors to hotspot agencies to act as resident ombudsmen or graft-busters, complementing the work of resident auditors there.
"With the cooperation and support of the Office of the Ombudsman, we shall soon deploy DOJ prosecutors and Commission on Audit (COA) auditors as resident ombudsmen in various graft-prone agencies of the government," Justice Secretary Menardo Guevarra said on Tuesday, July 27.
Currently, all government offices have resident auditors who conduct their yearly audit reports, and flag suspicious transactions.
With this latest strategy by the DOJ, there could be "more effective action" to curb corruption, said Guevarra.
The DOJ was assigned by President Rodrigo Duterte to form a task force against corruption. Guevarra earlier said that the task force's tactic was to "swarm on a target."
They would still refer complaints to the primary anti-graft agency, which was the Office of the Ombudsman, for formal prosecution. There was a question of duplication, but an expert said the DOJ's bigger manpower would help in the anti-corruption campaign.
As of July 19, the task force has received 240 complaints, and has referred 20 to the Office of the Ombudsman, said Justice Undersecretary Emmeline Aglipay-Villar.
Previously, the DOJ said most of the complaints were against officials of the Department of Public Works and Highways (DPWH) and local government units (LGUs).
'Nobody can stop corruption'
President Rodrigo Duterte said in his State of the Nation Address (SONA) on Monday, July 26, that "you cannot stop corruption."
"Nobody can stop corruption unless you overturn the government completely," said the president.
Guevarra said Duterte was "honest enough" to say so.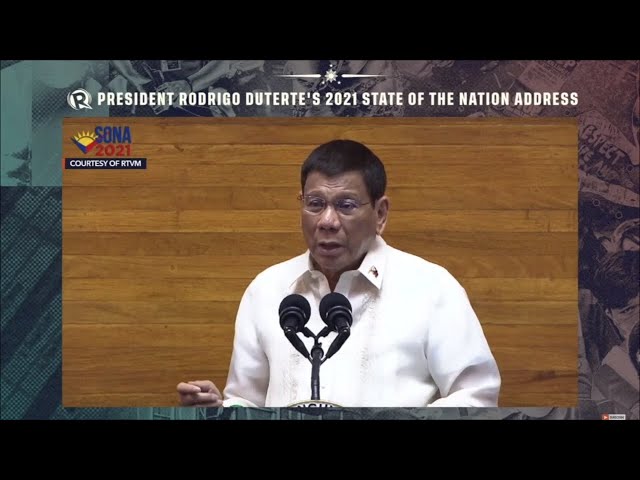 "The president was honest enough to admit that corruption is nearly impossible to eradicate. I agree with him. There is not a single country in the world where corruption in one form or another does not exist," said Guevarra.
Guevarra said the DOJ, COA, and the Office of the Ombudsman were slated to sign a memorandum of agreement next week to start the deployment of prosecutors.
Under Conchita Carpio Morales, the Office of the Ombudsman signed an agreement with COA where if auditors spot suspicious transactions projects involving at least P100 million, it would be automatically investigated by the Office of the Ombudsman under a JIT or Joint Investigating Team. – Rappler.com