Senators are also urging the BIR to form a task force to conduct a special audit into the income tax returns of pandemic suppliers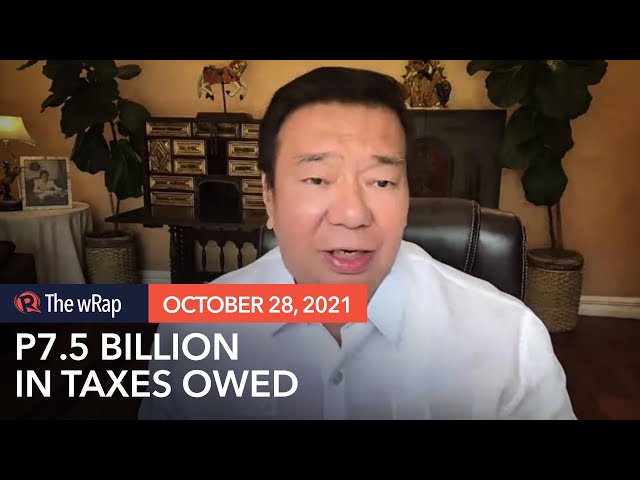 Senate Minority Leader Frank Drilon said the Philippine government is potentially entitled to collect some P7.5 billion worth of income taxes from the P42-billion pandemic supply contracts awarded by the Procurement Service of the Department of Budget and Management (PS-DBM) in 2020.
Drilon shared his tax computations on Thursday, October 28, during the 13th hearing of the Senate blue ribbon committee on the anomalous pandemic deals signed under President Rodrigo Duterte.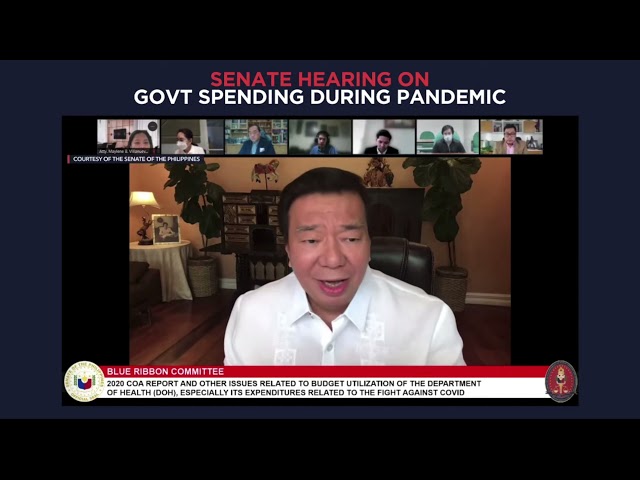 He said senators must further investigate if firms like the controversial Pharmally Pharmaceutical Corporation and Xuzhou Construction Machinery Group – the two biggest pandemic contractors – have indeed paid the right taxes.
"Subject to further verification, potentially, out of the P42 billion in supply contracts awarded by PS-DBM, the suppliers is supposed to have paid P7.5B in income taxes… Ang tanong: Nagbayad po ba sila ng buwis? Magkano ang binayad nila? (This is the question: Did they pay their taxes? How much did they pay?)" said Drilon.
In 2020, the Department of Health transferred P42 billion to PS-DBM to buy personal protective equipment and other supplies needed during the coronavirus pandemic. This is part of the DOH funds meant to bolster the government's pandemic response programs that state auditors had flagged as they were either misused or unused.
The PS-DBM acts like a shop for common-use supplies. Instead of procuring from suppliers, government agencies would buy from the PS instead.
Drilon said he estimated the P7.5 billion income taxes by deducting from the P42 billion-fund the 40% optional standard deduction allowed by the Bureau of Internal Revenue for corporations. The resulting net taxable income would be P25.2 billion. He then multiplied that with the 30% income tax rate to get P7.5 billion.
Drilon then moved for the blue ribbon committee to publicize copies of the income tax returns (ITRs) of Pharmally, Xuzhou, and their respective executives that the BIR had submitted to senators. The panel unanimously passed Drilon's motion.
The blue ribbon committee also agreed to pass a resolution urging the BIR to form a task force to conduct a special audit into the income tax returns of pandemic suppliers.
Later in the same hearing, Drilon showed a summary of the tax returns concerns, which showed that Michael Yang, Duterte's ex-economic adviser who is also Pharmally's financier, and former PS-DBM chief Lloyd Christopher Lao have allegedly not filed their ITRs for years.
Offiicials of Pharmally and Xuzhou also had either incomplete or unreadable ITRs, according to Drilon's presentation.
Since the previous hearing on October 19, senators' line of questioning delved into whether or not suppliers of pandemic items paid proper taxes to the government.
Senators earlier found that Xuzhou Consruction bagged at least P1.8 billion in pandemic contracts but did not pay the proper taxes.
They have also flagged TigerPhil Marketing Corporation, one of Pharmally's suppliers, for underdeclaring about 30% of its sales. – Rappler.com