(1st UPDATE) President Rodrigo Duterte approves the expansion of limited face-to-face classes to other degree programs that 'require hands-on experience'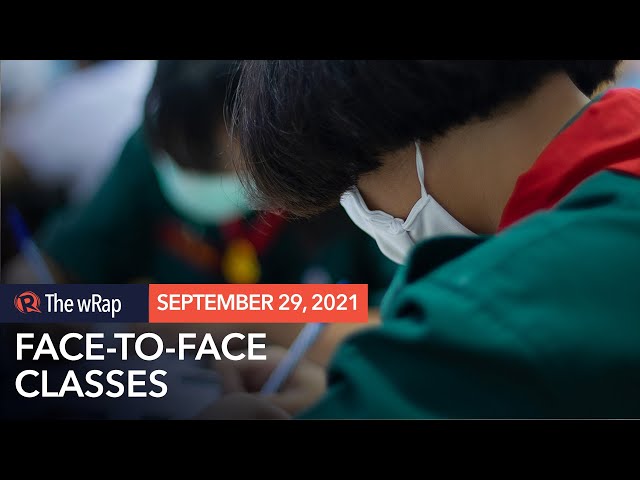 President Rodrigo Duterte approved the expansion of limited face-to-face classes to other degree programs that "require hands-on experience" in areas that are under Modified General Community Quarantine (MGCQ), the Commission on Higher Education (CHED) said on Tuesday, September 28.
In a statement on Tuesday, CHED said that Executive Secretary Salvador Medialdea issued the authority for face to face activities in the following degree programs:
Engineering and Technology programs
Hospitality/ Hotel and Restaurant Management
Tourism/ Travel Management
Marine Engineering
Marine Transportation
"The Commission thanks President Rodrigo Roa Duterte for the approval of limited face-to-face classes for the said programs in order to contribute to the efforts to boost the economic recovery of the country, as this will directly affect human resource development," said CHED Chairman Prospero de Vera III.
In January, the President approved the holding of limited face-to-face or physical classes for medical schools and allied health science programs to ensure the country has enough doctors as it continues to battle the COVID-19 pandemic.
The commission said that the "urgent need for hands-on experience and the safety of students taking up medicine and allied health courses" was the key for CHED to recommend on the expansion proposal.
CHED added that it presented to the government task force the evidence on the ground that would "show that the mechanisms that have been put in place""for the safe implementation of face-to-face classes were "effective in ensuring the achievement of the competencies of students/graduates without compromising their safety."
"Based on the data we gathered on the ground, there is a small percentage of students and faculty members who were affected by COVID-19. I'm convinced that it is safe to hold face-to-face classes and it can be expanded to cover other degree programs," De Vera said.
CHED said that colleges and universities that want to have limited face-to-face classes as part of their flexible learning policy may now apply for authority with its regional units concerned.
The government has been criticized for its pandemic response, with critics saying that the school closure in the country reflects misplaced priorities and failed management of the health crisis. – Rappler.com