'I will audit all of government,' says President Duterte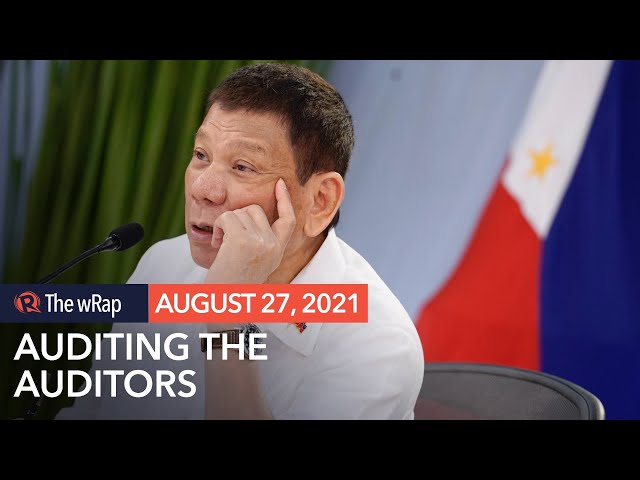 What will President Rodrigo Duterte busy himself with if he becomes vice president? Scrutinizing the agency now giving him a headache, apparently.
Here's a video clip of him saying that during a meeting with pandemic task force officials on Thursday, August 27, in Malacañang Golf Clubhouse.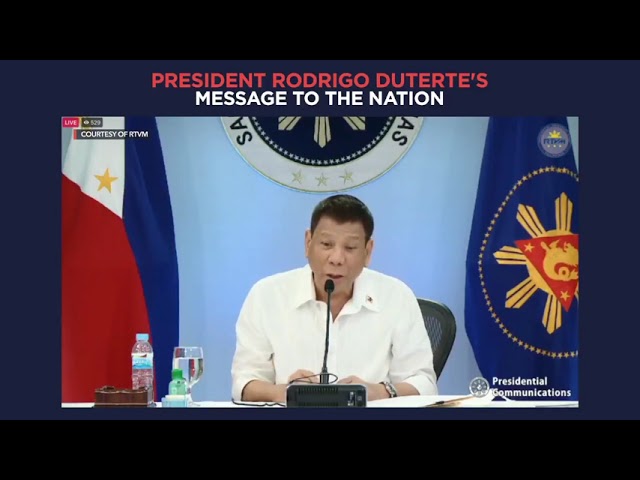 "Who audits COA (Commission on Audit)?" Duterte asked in Filipino.
"Somebody should do it. I will do that if I become vice president. I will audit all of government," he continued.
Duterte's question has been a longstanding one. For decades, many have pointed out how suspectible state auditors can be to the influence of government agencies they audit. Resident auditors are based in the physical offices of the agencies they scrutinize, making them vulnerable to bribes or collusion with government officials. There have been instances of auditors dismissed by the Office of the Ombudsman for corruption.
But as to who actually audits how the COA spends its funds? The COA itself, apparently. The COA has auditors that come up with annual audit reports of the commission, which can be found on its website along with the audit reports of all other government agencies.
But while Duterte wished to smear COA in his Thursday address, his administration has come under fire for deficiencies in its use of pandemic funds, deficiencies made public by COA through its reports. – Rappler.com