The period will last from June 24 to July 3. Government offices and installations are ordered to fly the Philippine flag at half-mast.
Philippine President Rodrigo Duterte signed a proclamation declaring a 10-day period of national mourning in honor of his predecessor, Benigno Aquino III.
Duterte signed Proclamation No. 1169 on Thursday, June 24, hours after Aquino succumbed to renal disease secondary to diabetes, said Presidential Spokesperson Harry Roque in a statement.
The period begins on June 24 and ends on July 3.
"In this regard, the national flag shall be flown at half-mast from sunrise to sunset on all government buildings and installations throughout the Philippines and abroad for a period of 10 days," said Duterte.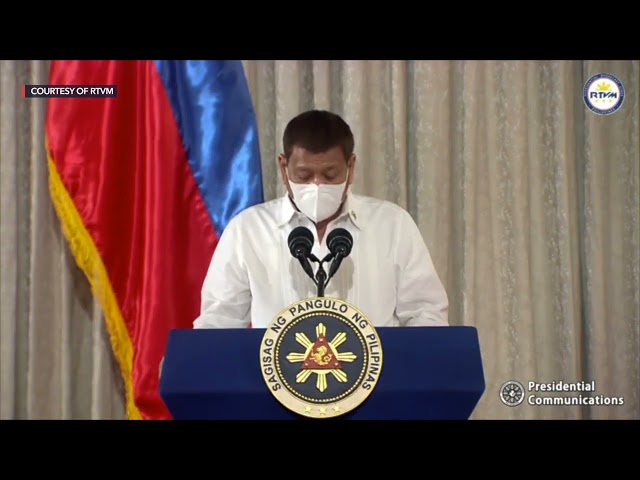 According to the Flag and Heraldic Code of the Philippines, the flying of the flag at half-mast is a "sign of mourning on all buildings and places where it is displayed" and must begin on the day the death of a public official was announced.
The same law specifies that, in the case of presidents, the flying of the flag at half-mast must last for 10 days.
Meanwhile, for the vice president, chief justice, Senate president, and House speaker, the period is seven days.
Earlier on Thursday, Duterte issued a statement expressing his condolences over Aquino's passing. He also offered a moment of silence during a speech in Malacañang where he relayed the country's gratitude to the former leader. – Rappler.com