Duterte breaks Noynoy Aquino's 2015 SONA record of 2 hours and 15 minutes
President Rodrigo Duterte delivered the longest State of the Nation Address (SONA) since 1986. His sixth and last SONA on Monday, July 26, lasted for almost three hours.
His two-hour-46-minute speech started at around 4:13 pm and ended at about 6:59 pm.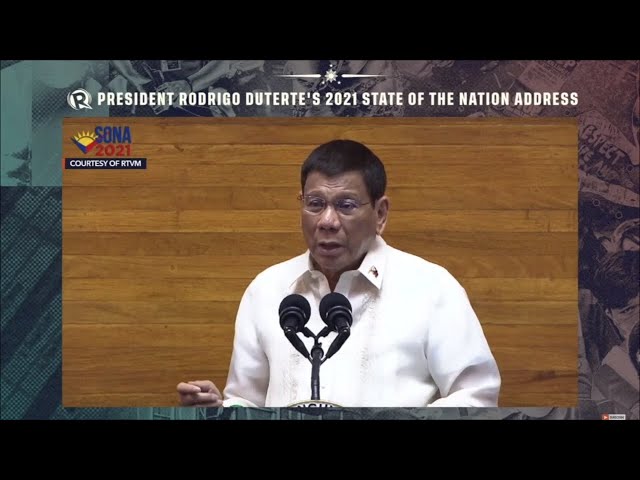 Duterte surpassed the record of the late former president Benigno "Noynoy" Aquino III, who chalked up two hours and 15 minutes for his last SONA in 2015.
Duterte spoke about his usual projects such as the bloody drug war and Build, Build, Build.
During his speech, the President also had long pauses and said that he was struggling with reading.
The chief executive also failed to mention the country's response to the pandemic during the first two hours of his speech, even when the highly transmissible COVID-19 Delta variant is threatening to spread across the population.
Duterte is expected to complete his term in June 2022. – Rappler.com