Antonio Kho Jr has gone from the DOJ to the Comelec under President Duterte. Now he's gunning for a seat in the High Court.
Election Commissioner Antonio Kho Jr. has applied for a seat in the Supreme Court, one of the 11 applicants gunning for an open slot in the High Court.
The Judicial and Bar Council (JBC) on Friday, July 30, released the names of the 11 applicants, which included Kho. Kho and Finance Undersecretary Antonette Tionko are the only two applicants who do not come from the judiciary. They are also the only two new names in a list of recurring applicants.
Kho will be interviewed by the JBC with Tionko on the morning of August 11. The JBC public interviews will run for two days, August 11 and 12, to interview all 11 applicants, mostly justices of the Court of Appeals (CA) and the Sandiganbayan.
Kho, a fraternity brother of President Rodrigo Duterte, was first an undersecretary of the Department of Justice (DOJ) under their other fraternity brother, Vitaliano Aguirre II.
When Secretary Menardo Guevarra took over the DOJ in April 2018, Kho was among the undersecretaries and assistant secretaries whom Guevarra asked to resign so he could bring in his trusted people. Guevarra, long urged to apply for a Supreme Court seat, passed up his last chance to do so.
Less than three months after, Duterte gave Kho a new position: commissioner of the Commission on Elections (Comelec).
In the Comelec, Kho and his fellow Duterte appointees proclaimed the controversial Duterte Youth party list, awarding it with a seat in the House of Representatives. It was a 4-1 decision, with lone Aquino appointee, Rowena Guanzon, dissenting. The party's registration as party list was questioned over its failure to comply with publication requirements.
The Supreme Court has junked petitions seeking to void Duterte Youth's proclamation.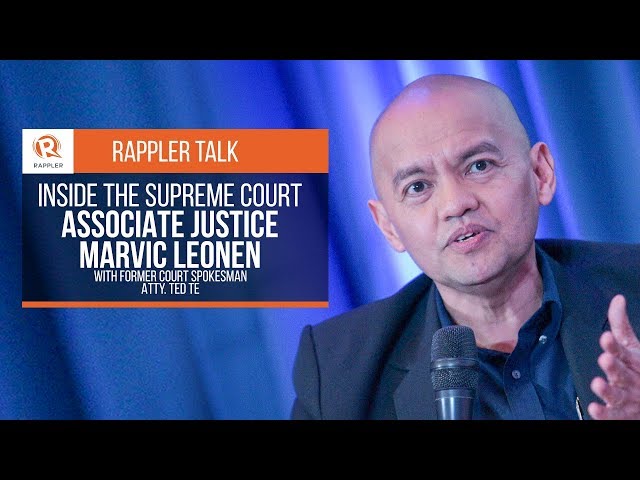 Two vacancies
There are currently two vacancies in the Supreme Court, the recent one being the one that Kho applied for – the post vacated by retired justice Edgardo delos Santos.
Delos Santos retired early and was among the three justices who opted for early retirement during the pandemic.
The other vacancy is the associate justice post left by Alexander Gesmundo when he was promoted chief justice.
Duterte already has the short list for the Gesmundo post.
Some of those shortlisted for the Gesmundo post are applying again for the Delos Santos post.
They include Sandiganbayan Associate Justice Geraldine Faith Econg, ponente of the decisions that acquitted Senator Bong Revilla of graft and plunder, and Sandiganbayan Presiding Justice Amparo Cabotaje-Tang, who handles the Juan Ponce Enrile pork barrel scam cases.
Other applicants for the Delos Santos post are: CA Justices Ramon Cruz, Japar Dimaampao, Apolinario Bruselas, Maria Filomena Singh, Ronaldo Roberto Martin; Court Administrator Midas Marquez and Deputy Court Administrator Raul Villanueva.
There are only three remaining justices in the Supreme Court who are not Duterte appointees – Associate Justices Estela Perlas Bernabe, Marvic Leonen and Benjamin Caguioa.
– Rappler.com