This is AI generated summarization, which may have errors. For context, always refer to the full article.
There's already free legal assistance to cops, so why propose a new law in the SONA?
The Duterte government is now crying for due process for the policemen who may be potentially be charged for abuses in the drug war, where cops have killed 7,884 drug suspects in legitimate anti-drug operations.
This, after President Rodrigo Duterte said in his last State of the Nation Address (SONA) on Monday, July 26, that "it's high time we pass a law" that would give free legal assistance to law enforcement agents who would be charged for incidents related to the performance of their duty.
Justice Secretary Menardo Guevarra said on Tuesday, July 27, that this cannot be called legal protection.
"Legal assistance is not the same as legal protection…Unless proven guilty, they are presumed innocent. Like everyone of us, they are also entitled to due process of law," Guevarra told reporters who asked for follow-up.
Guevarra and the Department of Justice (DOJ) lead a drug war review that is reinvestigating all the deaths in the drug war, to see if criminal charges should be filed against policemen involved in them.
How to reconcile having a drug war reinvestigation, and pushing for a law that would give free legal assistance to those who would potentially be charged?
"It is just providing law enforcement agents some means to defend themselves in court for acts done in relation to their official duties, such as fighting terrorists and criminals," Guevarra added.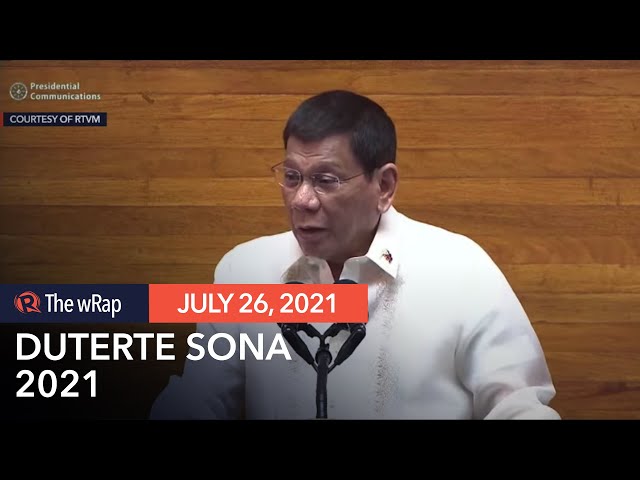 There's already assistance
But policemen facing charges already get free legal assistance, Philippine National Police (PNP) chief Guillermo Eleazar confirmed.
"Meron naman kaming PNP Legal Service at meron ding provision for legal assistance pero limited at iba kung magkakaroon ng law for this purpose," Eleazar said on Tuesday.
(We have a PNP legal service which has provision for legal assistance but it's limited, and it's different if there's a law for this purpose.)
Guevarra also said that the Public Attorneys Office (PAO), which has a mandate to provide free legal service to poor Filipinos, has a "standing directive" to also assist low-ranking policemen.
"The DOJ has a standing directive to the PAO to extend legal assistance to police officers (up to the level of SPO4) and other uniformed personnel who get sued in the course of performing their official duties. PAO has existing memorandum circulars to its public attorneys regarding this matter," said Guevarra.
Kristina Conti, lawyer for the group Rise Up which helps mothers and wives of those killed in the drug war, said "either Duterte is crudely and shamefully unaware of all this, or he is brazenly assuaging anxieties over current and looming countercharges."
'He's making amends'
In his speech, Duterte said he "made it a point" to also boost the morale of the PNP, which led his centerpiece campaign against drugs.
The drug war is now a subject of a request by the now retired International Criminal Court prosecutor Fatou Bensouda for the court's pre-trial chamber to open a formal investigation into killings, which she said were crimes against humanity.
Duterte and the PNP have always stood firm that the operations were regular, as the Supreme Court continues to examine the police reports in a constitutional case that's been pending for four years now.
Conti said Duterte's pushing for free legal assistance is an "admission of defeat" especially to the policemen whom he has always promised he would defend no matter what. "Ako ang bahala sa inyo" or "I've got your back" was a constant assurance in the President's public speeches.
"He cannot keep his word to police, especially those who worked with his carte blanche on the war on drugs. Bottom line, he lied and he is struggling to make amends," said Conti.
Duterte said in his SONA that in no way was that address his swan song.
The ICC pre-trial chamber is expected to come out with a decision by the end of August if it will launch an investigation, a phase where summons and arrest warrants can be issued.
"Maybe he feels the weight of the deaths and destruction he has caused now, and knows that the "swan song" for himself and his legacy might yet actually be in the courtroom," said Conti.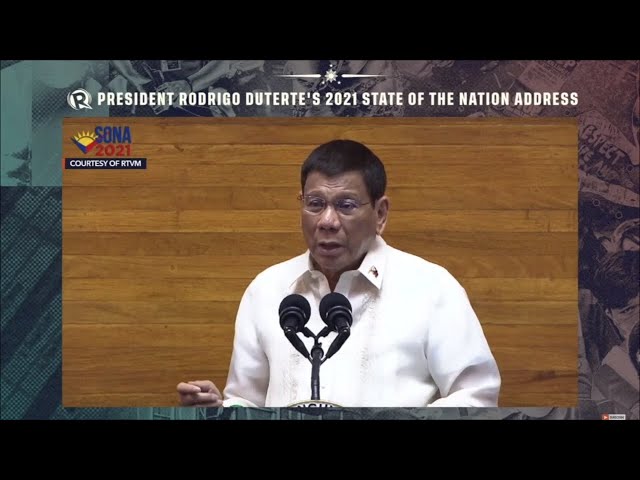 – Rappler.com