The President calls on Filipinos to honor Aquino's legacy 'by showing our capacity to sacrifice our personal interests for the common good'
On Ninoy Aquino Day, August 21, President Rodrigo Duterte urged Filipinos to honor the former senator's legacy by sacrificing their own personal interests for the common good amid the COVID-19 pandemic.
In a statement on Saturday, Duterte said this year's commemoration was timely not only because of the pandemic but also because of the recent passing of Aquino's son, former president Benigno "Noynoy" Aquino III, who died on June 24. 
"As Filipinos, let us honor his legacy by showing our capacity to sacrifice our personal interests for the common good. May this sacrifice inspire all of us to be resilient and undaunted by challenges, especially now that we are still dealing with COVID-19," Duterte's message read.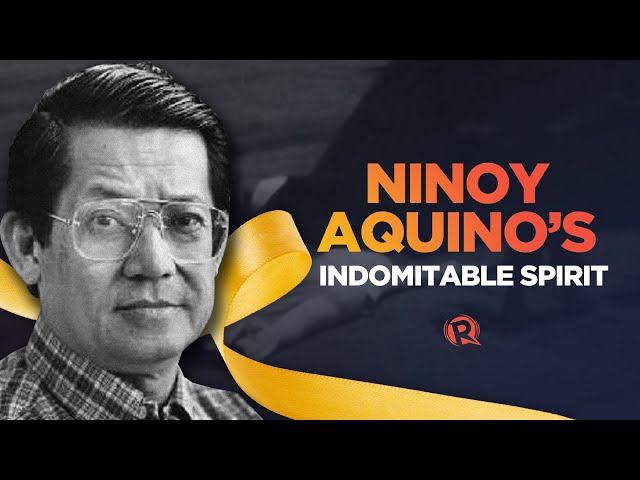 The Philippines is still struggling to contain the deadly disease despite having one of the longest and strictest lockdowns in the world. On Saturday, the health department reported 16,694 new coronavirus cases, the Philippines' second highest single-day tally since the pandemic began.
The government's pandemic response has also been under fire following the Commission on Audit's report on the Department of Health, which flagged P67.3 billion worth of pandemic funds deficiently used, among other irregularities.
In his message, the President urged Filipinos to learn from history.
"Let us all draw strength from Ninoy's selflessness and let us take the lessons from our storied and colorful past so that we may truly value, learn, and appreciate who we are today as a nation," he added.
Ninoy Aquino's assassination on August 21, 1983, spurred protests that led to the downfall of dictator and former president Ferdinand Marcos. Even though Marcos's family has faced multiple charges for anomalies during his 20-year regime, his children have still been voted into public office. – Rappler.com