The proposed law will not protect scalawags, says Camarines Sur Fourth District Representative Arnie Fuentebella, but nothing in his bill, or the other bills, provide that distinction. It's unclear how they can, either.
The House of Representatives joint committee on justice, national defense, and public order approved on Wednesday, September 1, the consolidated bill that proposes to provide free legal assistance to uniformed personnel, particularly policemen and soldiers, who are charged with alleged abuses.
While some bills were filed before President Rodrigo Duterte's State of the Nation Address (SONA) last July, the President's mention of it is a signal to the lower house to prioritize the pet bill. Justice committee chairman Leyte 3rd District Representative Vicente Veloso III called it a "priority legislative measure."
There were 10 bills consolidated, one of them, House Bill No. 9961, filed by presidential son, Davao City First District Representative Paolo Duterte.
Gabriela party-list representative Arlene Brosas registered her continuing opposition, calling the bill "special privilege" for the uniformed personnel.
"There's already a mechanism in the government to help men in uniform. But here, it seems there is special privilege given to them. Most likely, we will oppose this," said Brosas in Filipino.
The still unnumbered consolidated bill is now set for deliberations at the House plenary, with approved amendments to include personnel of the Bureau of Jail Management and Penology (BJMP), Bureau of Fire Protection (BFP), and the Philippine Coast Guard (PCG).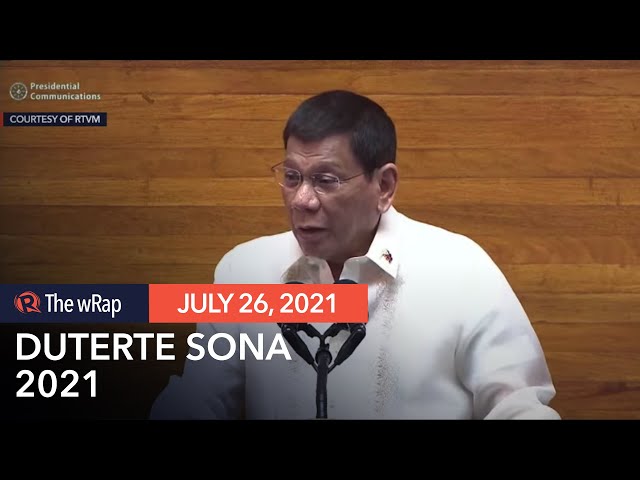 Is it needed?
Lawyers will agree that legal assistance is a matter of right to counsel, and right to due process, but is a law needed?
Representatives from the Public Attorney's Office (PAO), Office of the Solicitor General (OSG), and the Integrated Bar of the Philippines (IBP) said they support the general principle, but suggested that the legal offices of these agencies be beefed up instead.
PAO and OSG cited potential conflict of interest if their resources will be tapped.
"Most of PAO's clientele in criminal cases are those charged by the Philippine National Police (PNP) or Armed Forces of the Philippines (AFP)…Service to these indigent accused present a clear of conflict interest scenario," said deputy chief public attorney Ana Lisa Soriano.
Of the 10 bills, seven instruct the chiefs of AFP, PNP, and the National Police Commission (Napolcom) to authorize their legal offices to extend assistance to the personnel charged, with the help of PAO. Soriano said they're "inclined" to support this provision in the sense that it aims to strengthen the legal offices of the PNP and AFP, instead of having to tap PAO.
Two of the bills added the Secretary of Justice who is instructed to authorize their legal offices. PAO is under the Department of Justice (DOJ). Justice Secretary Menardo Guevarra earlier said there already is a directive to PAO to do this.
The other bill simply provides for strengthening the legal services of the PNP and AFP.
The AFP, for example, needs 500 lawyers, but it only has 150. The PNP has in its headquarters 156 uniformed lawyers and four civilian lawyers when they need 600.
"We have sometimes a problem in recruitment because of the meager salary," said AFP Judge Advocate General Brigadier General Ser-Me Ayuyao.
Duterte's special mention was made in the SONA as he once again justified his war against drugs, while taunting the International Criminal Court (ICC).
Retired ICC judge Raul Pangalangan said in an earlier event that while it is a matter of due process, "I wish though that those same rights had been given to the victims as well."
Human rights lawyers have said that in the Philippines, it's extremely hard to score convictions against abusive state agents anyway.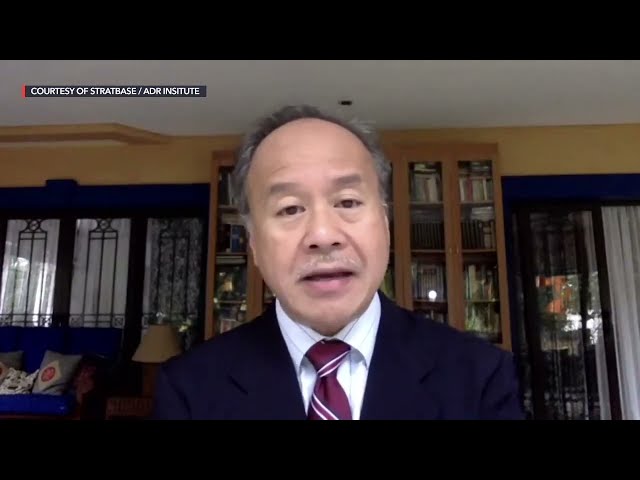 Will not protect scalawags?
"This will not help protect the scalawags among the uniformed personnel," said Camarines Sur Fourth District Representative Arnie Fuentebella but nothing in his bill, or the other bills, provide that distinction. It's unclear how they can, either.
Fuentebella's HB No. 2499 says "any officer or enlisted personnel who is facing before the prosecutor's office, court, adminsitrative or any competent body, any charge arising from an incident or incidents related to the performance of official duty shall be entitled to free legal assistance from the government."
Besides, it's unclear how a law can distinguish the so-called scalawags from those who aren't when there are principles of equal protection and presumption of innocence.
Criminal law expert and former Supreme Court spokesperson Ted Te said "why not" just rehaul PAO so it provides service for criminal defense only, and not as lawyers for complainants.
That way, PAO can properly dispense the free legal service to the uniformed personnel who face charges.
"PAO should be renamed public defenders office. If they act as counsel for complainants it duplicates the job of the prosecutors and makes unavailable a resource to a defendant that would otherwise be available," said Te, adding that PAO should be removed from under the DOJ.
Te said the IBP will help the indigent complainants whom, PAO said, it is currently giving service to.
"That's the job of the IBP. You don't need a complaint if there's an affidavit based on an investigation that's done properly. Keyword, properly," said Te.
In the current system, Filipinos usually go to police stations to file incident reports, after which the police file the complaint on their behalf after an investigation.
– Rappler.com