This is AI generated summarization, which may have errors. For context, always refer to the full article.
President Duterte brings up the presence of 220 Chinese ships near Julian Felipe Reef during a social call with Chinese Ambassador Huang Xilian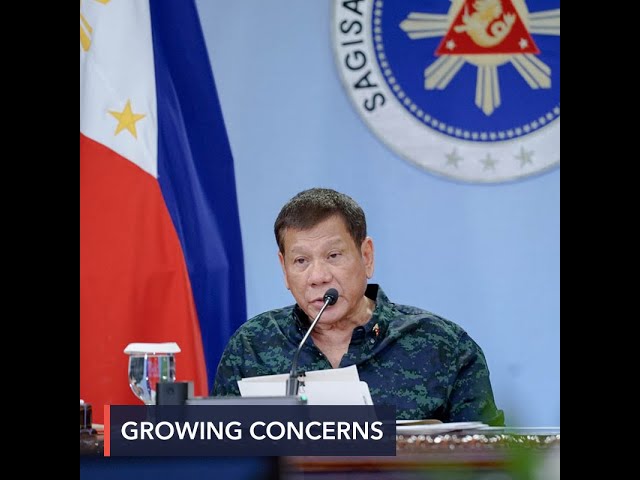 President Rodrigo Duterte raised the presence of over 200 Chinese ships near a reef in Philippine waters during a meeting with Chinese Ambassador Huang Xilian, Malacañang said on Thursday, March 25.
During the meeting, Duterte reiterated the 2016 Hague ruling, a legal victory for the Philippines that invalidated China's claim to the West Philippine Sea.
"The President repeated what he told the United Nations, that we stand by and protect our territory, that we believe this has to be resolved through the UN Convention on the Law of the Sea and we stand by our victory at the Arbitral Tribunal," said Presidential Spokesperson Harry Roque during a press briefing.
Roque was referring to Duterte's speech before the UN General Assembly in September 2020 where he "rejected attempts to undermine" the Hague ruling.
Roque declined to give the date of the meeting between Duterte and Huang but said it had taken place while the spokesperson was under quarantine for COVID-19.
He also said the physical meeting was arranged long before Philippine authorities reported the presence of Chinese ships in Julian Felipe Reef, located in the West Philippine Sea.
It was supposed to be a social call to celebrate Duterte's 76th birthday on March 28. Duterte, however, brought up the issue of Chinese ships on the sideline of the meeting.
"The President said we are really concerned," said Roque.
Huang supposedly responded by repeating the press releases issued by the embassy – the claim that the ships were Chinese fishing ships and that they were near the reef because they were "seeking shelter" from rough sea conditions.
The Philippines' National Task Force for the West Philippine Sea, however, believes the ships were actually manned by Chinese militia and is part of China's strategy of asserting dominance in the critical water body.
The Philippines has filed a diplomatic protest over the incident which experts warned may be a prelude to China occupying Julian Felipe Reef, just as it had done in the case of Mischief Reef in 1995. – Rappler.com