The President says he won't wait for a law penalizing persons refusing COVID-19 vaccines: 'The law of necessity is there'
Philippine President Rodrigo Duterte wants police and barangay captains to restrict the movement of people who refuse coronavirus vaccines, in a bid to stem the spread of the feared Delta variant of COVID-19.
"Ang mga barangay captain na lang, 'pag ayaw nila magpabakuna 'wag silang palabasin ng bahay," said Duterte on Wednesday evening, July 28, during a meeting with pandemic task force officials. (If they refuse vaccination, barangay captains should not let them leave their house.)
"'Pag lumabas kayo ng bahay, sabihin ko sa mga pulis, ibalik ka doon sa bahay mo (If you leave your house, I'll tell the police to bring you back). You'll be escorted back to your house because you are a walking spreader," said Duterte.
The new warning harks back to remarks he made in June threatening to order the arrest of people who refuse a COVID-19 vaccine.
The President said he expects barangay captains to know who in their villages are vaccinated and unvaccinated. The local chiefs should warn the unvaccinated that they pose a danger to others, said Duterte.
Can Duterte order law enforcers to keep unvaccinated people in their houses?
The government has so far not faced any legal challenge over its year-old stay-at-home order covering kids, elderly, and persons with comorbidities. Their reasoning is that these are vulnerable groups that must stay home for their own protection.
Government health experts say unvaccinated persons are much more vulnerable to Delta variant infection than vaccinated persons.
Restricting movements fall under the constitutional right to travel, which the government through the Interagency Task Force (IATF) has done through imposition of lockdowns.
"Restricting movements may be acceptable only if it is pursuant to a reasonable and proportionate regulation in the interest of public health," said National Union of Peoples' Lawyers (NUPL) president Edre Olalia. "But the restriction must not amount to actual prohibition especially under pain of punishment."
Olalia said restricting movement of the unvaccinated people is the government's "another jab at liberties," when the could just make sure that "there is adequate and continuous supply of vaccines and that their rollouts are efficiently and equitably distributed."
Justified by 'law of necessity'
In the same meeting on Wednesday, the President also called on Congress to pass a law imposing penalties on persons refusing COVID-19 vaccines.
"We have to come up witha law punishing a guy, a person who has not been vaccinated and is going around," he said.
But a few sentences later, Duterte said he could not wait for such a law and would "assume full responsibility" should he face legal cases in the future for his order.
"Will I wait for a law when so many are going to die? That's the problem. There is no law, but the law of necessity is there," he said.
Low vaccination rate
Only 6.8 million Filipinos, or 6.2% of the population, are fully vaccinated, as of July 27. Only 10.4% of the population have received their first dose.
While daily numbers of doses administered through the local governments have been improving, this is limited to the supply of vaccines the national government is able to get from abroad. Vaccines are even scarcer in some areas outside of Metro Manila, as the government is prioritizing supply for places seeing the highest number of COVID-19 cases.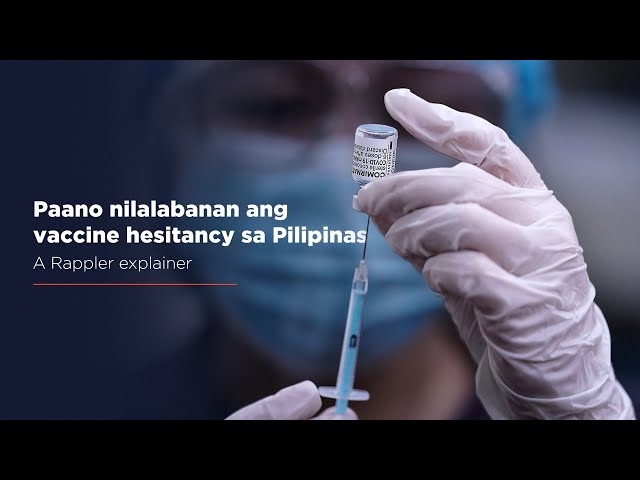 The government is also yet to open vaccinations to the general adult population, and is currently prioritizing jabs for health workers, elderly, persons with comorbidities, and economic frontliners.
However, Metro Manila mayors have asked to be allowed to vaccinate any willing adult, in a bid to stem any spread of the Delta variant.
On Wednesday, Duterte agreed on some level, saying a shot refused by someone in one of the priority groups should just be given to any willing adult. However, there is no formal directive to change the vaccine priority scheme as of writing.
Currently, persons below 18 years old and above 65 years old are told to stay home in places under general community quarantine with restrictions or higher, except for essential activities like getting food or seeking medical care.
Persons 19 years old to 65 years old can go out for work and activities allowed in their areas based on quarantine classification. However, with the rise in number of vaccinated persons, the government has also allowed fully-vaccinated senior citizens to move around freely. – Rappler.com