Vice President Leni Robredo fires back at 'misogynist' President Rodrigo Duterte: 'This is not a contest'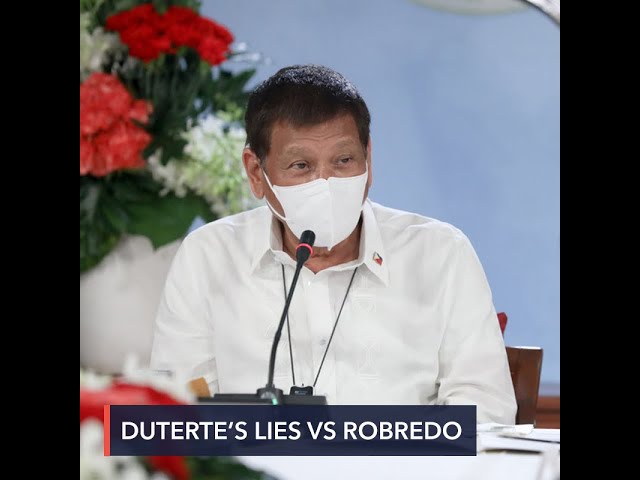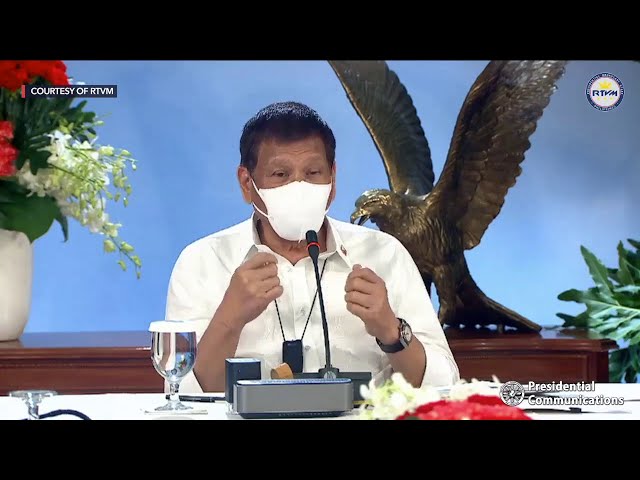 False claims, sexist innuendos, and threats related to the 2022 elections peppered Philippine President Rodrigo Duterte's long rant against Vice President Leni Robredo during his weekly televised address on Tuesday, November 17.
A visibly angry Duterte opened his "message to the nation" by calling Robredo "dishonest" and "incapable of truth" for supposedly claiming he was missing in action during the onslaught of Typhoon Ulysses (Vamco).
Robredo never made such a remark herself. However, the hashtag #NasaanAngPangulo trended on the day Ulysses brought intense flooding to parts of Luzon. The Liberal Party had previously denied Malacañang's claim that it had started the hashtag.
"I never said, 'Where is the President?' You can review all my tweets," Robredo tweeted in reaction to Duterte's speech.
Duterte also wrongly claimed Robredo had done nothing to help in typhoon response efforts. He warned her not to "compete" with him.
"Kaya ako lumipad sa Bicol, inunahan mo pa ako pakunwari. But do not compete with me and do not start a quarrel with me kasi ikaw wala ka talagang ginawa except 'yung mga tawag-tawag," railed Duterte.
(That's why I flew to Bicol, you got there first, supposedly. But do not compete with me and do not start a quarrel with me because you were doing nothing except make calls.)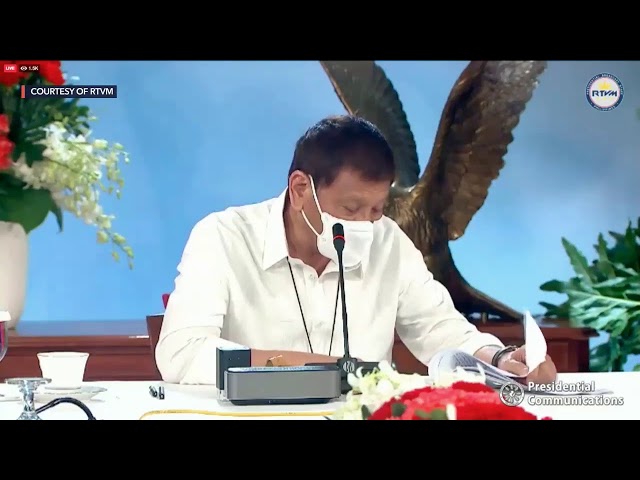 The Chief Executive was defensive about his whereabouts on Thursday, November 12, when Ulysses was raging across Luzon, saying repeatedly that he was attending the Association of Southeast Asian Nations (ASEAN) Summit but also asking for typhoon updates from government officials.
Duterte again falsely claimed that Robredo somehow deceived the public into thinking there was no ASEAN Summit.
"You were lying, you knew I was working," said the President.
Warning about 2022 elections
Duterte's thoughts turned to the end of his presidency in 2022, when the country would elect his successor.
He threatened to ruin Robredo's chances of taking his place, should she launch a presidential bid.
"When you start your campaign, kung magtakbo ka ng Presidente, waswasan kita nang husto (If you run for President, I'll go after you). This is your nightmare," said Duterte.
As in the past, he belittled her capability to become the country's Chief Executive, calling her "weak" and "stupid."
Misogynist, lewd remarks
To top it all off, Duterte made vague, misogynist remarks and lewd claims about the Vice President.
"Ikaw, noong gabi, anong oras ka umuwi? Isang bahay ka lang ba, dalawang bahay? Nagtatanong lang ako. Kay congressman ka. Kaninong bahay ka natagalan?" said the President.
(You, at night, what time do you go home? Do you go home to just one house, or two? I'm just asking. You're with congressman. In which house do you stay longer?)
Duterte even suggested that Robredo "buy plenty of swimsuits" so she could swim in typhoon flood waters.
"Should you become President, if you want, buy some, plenty of swimsuits and start to swim when the floods come," he said.
Three days ago, Duterte had been criticized for making sex jokes during a situation briefing on the typhoon's devastation.
Robredo, in response, slammed Duterte and called him a misogynist.
"Sa panahon ng matinding sakuna, dapat lahat na tulong, welcome. Hindi ito contest. Hindi tayo nag-uunahan. Lahat tayo dapat nagtutulung-tulong para sa ating mga kababayan," Robredo said.
(In times of huge disasters, everyone who offers help should be welcome. This is not a contest. We are not in a race. All of us should help each other for our countrymen.) – Rappler.com