PNP chief Guillermo Eleazar assures the public that they are taking swift action against erring cops
Philippine National Police (PNP) chief General Guillermo Eleazar ordered the dismissal of a policeman who allegedly raped a quarantine violator in Mariveles, Bataan.
In a statement on Sunday, August 29, Eleazar said he has directed the immediate conduct of the summary dismissal proceedings against Patrolman Elmer Tuazon Jr.
Tuazon and a civilian named Armando Dimaculangan are accused of sexually assaulting a female at the quarantine control point (QCP) in Barangay Batangas 2 in Mariveles amid the coronavirus pandemic.
"Makakatiyak din ng agarang aksyon ang ating mga kababayan laban sa mga tiwali sa aming hanay. Kaya nakikiusap din ako na huwag sanang lalahatin ang kapulisan dahil iilan lamang ang mga ito at higit na mas nakakarami ang mga pulis na handang tumulong at gumagawa ng tamas sa ngalan ng police service," said Eleazar.
(I can assure the public that we are taking swift action against erring members of our ranks. This is why I am also appealing to the public not to think that all policemen are like this, as there are only a few bad eggs and there are more cops willing to help and do their duties in the name of police service.)
This isn't the first case of police brutality in the Philippines, however.
In June, several groups have called for policy reforms within the PNP, arguing the culture of violence is a systemic problem in the police force.
Thousands of drug suspects have also been killed in both legitimate police operations and vigilante-style killings in President Rodrigo Duterte's bloody war against drugs.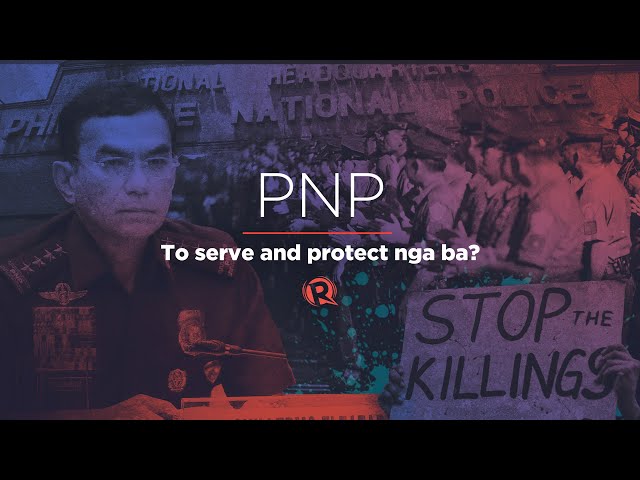 An initial PNP report said Tuazon and Dimaculangan, an active member of the Public Safety Office in Mariveles, accosted the victim at the QCP for violating quarantine rules.
Eleazar said the victim was then taken to the policeman's boarding house, where Tuazon and Dimaculangan molested her.
The two suspects have been arrested, and the police have filed a complaint of rape by sexual assault. An inquest, a proceeding done by prosecutors for warrantless arrests, was conducted on August 28, but it was unclear what the resolution was. – with reports from Mara Cepeda/Rappler.com