The province remains a stronghold of the Marcoses even decades after the ouster of the late dictator Ferdinand Marcos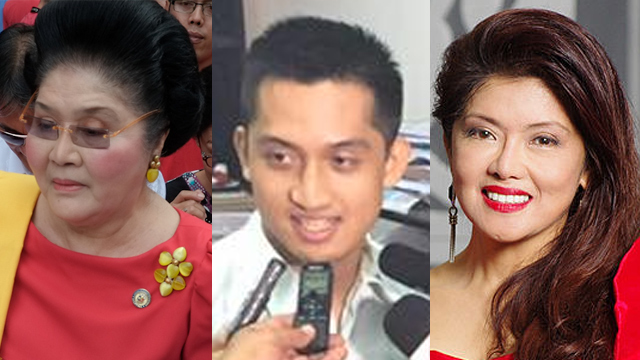 MANILA, Philippines – Aside from Senator Ferdinand "Bongbong" Marcos Jr who is running for vice president, 3 other members of the Marcos family are also gunning for local elective posts in the 2016 election.
Former First Lady Imelda Marcos is seeking reelection for her third and final term as the 2nd District Representative of Ilocos Norte. The senator flew to Laoag on Friday, October 16 – the last day of filing of certificates of candidacy (COC) – to accompany his mother, who came with him during his own filing on Tuesday, October 13, in Manila. 
The Marcoses' eldest child, Ilocos Norte Governor Imee Marcos, also filed her COC late Friday afternoon to run for her third and last term as governor, according to one of her aides at the provincial capitol.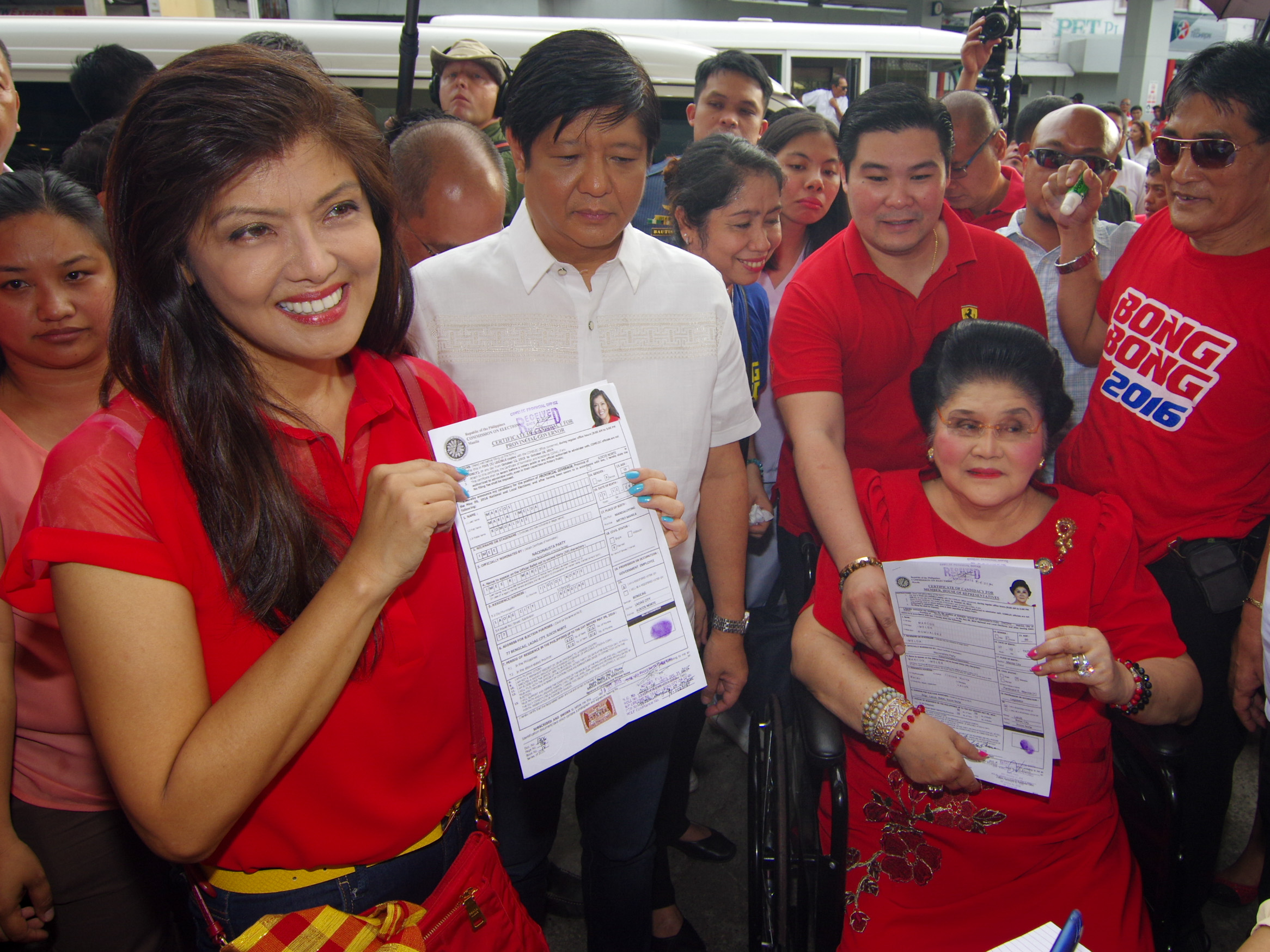 Imee Marcos' youngest son, Matthew Marcos-Manotoc, filed his COC for Sangguniang Panlalawigan (provincial board member) in his grandmother's 2nd district.
The province, where the late dictator Ferdinand Marcos was born, remains a stronghold of the Marcoses even decades after his death.
Data from the Commission of Elections showed that there are 372,250 registered voters in Ilocos Norte. About 308, 283 or 82.82% of them voted in the 2013 midterm elections. 
The province was identified as an election hotspot with a high risk of election-related violence during the 2010 presidential elections.
Sources told Rappler that Imee Marcos initially toyed with the idea of running against 1st District Representative Rodolfo Fariñas, but she was advised against it since this would divide the Ilocano vote for Bongbong Marcos. Imee Marcos and Fariñas have been political opponents since the 2013 elections.
Solid North?
Bongbong Marcos, who is running in tandem with Senator Miriam Defensor-Santiago, earlier said that there is a new term for his family's support base aside from "Marcos loyalists" or voters of the so-called Solid North – the Solid Ilocano Vote. (READ: Marcos on dad's regime: What am I to apologize for?)
His sister Imee is banking on the Solid North – votes from Ilocos Region, Cagayan Valley, and Cordillera Administrative Region – to give her brother a "strong chance of winning."
"Parang tadhana na sapagkat siya lamang ang taga-amianan (north), si Bongbong lamang ang kandidato na nanggaling sa Ilocandia. Siguro hulog ng langit na aksidente na lahat ng kanyang kalaban at katunggali ay galing sa Bicolandia," she said in a statement.  (It's like destiny because he is the only one from the North, Bongbong is the only candidate from the Ilocandia. Maybe it's heaven-sent, a coincidence that all his other opponents in the race come from the Bicolandia.) 
She's referring to vice presidential bets Francis Escudero, Leni Robredo, and Gregorio Honasan, all from Bicol. The father of another vice presidential aspirant, Senator Antonio Trillanes IV, also grew up in Bicol. – Jee Y. Geronimo/Rappler.com
Check out who are running for national and local positions:
LIST: Aspirants for 2016 elections