Can Duterte run despite missing the October 16 deadline for filing of candidacy? Can he be the substitute candidate of PDP-Laban?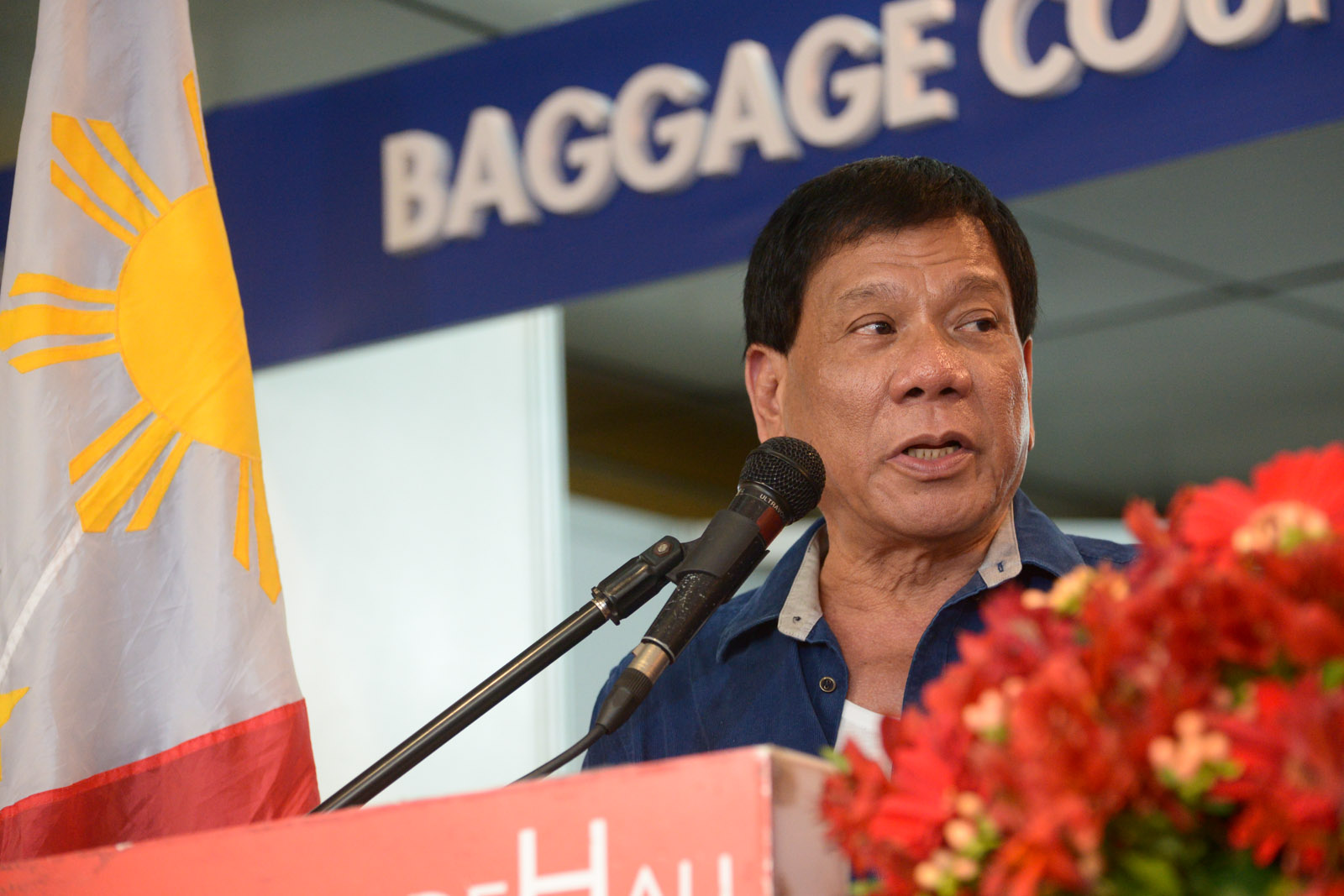 MANILA, Philippines – Rodrigo Duterte's supporters are over the moon about his declared intention to run for Philippine president.
But there's still a hurdle to overcome before his presidential bid can be formalized.
Duterte and his political party PDP-Laban (Partido Demokratiko Pilipino-Lakas ng Bayan) now have to secure his substitution under the rules of the Commission on Elections (Comelec). Only if the Comelec accepts him as PDP-Laban's official presidential candidate can he run for president in 2016.
Background
Duterte did not file a Certificate of Candidacy (COC) for president on October 16, the deadline for the form set by the Comelec. Instead, he filed his candidacy for Davao City mayor.
However, PDP-Laban, a political party of which he is a member, was able to file a COC for president for one of their members, Martin Diño, chairman of the Volunteers Against Crime and Corruption. 
Diño's COC declares that he is running as PDP-Laban's presidential candidate, in the same way that Mar Roxas is the Liberal Party's presidential candidate.
How does substitution work?
Under Comelec rules, political parties that field a presidential candidate can choose to substitute that candidate if one of 3 things happen after COC filing: the candidate dies, withdraws, or is disqualified by Comelec.
Around a week after COC filing, the Comelec sent Diño a letter informing him they might declare him a nuisance candidate because he supposedly lacks funds to carry out a nationwide campaign.
On October 29, Diño withdrew his presidential bid, saying he felt insulted by the Comelec.
Diño's withdrawal should now allow PDP-Laban, a legitimate political party, to field a substitute candidate. The deadline for parties to substitute their candidate is December 10, 2015.
After approving Diño's withdrawal, PDP-Laban nominated Duterte as their substitute. But at the time, Duterte was not yet convinced he should run.
Fast-forward to November 21: Duterte announced he intends to seek the presidency. 
His intention now means he is ready to accept PDP-Laban's nomination to be their substitute candidate.
The glitch in Diño's COC
But not so fast. 
There was a glaring error in Diño's COC.
Though the form he submitted is a "Certificate of Candidacy for President," typed under the instruction box is the sentence: "I hereby announce my candidacy for the position of MAYOR, City/Municipality of Pasay City…in the May 09, 2016 National and Local Elections."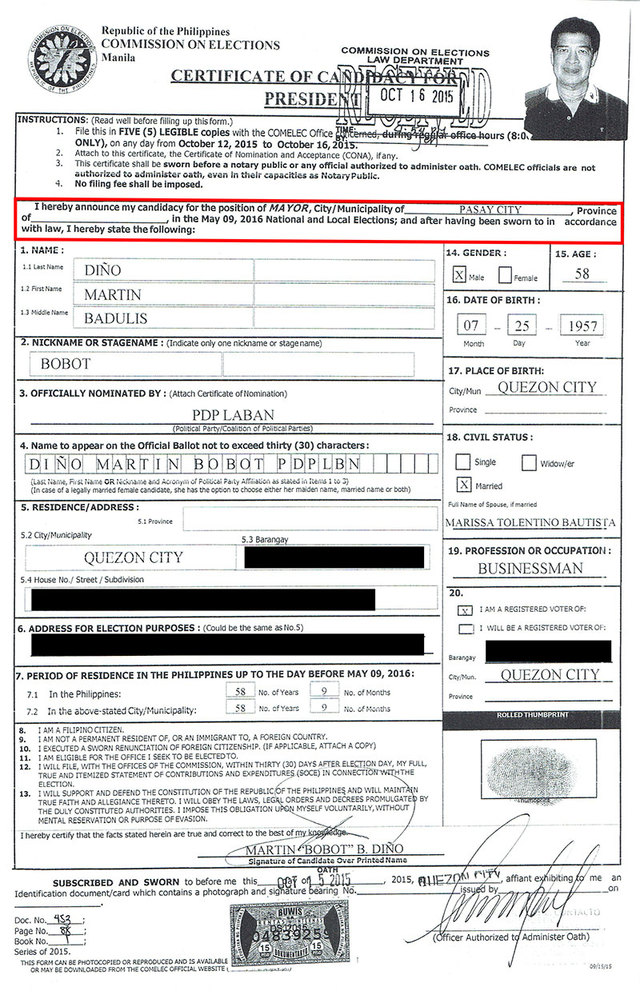 Despite the mistake, the Comelec still accepted the form.
PDP-Laban national chairman Mike Sueño attributed the blunder to "clerical errors" on the part of PDP-Laban staff. The mix-up allegedly happened because the staff were fixing Diño's papers at the same time they were fixing the papers of the party's Pasay City mayoral candidate.
Can Duterte take Diño's slot despite the error?
It's not clear what impact the error will have on everyone's plans.
But certain camps say it won't matter in the greater scheme of things.
"No need to correct. [It's] considered a minor error," PDP-Laban president Senator Aquilino "Koko" Pimentel III told Rappler on Tuesday, November 24.
Senator Alan Peter Cayetano, Duterte's vice-presidential running mate, and PDP-Laban lawyers believe the error was only "technical" in nature and is not enough to render Diño's slot invalid. 
"It was the intent. He didn't file in the City Hall of Pasay. [Comelec] accepted it," Cayetano told reporters on Monday, November 23.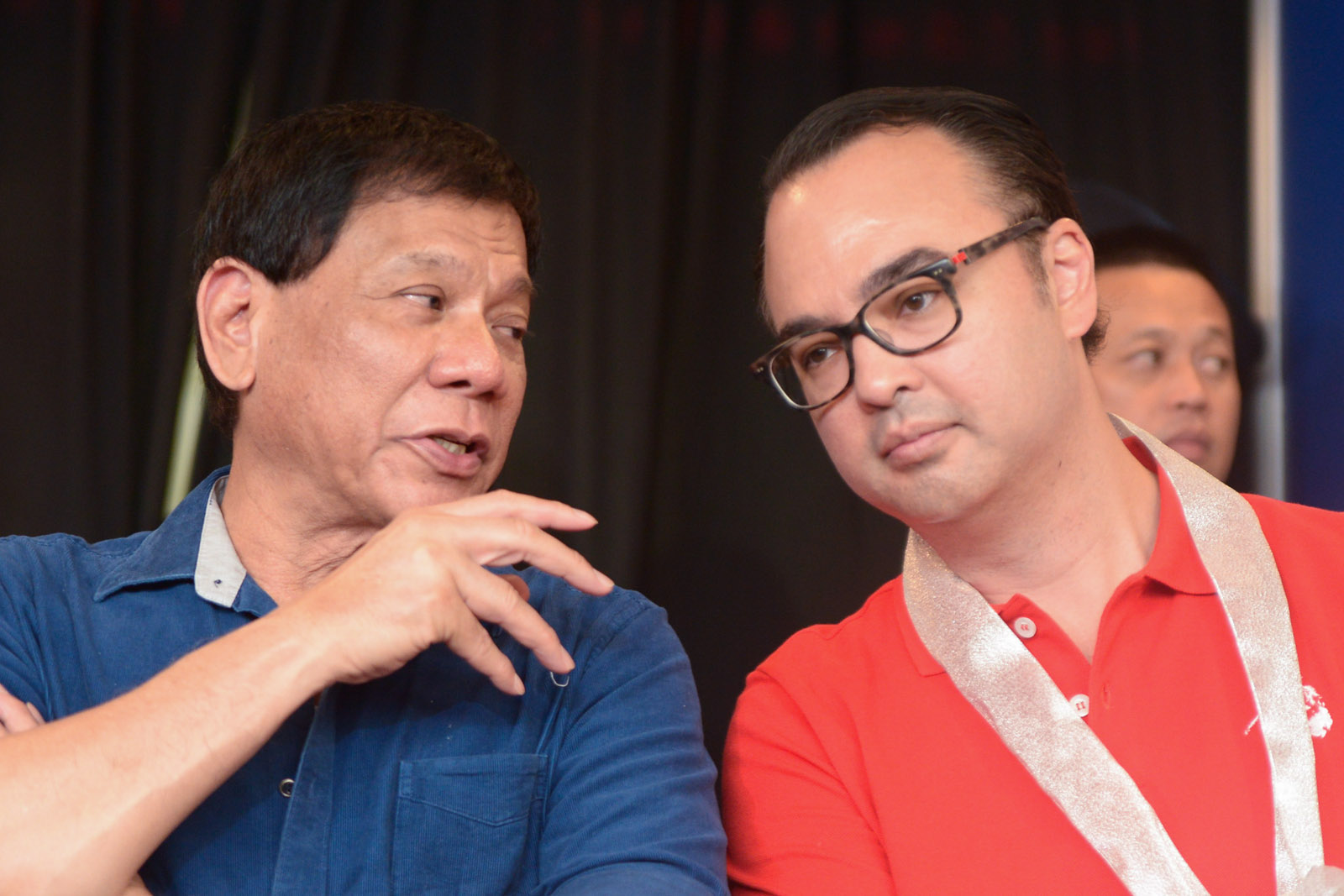 He was referring to the fact that Diño filed his COC in the main Comelec office where all COCs for national posts – president, vice president, senator, house represenative – are submitted.
Cayetano also pointed out that the Comelec sent Diño a letter considering his disqualification as presidential candidate, not as mayoral candidate. This makes it appear that the Comelec already recognizes Diño's presidential, rather than mayoral bid.
The Comelec says it is still studying the case. Its spokesman James Jimenez told Rappler on November 23 they will not comment on the issue as long as Duterte has not yet filed his COC.
What now? 
Duterte first has to withdraw his candidacy for Davao City mayor and then submit two documents to the Comelec: a Certificate of Nomination and Acceptance (CONA); and a new COC, this time, for president.
PDP-Laban's Sueño told Rappler that the CONA, signed by Pimentel, is already with Duterte's lawyer, Lory Ata. It awaits Duterte's signature and submission to the poll body.
In order to secure the party's blessing for his bid and his tandem with Cayetano, Duterte said he plans to meet with PDP-Laban leaders next week, or the week of November 30.
Pimentel told Rappler the tentative dates for their meeting are November 25 and November 30. He had previously said Duterte has the party's blessing.
Duterte said he hopes to file his COC before December 10 and "at the most convenient time for everybody." – Rappler.com