When Duterte made the Pope Francis gaffe, even his political party suggested he hire PR specialists to do a makeover of his strong-willed image. He would have none of it.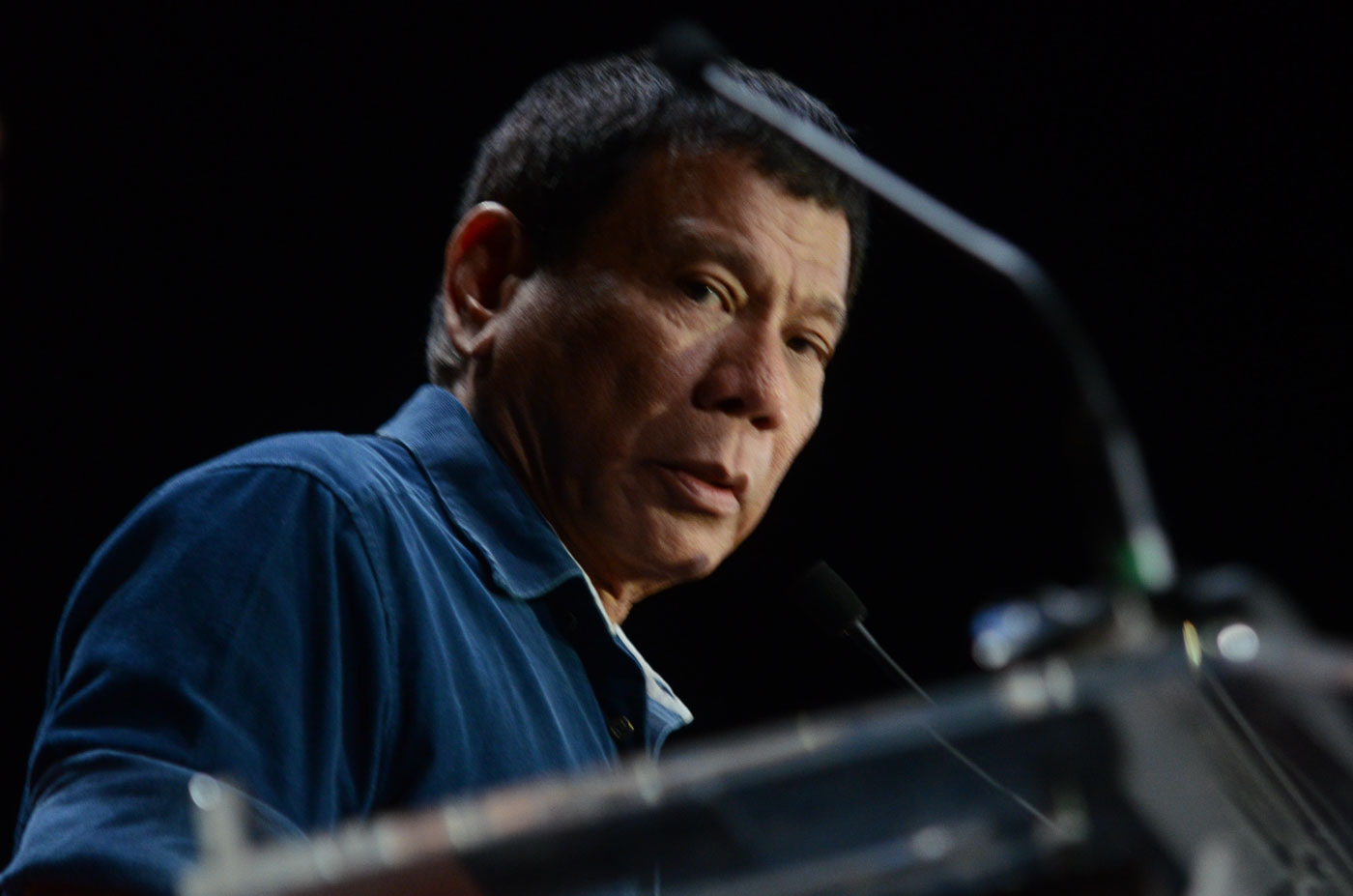 Media handlers and communications specialists are now scrambling and deploying their forces in full as many have been tapped to create, reconfigure, and reinforce the images of candidates seeking to get the maximum positive exposures.
From the grapevine, one presidential candidate was reportedly told by his campaign and media strategists to keep his family away from the limelight, avoid debates, forums, and interviews and to keep their glib spokesmen on a very tight leash.
With headlines now being closely scrutinized by editors and publishers looking for any hint of editorial lapses and discrimination, placing political ads has become an expensive but necessary campaign cost for all presidential candidates.
Standing out for his lack of TV ad exposure is Davao City Mayor Rodrigo Duterte who, according to his camp, has released only a total of 3 since his name was floated as possible presidential candidate. Only one came out when he declared he was a contender. 
None of them yet as of morning of Wednesday, January 27.
No wonder he trails all the other presidential candidates, except Senator Miriam Santiago, in television ad placements and expenditures.
According to national campaign manager Leoncio Evasco Jr, they did not pay a single centavo for those TV ads. They were paid by supporters. And the figures quoted in the report were probably way above the actual ad placement costs.
The Duterte camp said his supporters paid less than P40 million for the "Tapang at Malasakit" political ad that introduced him to the national audience.
The Christmas greetings TV ad was reportedly bankrolled by a friend.  
No epal
Duterte, the reluctant candidate, does not fit the image of Filipino politicians.
In his home turf in Davao, he is more known for the noticeable absence of tarpaulins, billboards, and decals proclaiming this and that project as his. 
Even ambulances are simply marked vehicles of the city government while other local chief executives insist on the obligatory inclusion of their names – even if these lifesaving vehicles were donated by Pagcor (usually) or the Philippine Charity Sweepstakes Office or PCSO. 
The incredibly successful 911 emergency project has vehicles – purchased by the city government of Davao – that do not bear his name either.
In a forum last week organized and hosted by Rappler in De La Salle University, Duterte told the audience that Davao City is the only local government unit that has an incubator inside a 911 ambulance.
"Hilasan ko (Gives me goosebumps)," Christopher Lawrence Go, also known as the omnipresent Bong Go, said of Duterte's aversion to "epals" during a meeting last week of the national campaign executive committee in Davao City. During that meeting, they discussed the two TV ads that are already up for placement. 
The previous TV ads were paid for by his supporters and Duterte did not impose his own restrictions.
When shown the final cut of one of the videos, Duterte gave his approval because it followed his wishes – no image of him.
The two coming ads, after all, are paid for by own campaign funds. Both reportedly followed the instructions of the mayor.
How his communications team is making room for the wishes of Duterte is something they have probably not encountered before. But one can always presume many in the team are scratching their heads and rolling their eyeballs.
No make over
When Duterte made the Pope Francis gaffe, even his political party suggested that he hire public relations specialists to do a makeover of his strong-willed image. Duterte would have none of it.
In General Santos City, he told his host during a private dinner that was strictly off limits to the press he would not change his image or do a makeover.
"Dili nan ako. Ayaw na lang," he told his host. (It would no longer be me. Don't bother.)
Peter Laviña, spokesman of Duterte, said the mayor is just being true to himself.
"Showing his humility," Laviña said. – Rappler.com