The Supreme Court's 2009 ruling means that campaign expenses can only be monitored from the start of the campaign period onwards. Before that, there is technically no candidate to speak of.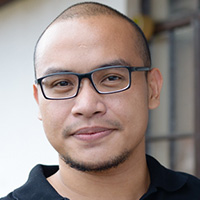 A recent Nielsen monitoring report showed that from January 1 to November 30, 2015, at least 3 presidential aspirants spent hundreds of million of pesos on on TV, radio, and print advertisements.
The candidates drew criticisms since the campaign expenditure cap set by law for presidential candidates is only around P544 million each – that is, 54,363,329 registered voters multiplied by P10 for every registered voter.
The top spenders, according to Nielsen were:
Liberal Party (LP) standard-bearer Manuel Roxas II – P774.192 million

Vice President Jejomar Binay – P695.55 million

Senator Grace Poe – P694.603 million
The report triggered heated discussions on how those candidates could legally recoup those expenses given the dismal pay of elected government officials. Everyone was quick to criticize the Commission on Elections (Comelec) for its supposed inability to police premature campaigning and monitor these expenditures.
But should the Comelec be blamed? 
The Omnibus Election Code contains a prohibition on premature campaigning. Section 80 explicitly prohibits candidates from campaigning or engaging in partisan political activity outside of the campaign period. Its violation is not only a ground for disqualification under Section 68 (e) of the Code, but an an election offense punishable by imprisonment under Section 262. 
However, on November 25, 2009, the Supreme Court – through the landmark case of Penera vs. COMELEC (GR Number 181613, November 25, 2009) – effectively abolished the prohibition on premature campaigning.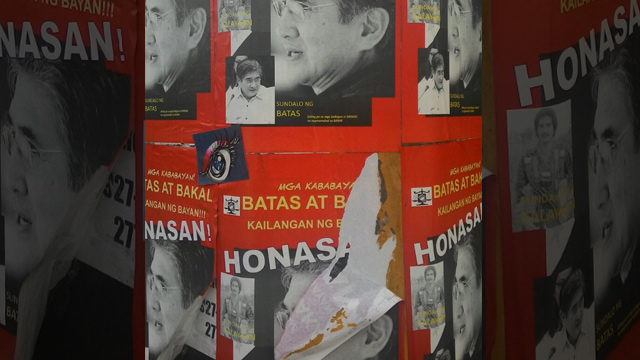 The case involved a certain Rosalinda Penera, candidate for mayor of Sta Monica, Surigao del Norte, whom the Comelec disqualified for campaigning before the start of the designated campaign period. (This year, the election period for national posts starts on February 9, while local campaigns commence on March 25.)
In exonerating Penera, the Supreme Court noted that, under Section 11 of Republic Act Number 8436, a person who files his certificate of candidacy is considered a "candidate" only at the start of the campaign period.
With such change in the definition, the High Court ruled that the prohibition on premature campaigning in Section 80 would be legally impossible to commit. There is no "election campaign" or "partisan political activity" designed to promote the election or defeat of a particular candidate simply because there is no "candidate" to speak of prior to the start of the campaign period.
In other words, Section 80 of the Omnibus Election Code had been rendered inapplicable, repealed, and done away with by Republic Act Number 8436, as amended. 
This means that politicians can campaign all year round, within or outside of the campaign period, while the public watches in disgust and the Comelec receives all the undue blame.  
It is important to note that the Penera doctrine also moved to the start of the campaign period the effectivity of all punitive provisions governing the acts of "candidates." 
It has substantial consequence on campaign finance regulation. It means campaign expenses can only be monitored from the start of the campaign period onwards on the theory that prior to the official campaign period, there is technically no candidate to speak of. This means that expenses incurred prior to the campaign period are excluded in computing campaign expenditure and thus need not be declared by candidates later on. 
It is clear that it is not the Comelec's fault why it has been rendered powerless in dealing with the issue of premature campaigning. Reinstating the ban is likewise out of its hands, as that would require legislation. However, even if Congress does so, it is interesting to know if it will stand judicial scrutiny considering the pattern in the Supreme Court, where most statutory limitations on election campaign have slowly been stricken down on the ground of free speech.
I will discuss this further next week when I tackle the rules on election paraphernalia and what is left of its regulatory scheme. – Rappler.com 
Emil Marañon is an election lawyer who served as chief of staff of recently retired Comelec Chairman Sixto Brillantes Jr. He is currently studying Human Rights, Conflict and Justice at SOAS, University of London, as a Chevening scholar.