MindaNews monitors 117 ad placements in 6 commercial breaks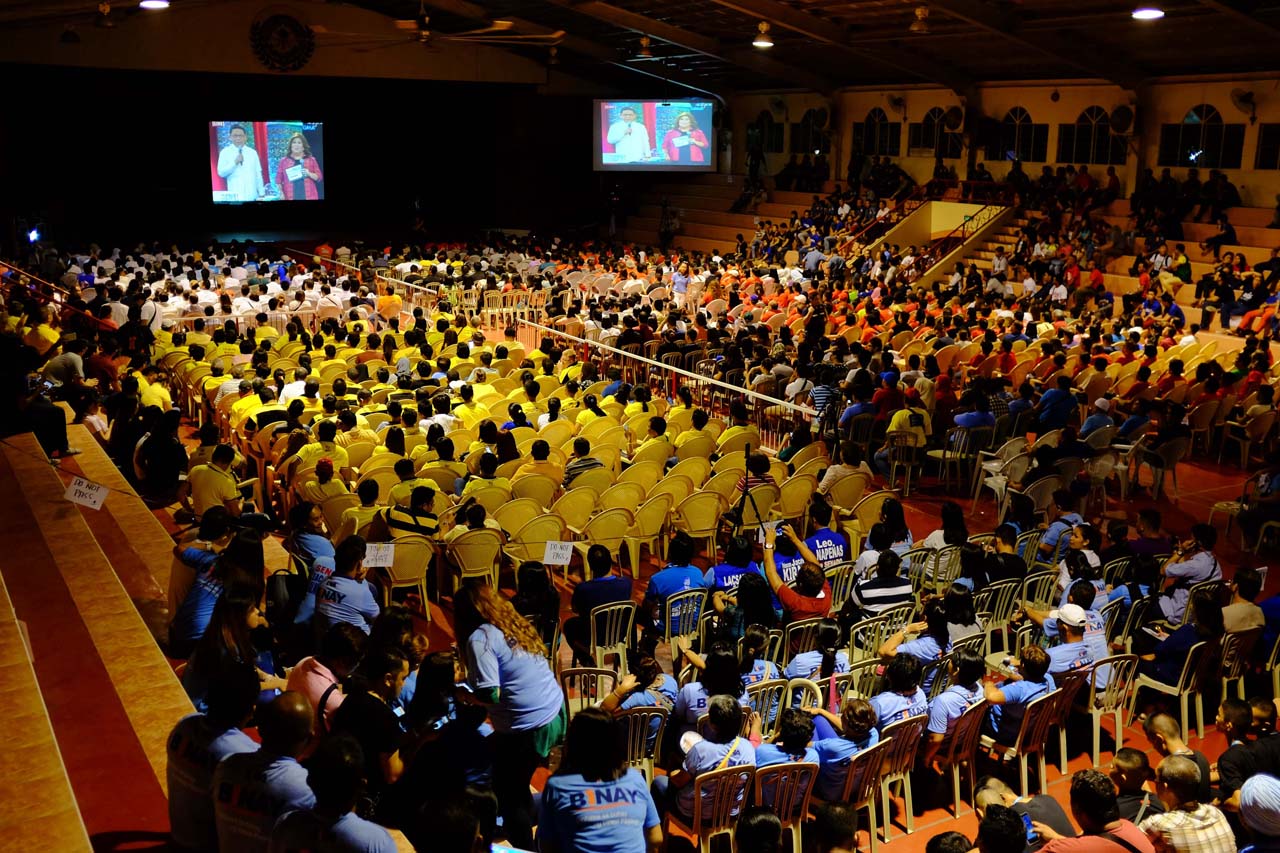 DAVAO CITY, Philippines – Forty-eight minutes or 35.5% of the entire 135-minute presidential debate on Sunday, February 21, were spent on advertisements, spread across 6 commercial breaks of 8 minutes each.
MindaNews monitored 117 ad placements, 7 of these campaign ads of the presidential candidates, except Davao City Mayor Rodrigo Duterte, and 3 from the Commission on Elections (Comelec).
Vice President Jejomar Binay, Senator Grace Poe, and former Department of the Interior and Local Government Secretary Manuel "Mar" Roxas II had two ad placements each, while Senator Miriam Defensor Santiago only had one. Duterte had none.
But Duterte generated the most buzz on Twitter, with 322,000 tweets. Binay placed second with 212,000 tweets, Roxas with 78,000, Poe with 69,000, and Santiago with 65,000.
Senatorial candidates Francis Tolentino and Martin Romualdez also had two ad placements each while Senator Ralph Recto had one.
Read more on MindaNews. – MindaNews / Rappler.com