(UPDATED) Vice President Jejomar Binay brings notes and documents to the venue, prompting objections from Liberal Party bet Mar Roxas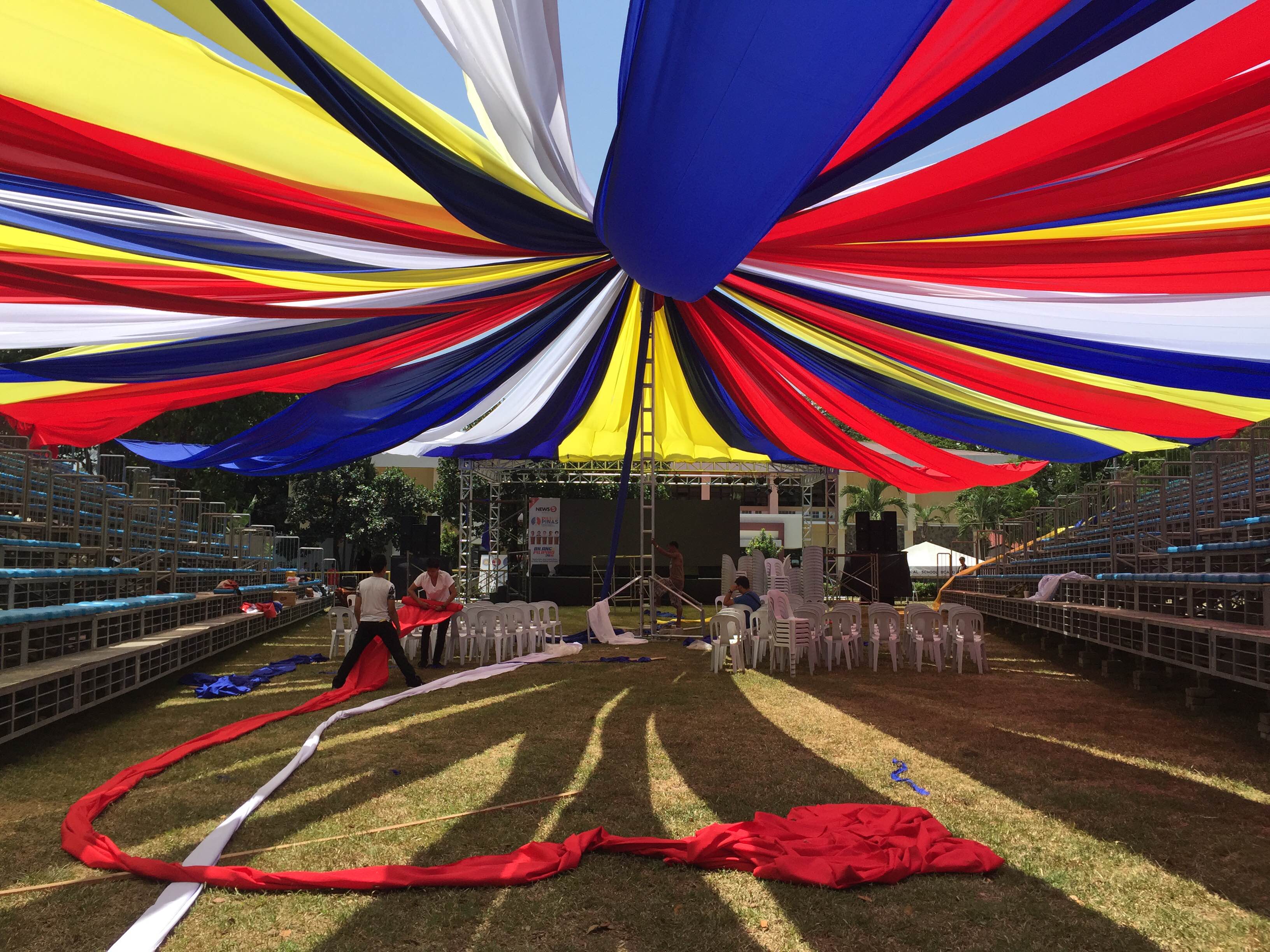 MANILA, Philippines (UPDATED) – A last-minute change in rules?
The second presidential debate hosted by the Commission on Elections (Comelec) is now delayed by more than 30 minutes on Sunday, March 20, over an apparent last-minute argument by camps over debate rules.
A source privy to negotiations said 5 minutes before the debate was set to begin, the camp of Vice President Jejomar Binay insisted on bringing notes to the stage.
Part of the rules set between the Comelec, media organizations and political camps, state that candidates would not be allowed to bring notes during the debate but would be allowed to bring blank pieces of paper so they could take down notes.
It was the camp of Liberal Party standard-bearer Manuel Roxas II that reacted to the apparent last-minute "change" in rules.
Sources from the different camps confirmed to Rappler that TV-5 "executives" had apparently allowed the Vice President to bring "documents" and "notes," contrary to the earlier deal between the Comelec, the media partners, and the different camps.
Clarifying the miscommuniation, TV-5 head Luchi Cruz Valdes said she gave the Binay camp the go-signal to bring notes to the debate, not realizing that there was a Comelec prohibition against this. She told the debate audience she allowed Binay to bring documents in her "earnest desire to make sure all the candidates would be present." 
Comelec Chairman Andres Bautista also addressed the crowd inside the debate venue, confirming that candidates are not allowed to bring notes to the podium. "[It was clear in] the first debate, those are the rules in all subsequent debates," he said. 
Presidential bet Davao Mayor Rodrigo Duterte's camp however was reported to be amenable to candidates bringing in notes, according to insiders. 
TV-5 anchor Cheryl Cosim acknowledged the delay on-air, saying camps were still "clarifying" the format of the debate.
Roxas, Duterte and Senator Grace Poe were seen already on stage, minutes before 6 pm. The 3 candidates were seen exchanging quips on-stage as they waited for the 4th candidate, Binay, to arrive. 
As of 6:30 pm the debate was finally set to start. – Rappler.com