The PNP is also monitoring the provinces of Abra, Nueva Ecija, and Lanao del Norte – additions to the 6 provinces already identified as watchlist areas in December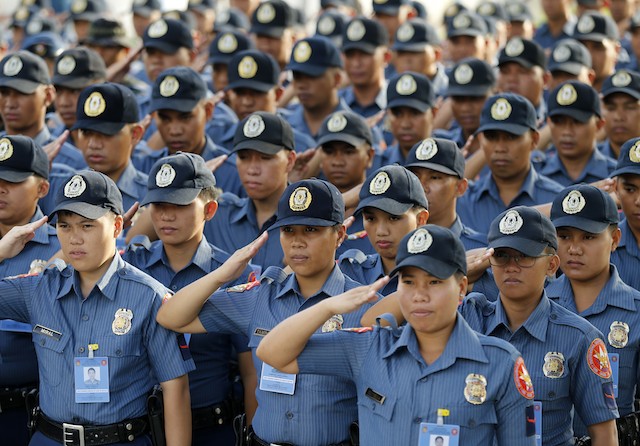 MANILA, Philippines – Three more provinces were included in the Philippine National Police (PNP)'s list of election watchlist areas (EWAs), or provinces prone to election-related violence and politically-motivated incidents.
The provinces of Abra, Nueva Ecija, and Lanao del Norte were included in the list of EWAs, PNP chief Director General Ricardo Marquez said in a press conference on Friday, April 1.
Marquez said that while no significant incidents have been reported in these provinces, they were included in the PNP's list as a "proactive measure."
In December last year, the PNP identified 6 EWAs: Pangasinan, Masbate, Negros Oriental, Western Samar, Maguindanao, and Lanao del Sur.
With only 38 days left before Filipino voters cast their ballots, the PNP said it is fine-tuning plans to ensure the safety and security of the May national polls.
Marquez said the police force is closely coordinating with the military and other deputized agencies of the Commission on Elections (Comelec) to come up with a joint security plan covering all election-related activities for the May 9 polls.
"We have proven the strength of a whole-of-government approach. Agencies deputized by the Comelec should be put on board. I want a joint security plan for all facets of election activities…what is the role of the army, the police? That is what we need to fine-tune," Marquez said.
The PNP chief said they want a more detailed plan on the specific tasks of security forces guarding polling centers, cellular sites for the transmission of poll results, main supply routes, power utilities, and the transportation of election paraphernalia.
Security situation
The PNP also said it is continuing its operations to enforce peace and order in the run up to the polls, including the apprehension of violators of the election gun ban. (READ: What are not allowed when election period starts January 10)
As of April 1, the PNP said 2,779 individuals have been caught for violating the gun ban.
From January 10 to March 31, the PNP said it has recorded 3 validated election-related incidents (ERI), with 22 more suspected ERIs.
As part of its Secure and Fair Elections 2016 (SAFE 2016) campaign, the PNP is also monitoring 7 additional private armed groups (PAGs) based in Luzon, bringing the number of monitored PAGs to 85 – most of them based in the Autonomous Region in Muslim Mindanao and Region XII.
Meanwhile, the PNP said it is set to distribute its election budget to field units by next week.
Marquez said the PNP requested a budget of P800 million from the Comelec, but received only P462 million. Marquez also said he is requesting for additional funds for police officers who have been deployed since the start of the election period in January. – Rappler.com