The camp of the presidential candidate says she is 'not open' to amending political provisions, such as the lifting of the term limits of elected officials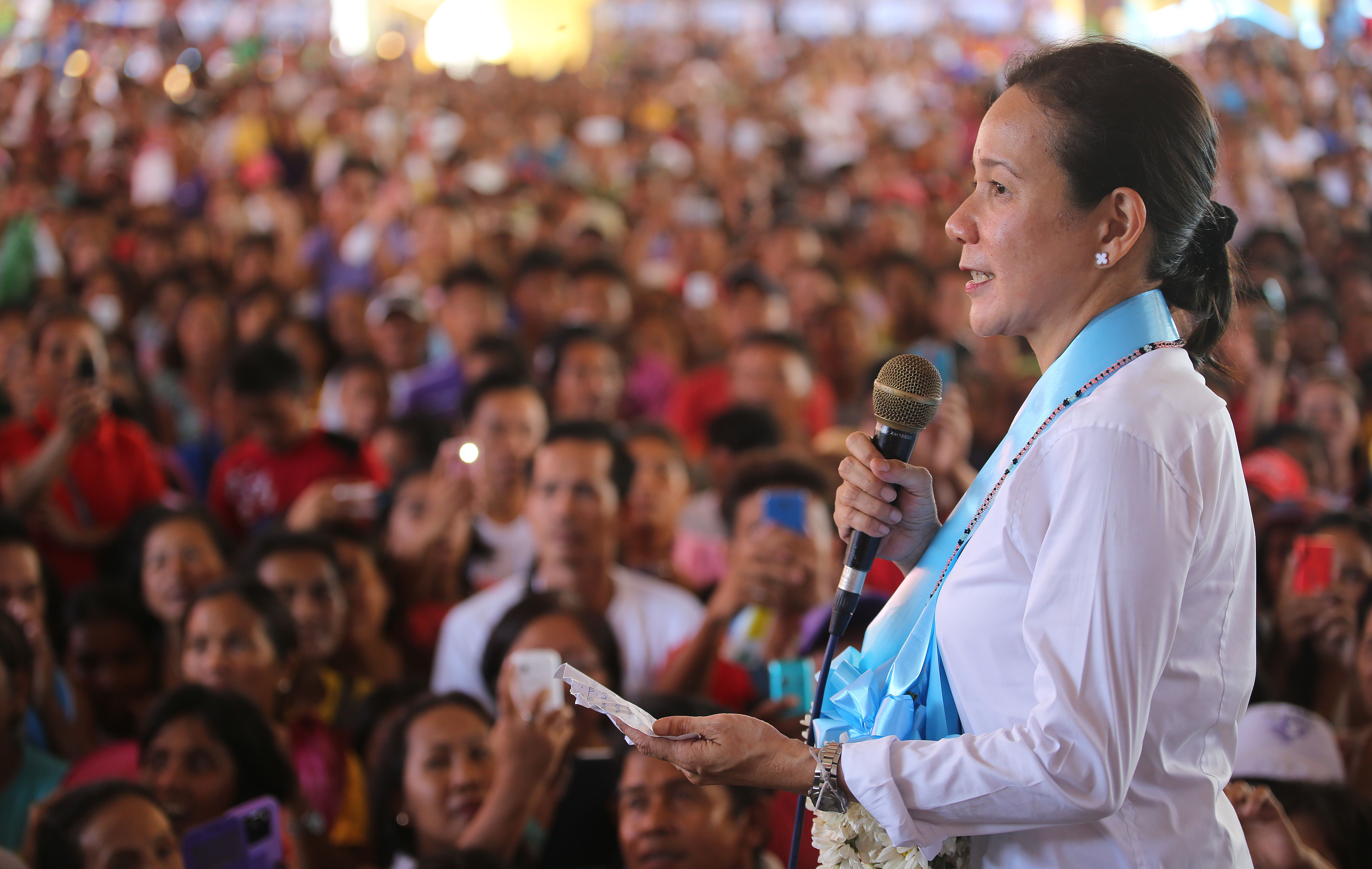 MANILA, Philippines – Presidential bet Grace Poe is now open to amend more provisions of the 1987 Constitution, aside from the economic policies she earlier mentioned.
Poe had consistently said she is only open to charter change involving economic provisions as she sees the need to allow foreigners to own certain utilities.
But on Saturday, April 9, in Sorsogon, Poe and running mate Francis Escudero signed the "covenant of support" for the church-backed Project Serendipity – a program that aims to create an institutionalized "sovereign fund" for people's health, housing, education, retirement, and recovery needs through constitutional amendments.
The project, founded by Sorsogon Bishop Arturo Bastes, seeks to submit a petition to the Supreme Court, calling for charter change through people's initiative.
This asks the SC to require the government to allot 20% of the annual budget for social security and development.
Members of the media were barred from covering the covenant-signing and were instead directed to wait for Poe in a campaign rally. 
Asked if Poe's signature means she is pushing for charter change outside economic policies, Poe's spokesman Rex Gatchalian said the senator has always maintained that the Constitution is a "living document, which should evolve with time."
"She is open to studying proposed amendments if it entails helping our people in poverty," he added, saying Poe is all for job generation.
Asked why Poe has only mentioned "economic cha-cha" in her agenda, Gatchalian said: "Senator Poe stated that she is open to cha-cha for economic provisions of the Constitution. Likewise, she is open to studying other proposed amendments to our Constitution."
Gatchalian emphasized Poe is "not open" to changing political provisions, such as the lifting of elected officials' term limits. – Rappler.com