(UPDATED) Several candidates in the Visayas and Mindanao used a hit Visayan song for campaign purposes without permission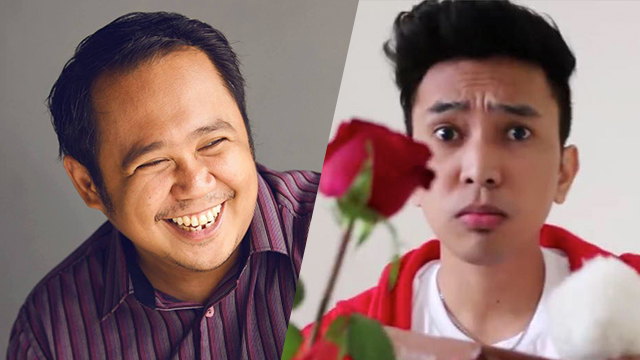 CEBU CITY, Philippines (UPDATED) – Cebuano composer Jude Gitamondoc and social media personality Rowell Ucat are still awaiting payment from a Lapu-Lapu City bet who used their song for his campaign jingle without permission.
According to the composers, at least 4 local candidates in the Visayas and Mindanao had used their song, HAHAHAhasula (hassle in Visayan), without permission for their campaign.
HAHAHAhasula was released in 2015 and originally sung by Cebuano singer Kurt Fick.
Of these 4, only Cebu City councilor bet Renato Osmeña Jr had paid the composers. Osmeña had negotiated for a payment of P20,000 – less than the original asking price of P30,000. He paid each composer P5,000 in cash plus P5,000 in gift certificates. Two candidates in Mindanao have settled with the composers for an undisclosed amount. 
The other who has yet to settle with the composers are failed Lapu-Lapu City mayoral candidate Rolando Patalinjug Jr. .
In an interview with SuperBalita, Gitamondoc said "no politician was given the license to use the song for political campaign purposes."  
He added: "If the candidates want to use hit songs for campaign jingles, obtain and pay royalties first. All my songs are under Music R Us that gives license to use the original material. If the lyrics will be changed, then the company will come after [those who used it without permission]."
Gitamondoc said in a Facebook post: "Again, we reiterate : We are not out to malign or antagonize anyone. We're doing this to educate the general public and uphold the implementation of copyright laws, especially in Visayas and Mindanao."
He also thanked candidates who used HAHAHAhasula as their jingle but chose to settle with the composers. Ucat, the other composer, is known for his online characters Medyo Maldito and Inday Hugot.
Filipino Society of Composers, Authors and Composers (Filscap) General Manager and lawyer Mark Thursday Alciso said in a recent statement: "Candidates who modify, record or publicly play copyrighted songs (including entertainment music during a campaign rally) for their election campaign without authorization or a license from the copyright owner can be held criminally and civilly liable for copyright infringement under our Intellectual Property Code."
The HAHAHAHAsula video was uploaded on YouTube on October 5, 2015, and has over 2.8 million views. It is often played on radio stations across the Visayas and Mindanao. – Rappler.com
Chainne Be Cadelina is a Rappler intern and Mover