Familiar names like Garin, Tupas, Defensor, Biron, and Gorriceta have retained their solid hold on the province's 5 districts after the recently concluded May 9 elections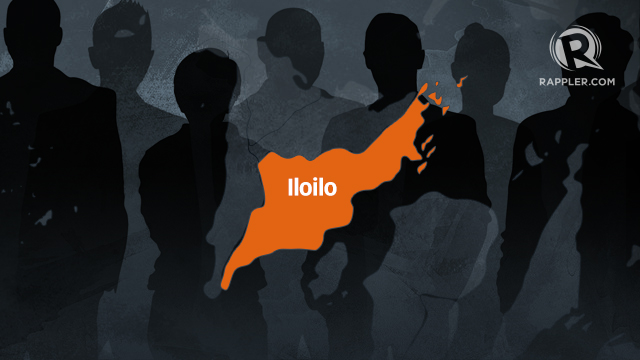 ILOILO, Philippines – Political families in this vote-rich province have again proven that blood is thicker than water in politics as many of their family members have secured another 3-year term.

Familiar names like Garin, Tupas, Defensor, Biron, and Gorriceta have retained their solid hold on the province's 5 districts after the recently concluded May 9 elections.

Occupying many high-ranking positions, these families have huge control and enjoy overwhelming influence on the day-to-day operations of the province.

First District

With 5 members elected into public office, the powerful Garin family in the First District has remained an influential figure in Iloilo's political landscape.

The family's patriarch, former First District representative Oscar Garin, ran and won unopposed as mayor of Guimbal town, replacing his daughter Christine who has become the first female Iloilo vice governor.

Current Provincial Board Member and matriarch Ninfa Serag-Garin won as mayor of her hometown, San Joaquin.

The Garins' only son, Richard, was reelected for a second term as First District Representative.

His wife is outgoing Health Secretary Janette Garin. She preceded her husband as a 3-term representative prior to her appointment as health undersecretary.

Completing the family is Ang Asosasyon sang Mangunguma nga Bisaya-Owa (AAMBIS-OWA) party-list Representative Sharon Garin, whose group is among those proclaimed as party-list winners in the  May 9 elections.

Second District

In the province's second district, reelectionist Representative Arcadio Gorriceta won a second term.

Although it has the least family members in politics, the Gorricetas have proven that they are still a force to be reckoned with.

His son, Michael, was re-elected as mayor of Pavia town. This position was formerly held by the father before he first ran and won as representative in 2013.

Marina Gorriceta, the elder Gorriceta's sister-in-law, was also elected as San Miguel town mayor.

Third District

The Defensor name is already synonymous to public service in Iloilo's Third District as 3 members of the family were either elected for the first time or for another term.

Two-term Iloilo Governor Arthur Defensor Sr successfully defended his post for a third and final term.

His son, reelectionist Third District Representative Arthur Defensor Jr, ran and won with no opposition.

Another son, Lorenz Defensor, secured a seat in the Provincial Board.

Fourth District

Proving that they are still in control of their territory, the Biron family has tightened its hold in the Fourth District with 3 of its members elected into office.

Ferjenel Biron pulled an unsurprising win as Representative in the Fourth District, a post that he held in the past.

The congressional position was previously occupied by his brother, Hernan Biron Jr, who took over the position after Ferjenel served for 3 terms in 2013.

His son, 24-year old Braeden John, was elected as the youngest mayor of Barotac Nuevo town, replacing his grandfather, Hernan Biron Sr.

Bryant Paul Biron, another son, was elected to the Provincial Board.

Fifth District

Having 5 members elected into public office, the Tupas family of the Fifth District is in a tie with the Garins.

Despite the untimely death of its patriarch, Niel Tupas Sr, in November 2015 and the internal political quarrel between the siblings, the family has endured and has even fortified its hold on the district.

However, the Tupas family faced both success and failure in its members' quest for public office.

Incumbent Vice Governor Raul Tupas succeeded in his congressional bid against his sister-in-law, Yvonne Angeli Tupas, who failed to inherit the post from her husband, outgoing third-termer Representative Niel Tupas Jr.

Tupas Jr lost to Guimbal Mayor Christine Garin in the vice gubernatorial race.

Two other siblings, incumbent Provincial Board Member Nielo Tupas and incumbent Barotac Viejo Mayor Niel Tupas III were both reelected.

Candice Magdalene Tupas, wife of former number one Iloilo City Councilor Nielex Tupas, was elected to succeed her husband. President Benigno Simeon Aquino III appointed Nielex as Executive Director and Chief Operating Officer (COO) of the National Youth Commission (NYC) in January 2016.

Another Tupas spouse was also elected into office. The husband of Nielette Tupas – Parly Balleza – won as vice mayor of Barotac Viejo.

Family feud

The victory of some of these political families was not without any controversy.

Two of the most powerful and influential families – the Garins and Tupases –  squabbled over the vice gubernatorial post.
Tupas Jr  was the first to file his certificate of candidacy (COC) for the post under the Liberal Party, a move that drew indignant reactions from the Garin family as it expected the ruling party to field one of its members for the position.

Apparently, the initial agreement between the two families was to choose a common LP official candidate. However, both families failed to have a unanimous vote.

Guimbal Mayor Christine Garin then filed her COC under the National Unity Party (NUP), an LP-affiliated party.

The Tupas family also faced an internal family feud following the very vocal decision of Vice Governor Raul Tupas to seek the congressional post vacated by his brother.

Tupas Jr was equally vocal in endorsing his wife to replace him in the House of Representatives.

Their father tried to solve the impasses by asking Raul to seek another term as vice governor and then run for governor in 2019, when the incumbent Defensor Sr was to end his third and final term.

The Vice Governor, however, was bent on running for representative citing the rising clamor of his constituents for him to replace his elder brother.

Both siblings were not pacified despite the untimely death of the family patriarch. – Rappler.com