The Commission on Elections says the local source code review 'seeks to build trust and confidence' in the automated election system for 2019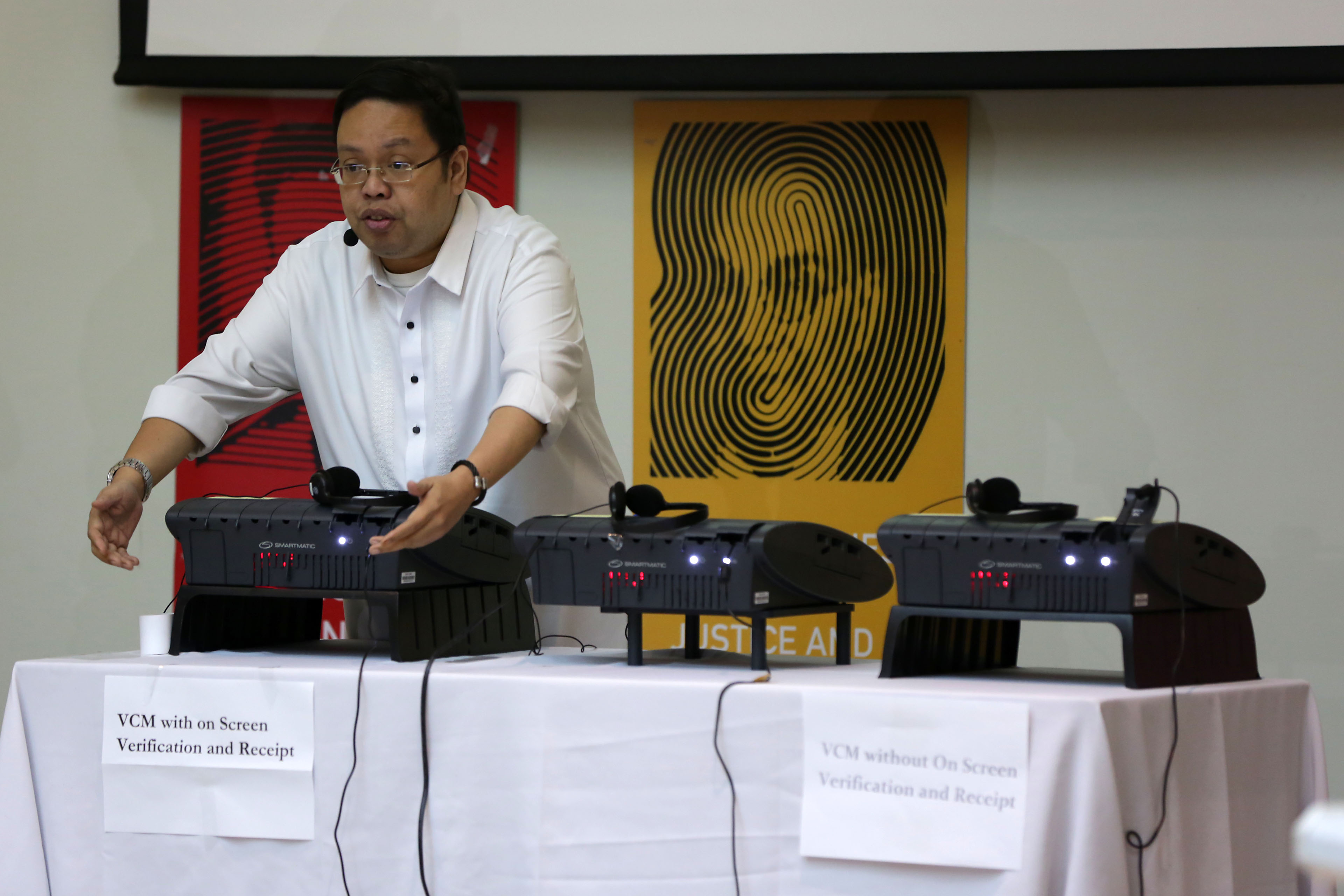 MANILA, Philippines – The Commission on Elections (Comelec) opened to scrutiny the automated election system (AES) to be used in the 2019 elections, saying that parties who want to examine it should submit their requests by Friday, September 28.
This is the review of the source code or the "master blueprint" of the vote-counting machines and other systems to be used in the elections. 
"The local source code review is an important requirement of the automation law, as it hopefully assures stakeholders and the general public that there are no hidden instructions lurking in the codes that tell the vote-counting machines how to work," said Comelec Spokesperson James Jimenez.
The deadline for written requests to review the source code is stated in Comelec Resolution No. 10423 promulgated last Friday, September 21.
The Comelec said that in lieu of personal filing, the written request, including attachments, "must be scanned and sent to localsourcecodereview@comelec.gov.ph not later than September 28, 2018." 
The Comelec said the written request should contain the following details: 
name of the interested party or group
intent to participate in the conduct of the local source code review
name of the local source code reviewer/s and the latter's credentials
signature of the duly-authorized representative of the interested party or group
"The local source code review seeks to provide interested parties and groups with the opportunity to inspect and examine the source codes of the automated election system (AES). By doing so, it seeks to build public trust and confidence in the AES," said the Comelec in its Resolution No. 10423.
When local source code review begins
Based on the Comelec's working calendar, the AES source code review by local groups is set to begin on October 8, Jimenez told Rappler.
The Comelec earlier said it has required its international certification entity to also review the system for transmitting election results in 2019. 
Questions about the source code hounded previous elections, as critics blasted vote-counting machines from technology provider Smartmatic.
In 2010, the Comelec failed to open the source for review by local groups, even as it submitted it for review by an independent international entity – SysTest Labs Incorporated. 
In 2013, the Comelec was able to present the source code for a local review, but only 4 days before elections. 
For the 2016 polls, the Comelec began the source code review on October 1, 2015, around 7 months before Filipinos trooped to polling precincts. – Rappler.com